The Hottest New Product Designers Of 2021
7

Jul

'21

9:19 am

by

Nuriyah Johar
The designers that we have chosen to highlight in this piece have vastly distinct creative styles. From lighting inspired by traditional Maharashtrian jewellery to rattan furniture designed with parametric methodologies, their inventiveness transcends the conventional rules of design in more ways than one. Varied as their individual aesthetics may be, one one key objective remains common to all – the contemporization of Indian craftsmanship. Recognizing and harnessing the potential of one of our country's biggest resources, they are on a mission to shake up the long standing notions of what 'handcrafted' represents. By merging local materials and design processes with international sensibilities, these young designers are steadily carving out identities for themselves in the Indian design scene –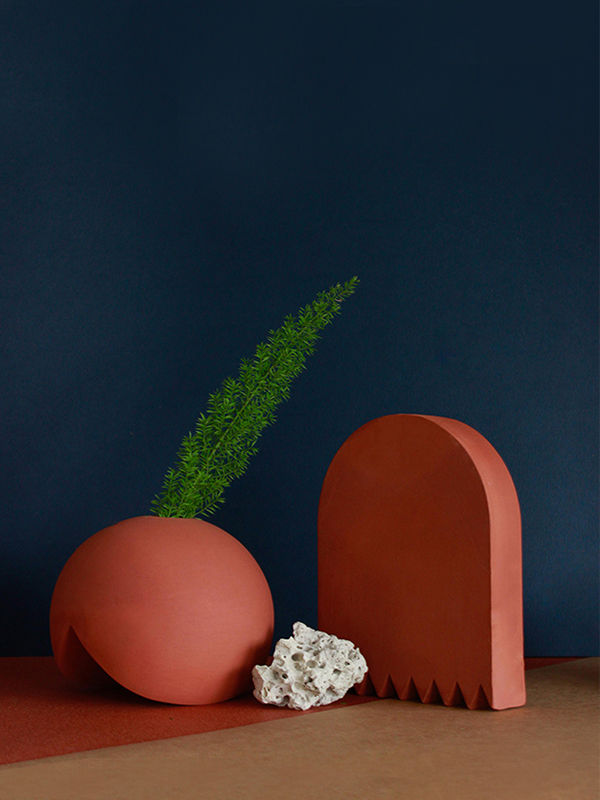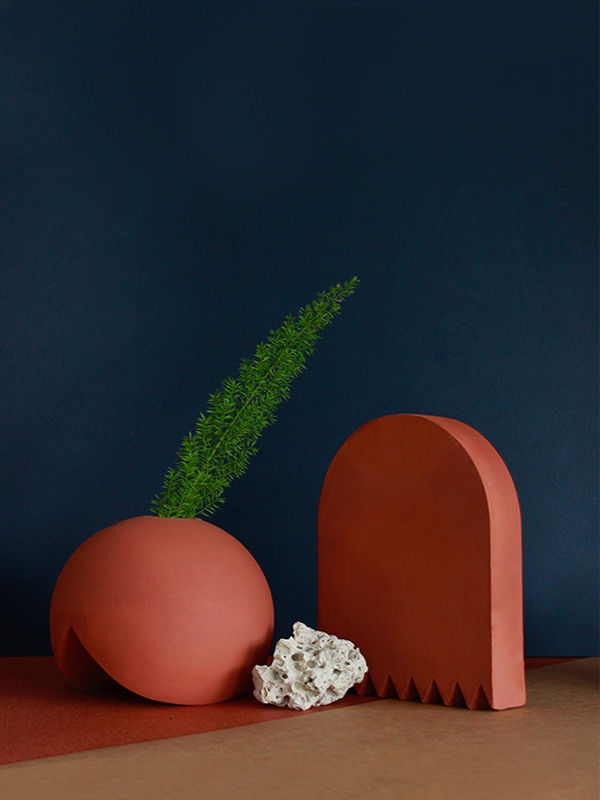 Luv Rohra, Length Breadth Height –
Ahmedabad based designer Luv Rohra's furniture pieces range from delightfully poetic to chic and elevated. His studio, Length Breadth Height takes inspiration from the natural materials, cultures, and crafts of the country. Influenced by nature, his handcrafted designs take on a timeless quality that embodies the contemporary Indian aesthetic.
Studios like Nendo greatly inform Rohra's sensibilities. "I'm inspired by the way they jot out a story for each product, and the sheer simplicity and authenticity in their work," he says. This is evident in his pieces, which can be very evocative. Rohra's PAC MAN vases, for example, elicit a sense of nostalgia amongst those who remember the beloved game from childhood. For others, it still serves as a playful, well-designed product. Rohra's approaches design in an honest, no-frills manner. He pursues a single goal from the first sketch to the end product, and that is, to create designs that endure.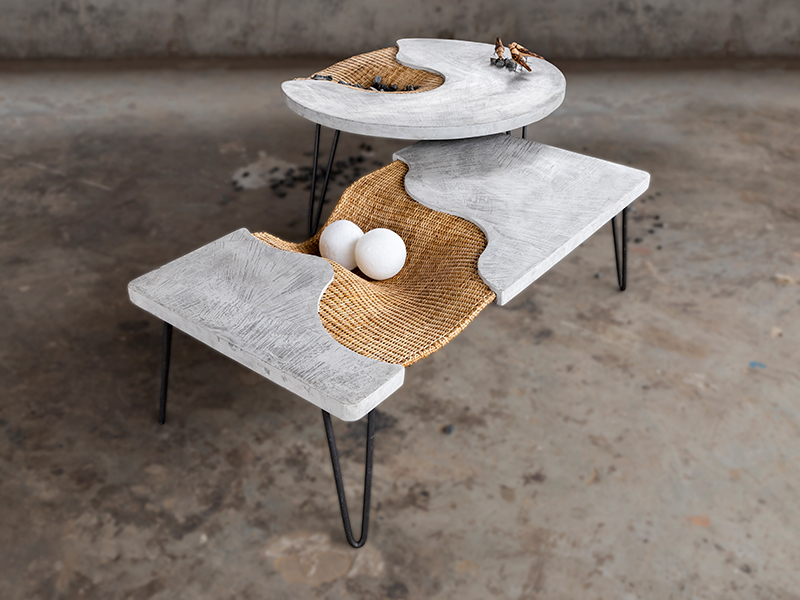 Devyani Gupta and Nehit Vij, Vakr –
"The need of the hour is to revive the dying crafts," Devyani Gupta and Nehit Vij tell us. "We feel like it is our moral responsibility as designers to bring forth various traditional crafts, to modernize them and to inspire an interaction between the endangered craftsmen & new-age designers." Their Delhi-based experimental furniture studio Vakr, does just that. Vakr is the story of the synthesis of old and new techniques to generate timeless furniture designs.
While traditional craft forms often get neglected because of design limitations and technological integrations, Gupta and Vij explored the realm where craft and tech came together. In doing so, they designed their newest product range in concrete, rattan, and wood. Named Lehar, the range takes inspiration from the shape of flexible membranes and structures, when weight or pressure is applied to them. Through Vakr, Gupta and Vij aim to continually break conventional furniture stereotypes and push the boundaries of craft.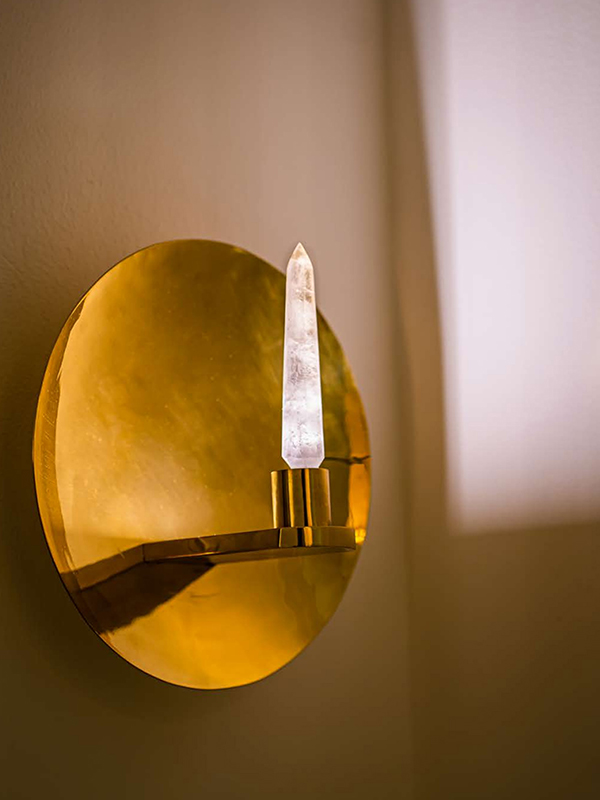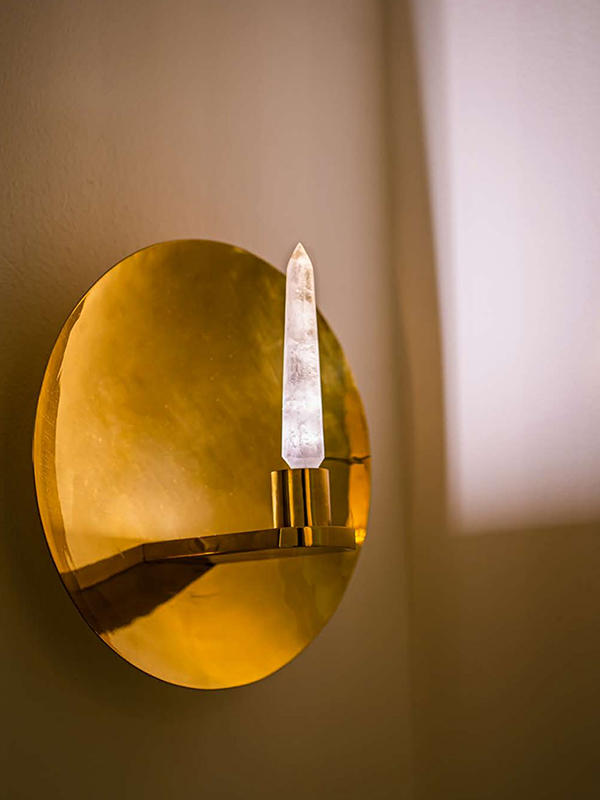 Shailesh Rajput, Shailesh Rajput Studio –
Shailesh Rajput's mission is to add soul to everything he creates. "Storytelling being the soul of the complex and layered socio-cultural fabric of India, we try to explore the art of storytelling and interpret it in a language of today using handcrafted mediums," he explains. Rajput's bespoke lighting installations, furniture pieces, sculptures, and wall murals are a nod to handcrafted Indian design. With a firm belief in the future of craftsmanship and personalization over mechanization, his Mumbai-based practice, Shailesh Rajput Studio makes use of hand-blown glass, copper, and brass to actualize their designs. Rajput's inspirations are far-reaching – they range from the Taj Mahal to the duality of nature. "Presently we are in the process of interpreting Kabir's couplet through our products," he tells us. The designer is a passionate advocate of the merit and beauty of Indian craft, and promotes it through all his work.