The Year Ahead, With Leading Trend Forecasting Agency WGSN'S Gemma Riberti
3

Feb

'22

10:57 am

by

Nuriyah Johar
Just a month in, and 2022 already feels like Part 3 of a nebulous stretch of time marked by the ongoing health crisis. We're still dipping in and out of lockdowns, guidelines across the globe continue to fluctuate, and for the better or worse, we've gotten acclimatized to a certain way of living. The interior design trends that are set to dominate the year are only an extension of this social, cultural, and even political climate. For this piece we reached out to industry veteran Gemma Ribterti, Head of Interiors at WGSN; the world's leading consumer trend forecasting company. From TikTok's influence on design to the continued dominance of green, here are her insights into what's shaping the year ahead –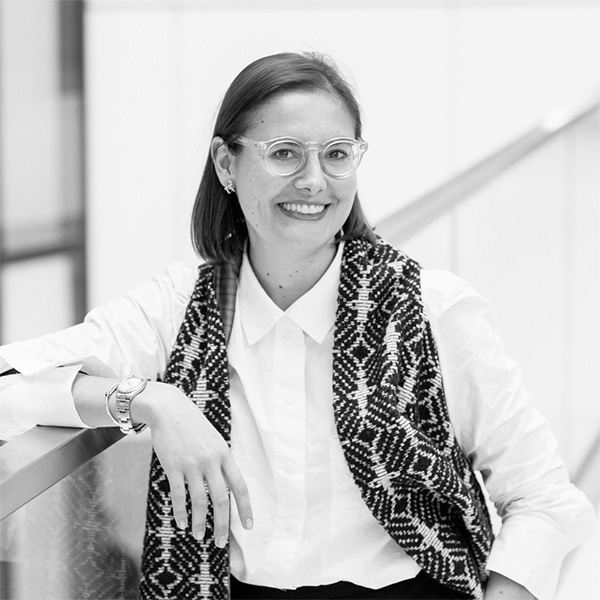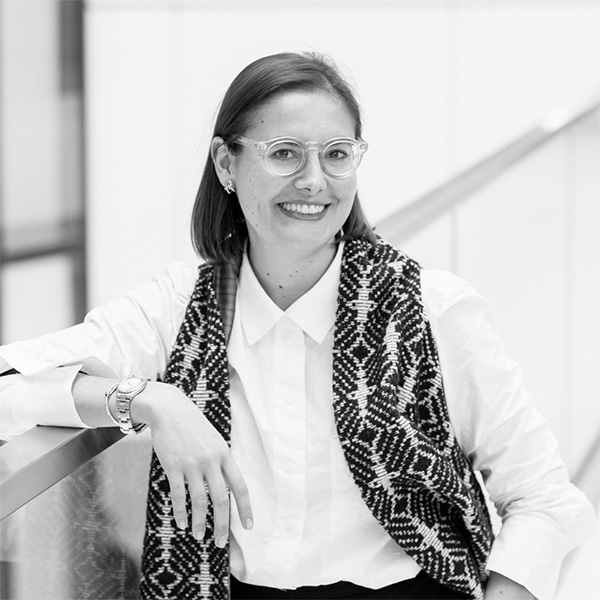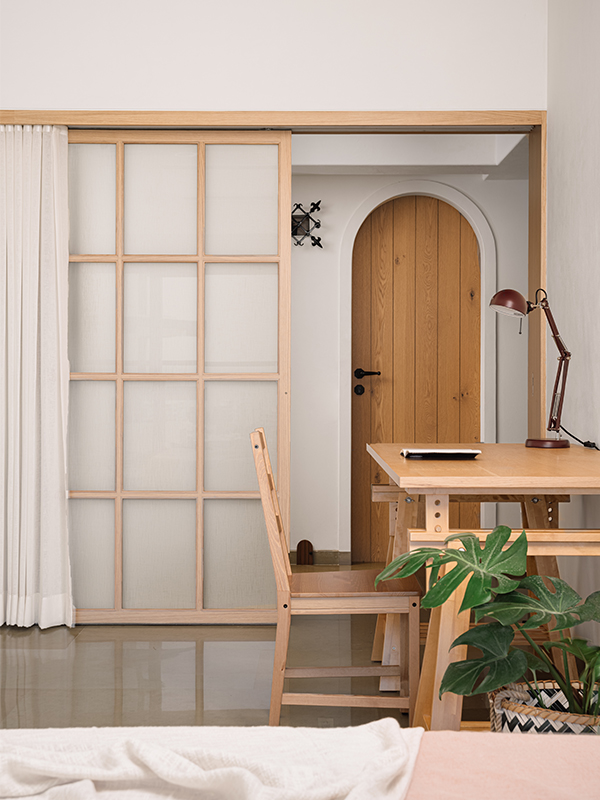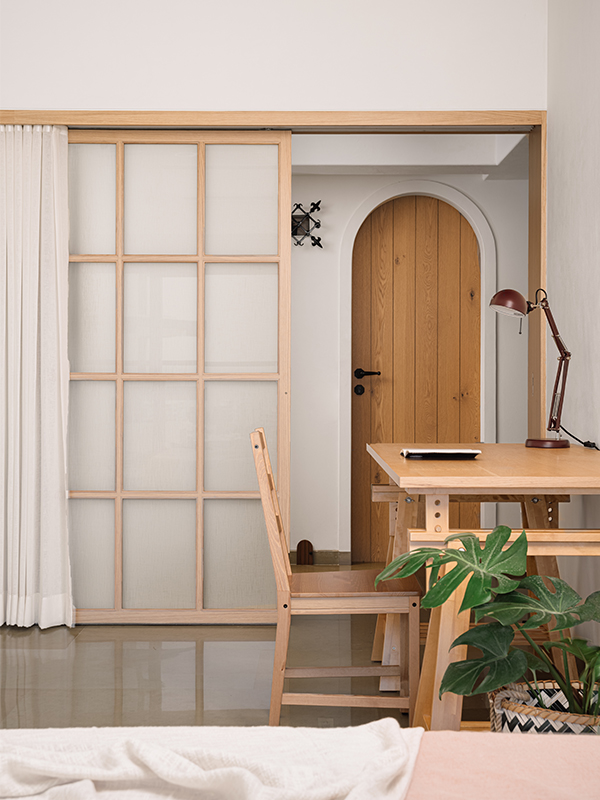 Flexible Spaces
There's no denying that all of the time we've spent at home has pushed us to expect a lot more from our living spaces that have had to adapt to our fluid lifestyles. "As the pandemic continues to drive new work-from-home mandates, we need to make sure our spaces are actually suited for this for the long term. We are past a reactive approach due to sudden new rules, now we know what we need to make this work and are looking for products and solutions that look good, are functional, and last long," says Riberti. This is translating into the demand for dedicated work, homework, and workout areas, flexible partitions, furniture used as room dividers, modular walls, and screens that are both concealing and decorative.
"WGSN called out the return of the room previously, and this is certainly confirming and continuing to inform the design of interiors in 2022. As the home remains at the core of our new lifestyles, we need walls, dividers, separators – portable and flexible ideally, in order to follow us throughout the various activities of the day and help zone dedicated areas," she tells us.
The Side-Hustle Bedroom
The bedroom has taken on several roles; it has become central, most specifically for the younger generation. "Late Millennials, and especially Gen-Z are taking on many roles every day driven by an entrepreneurial mindset: student, intern, content creator, maker, small business owner – all operated from the privacy of their bedrooms," Riberti explains. The room, then, takes on layers of activity. It serves as a filming studio, a backdrop for TikTok content, a classroom, a shipment facility, and lots more, thus defining the side-hustle bedroom.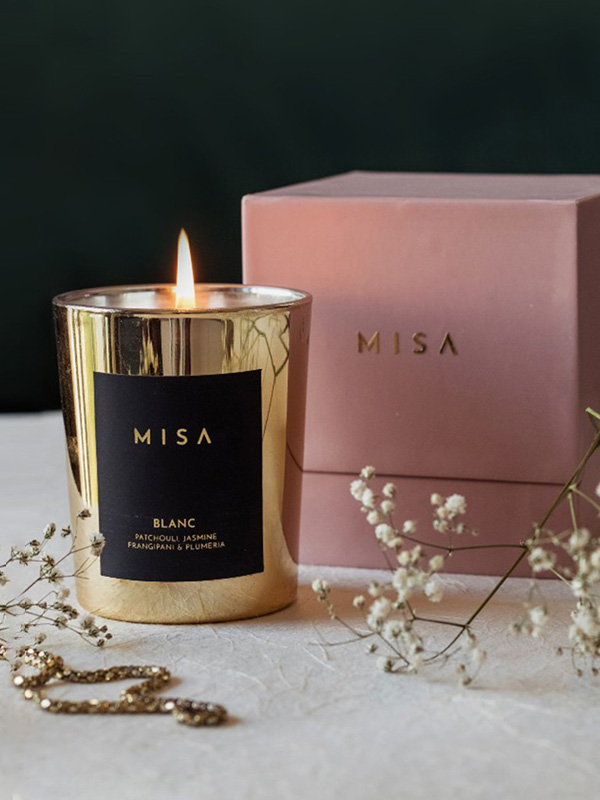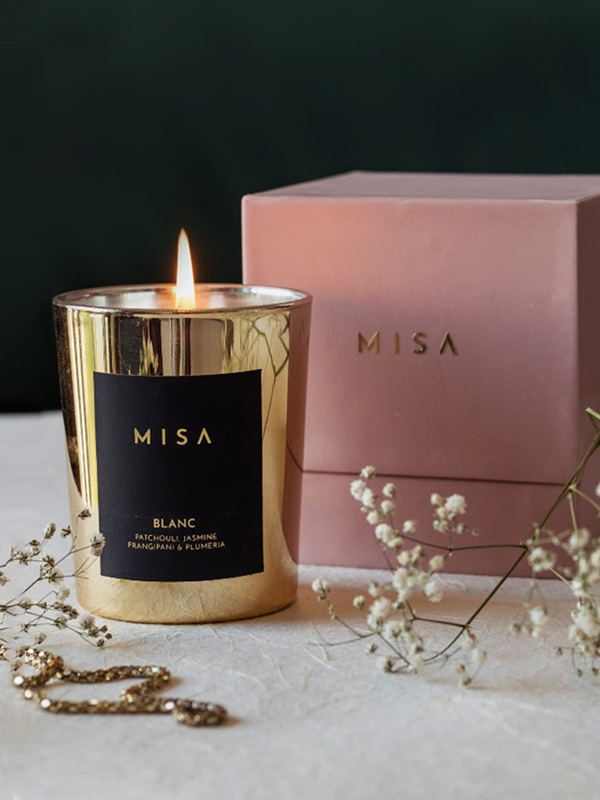 Scentscaping
"Scent has taken center stage during the pandemic, and people are scenting specific areas of their homes with different scents as a way of inhabiting space with all of their senses," says Riberti. Scentscaping can also be used to mark time during the day, with distinct scents for waking, working, playing, relaxing, and sleeping. Beyond the scent factor itself, candles and reed diffusers have also become decorative accessories in their own right, providing an aesthetic element for tablescapes, desks, bathtubs, and window sills alike.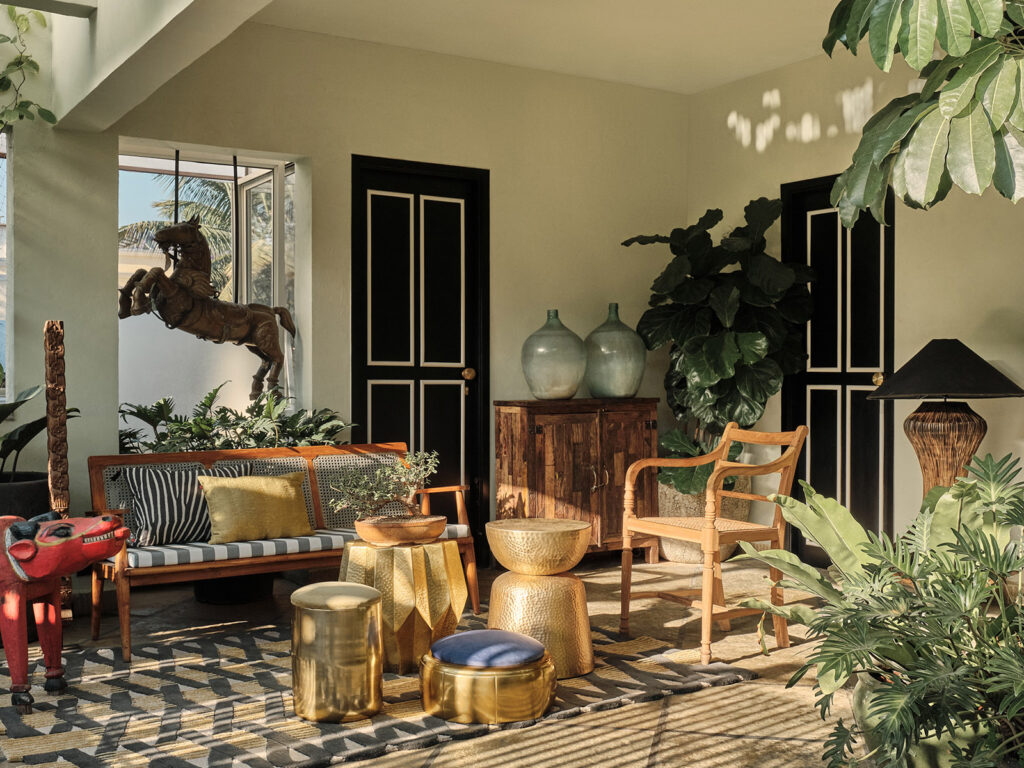 A Continued Dominance of Green
Green, both as a colour and an element, continues to lead. "Chosen as Colour of the Year by many paint brands, and we also second that – whether healing and mineral or deeply saturated, the holistic quality of nature-derived greens lends organic richness to an array of interior products and spaces," Riberti tells us.
In addition to the colour itself, natural elements and greenery will continue to play a pivotal role within the home and within consumers' lives in several ways that range from live plants to patterns, shapes, and decorative elements that evoke the great outdoors. "We anticipate that nature will be intertwined with interior design features that remind people of the outdoors. People have wanted to bring their living rooms and spaces outdoors, and they will increasingly want to bring the outdoors in, taking plant parenting and biophilic design to new heights," she adds.
The Contemporary Conservatory
An interesting offshoot of this rise in indoor greenery, homegrown plant propagation is entering the mainstream and manufacturers are capitalizing on this by introducing new devices that enable different plant species to flourish inside, like miniature greenhouses modeled on classical designs. According to Riberti, the "Contemporary Conservatory" is a look that will be trending, whether creating an all-over garden-inspired room with patterned wallpaper and wicker furniture or simply styling a conservatory corner in a sunny location in the home.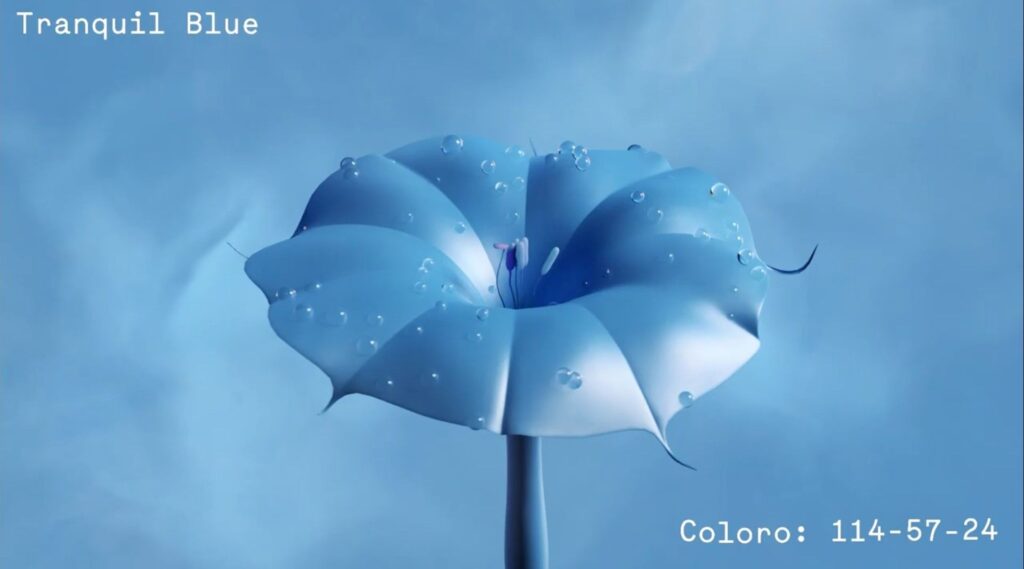 When it comes to colour, the results appear to be slightly paradoxical. Along with greens, rich earthy hues will serve to ground interior spaces and products. Along with Browns that evince a raw sophistication, Terracotta, Clay, and baked colours also gain prominence given their pigmented quality that is both tactile and comforting.
Given the growing interest in personal expression, a bolder use of colour is coming to the fore as well. Unconventional juxtapositions of highs and lows, variations in saturation and depth, references to retro design and futurism, and an overall maximalist approach to colour lead the way with an aim to spark interest in consumers via contrast. Lastly, in 2022, hues that symbolize a sense of wellbeing will be key. "Tranquil blue – an azure that calls to mind the clarity of clear skies and resonates with positivity and a sense of reassurance, cool and warm at the same time – will be central, and alongside it, a range of pale, muted yet tactile mid-tones including butter yellow, cucumber, mineral pink and lilac," says Riberti.
Largely, colour is set to prioritize versatility beyond just seasonality, favouring shades that work well across seasons and varied product ranges that can take on different personalities according to the palette they are worked into.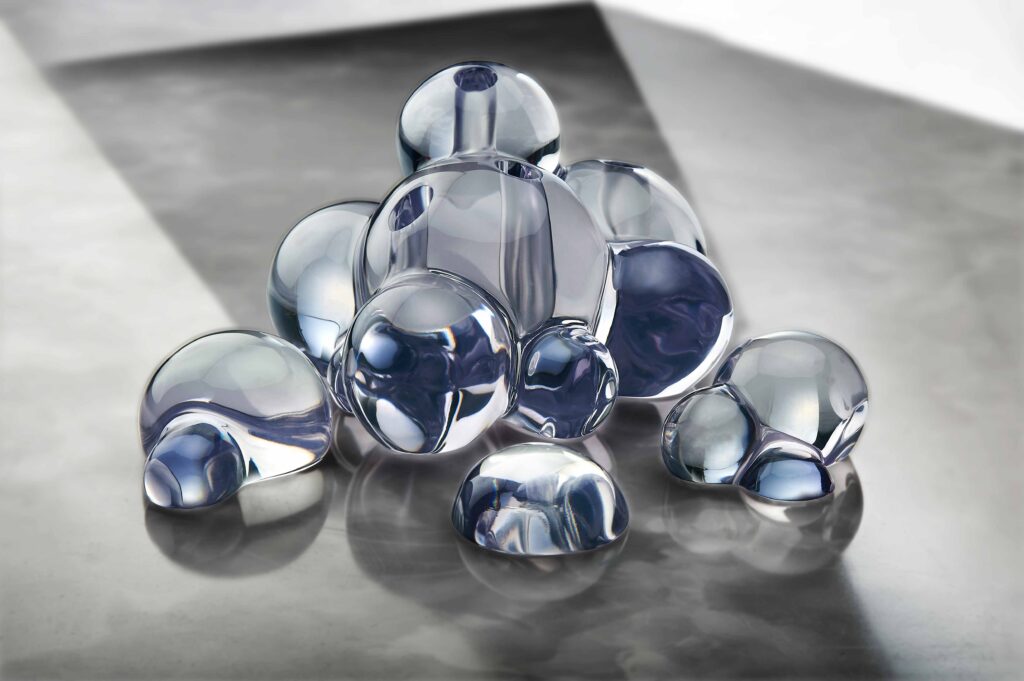 Woods Remain Key And Resin Gets A Spotlight
"Woods first and foremost bring nature indoors and remain a key material to engage consumers increasingly caring about healthier and more responsible ways of living," says Riberti. Add to this the overall reappreciation for vintage and antiques that is coming to interiors. An example of this is burl wood which is making a comeback.
In addition, tinted and textural transparency is on the rise. "Frosting, surface work, inclusions, and colour shifts are all being experimented with on items at both a small and a large scale, allowing the material to play with light yet create fascinating effects," Riberti adds. This is especially important for surfaces and dividers that serve to bring in natural light while concealing and providing a sense of privacy, for instance. "On smaller items, decorative accessories such as containers, drinkware, vases and furniture tops are also areas to implement," she concludes.
Considered Maximalism 
"Expanding on what we discussed regarding the side-hustle bedroom, the colors people surround themselves with are becoming backdrops for personal branding, and therefore consumers are becoming more confident in the colors they use and the impact they have on themselves and their spaces," we learn. WGSN's insights indicate that the line between minimalism and maximalism is much more blurred, that consumers can unapologetically embrace both at the same time. "You could say we are seeing a shift towards a more considerate approach to maximalism — not exaggerated and for its own sake, but more driven by texturality, materiality, and an overall sense of warmth.," Riberti adds. Tufted textures are one to watch for this – #tuftok is a growing genre on TikTok as people turn to tuft their own textiles, and use these textures to add coziness and personality to the surfaces they interact with.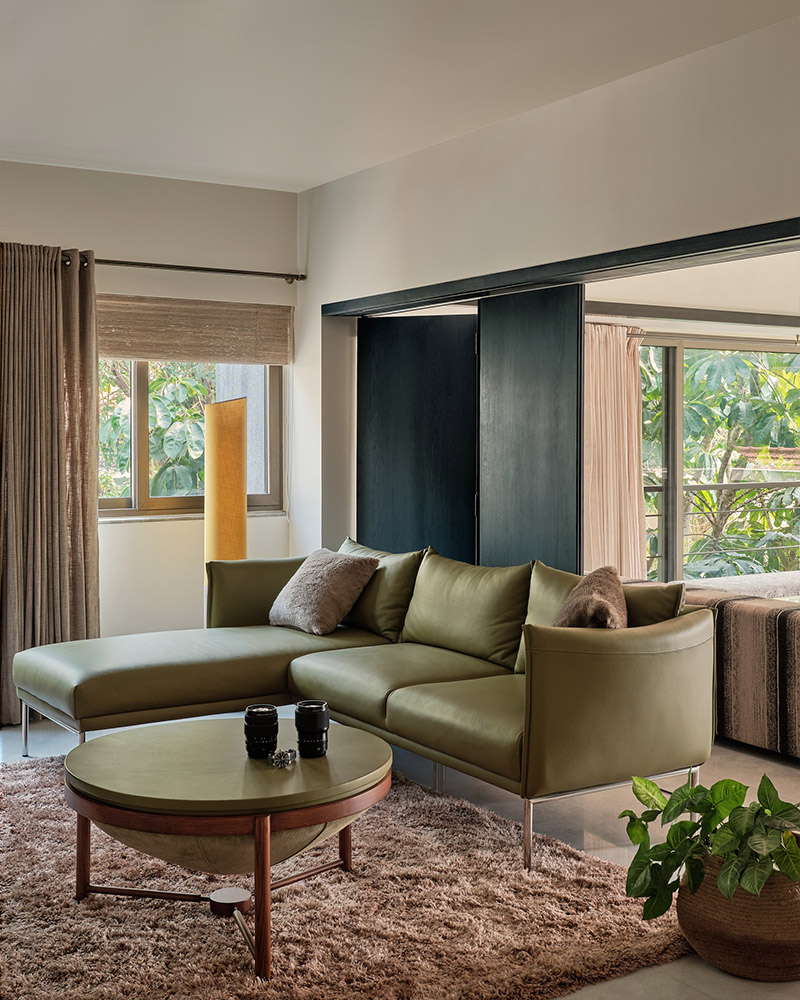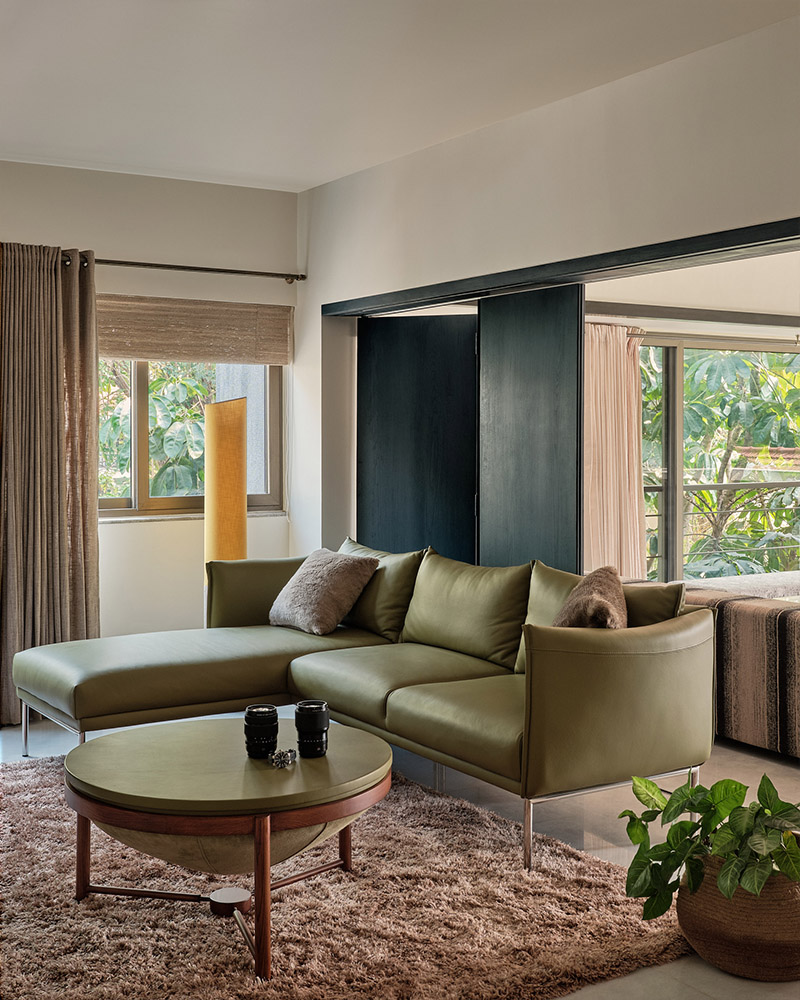 Lounge Furniture Takes Center Stage
According to Riberti, furniture and accessories that encourage lounging, which enhance the ongoing coziness of consumers, will continue to be a priority in the home. "Sofas are growing central to the conversation; sofas to relax on but also to work and to play, to entertain or even to eat on. Larger sofas are coming to the fore for this reason, and alongside them also the importance of poufs and footrests that can complement the sofa but also move around the space according to need," she adds.
As mentioned earlier, multi-functionality and flexibility are qualities that will take priority as well; catering to the shifted, multi-active lifestyles that we have come to adopt. So pieces that can double as something else (cabinets that conceal a workstation, for instance) are gaining popularity. "Look also into the continuing blending of indoor and outdoor spaces: the focus will be on ranges that can sit in both, and pieces that can be easily carried from one space to the other; this will be very important for portable indoor/outdoor lighting seeing some really interesting design-led innovations, furniture elements such as stools that double as side tables, and upholstery and textiles that resist the weather while providing a refined soft touch."
The Demand For Accountability
Lastly, consumers will prioritize brands and businesses that share the narrative behind their products. Right from production processes to material sourcing, telling the story behind a certain product, sharing the Why and the How will be essential to engage with consumers and build a longer-lasting relationship. "Consumers are increasingly demanding accountability, so sustainability-washing will be called out when it's not backed up by actual actions. It is also important to underline the overall shift in language towards responsibility rather than just sustainability – the term is indeed almost overused, and responsibility is more linked to accountability and takes into consideration all the ethical, social, and economical aspects alongside the environmental ones," Riberti concludes.