Timeless Furnishing Trimmings With Raghav Kanwar Of WP Trims
13

Jan

'22

6:09 pm

by

Nitika Choraria
Enjoying an enduring legacy, trimmings or passementerie – as the French call it, have always been in trend allowing one to express themselves. Decorative interior trimmings took off in a big way during the reign of King Louis XIV in 17th century France and have been in high demand since with designs becoming increasingly imaginative and flamboyant. These eye-catching and whimsical decorative accents seamlessly add a luxe feel to furnishings and are undeniably "the icing on the interiors cake".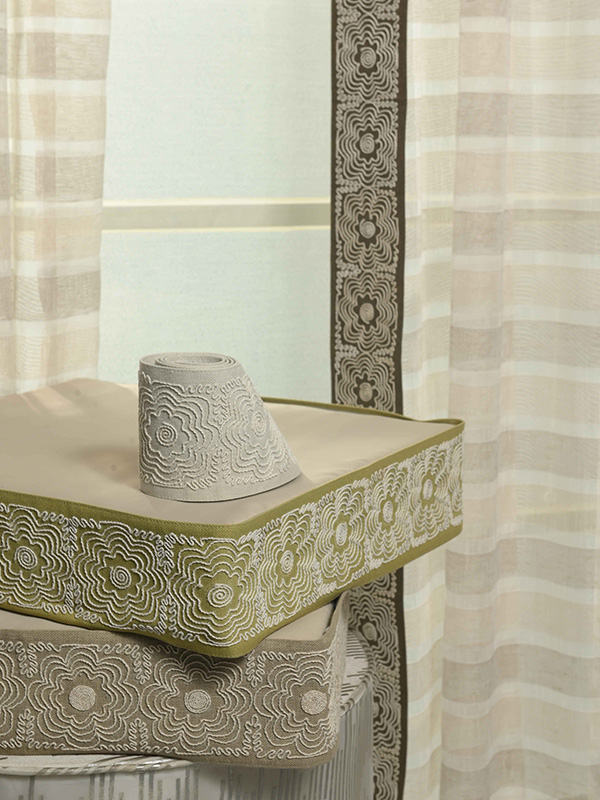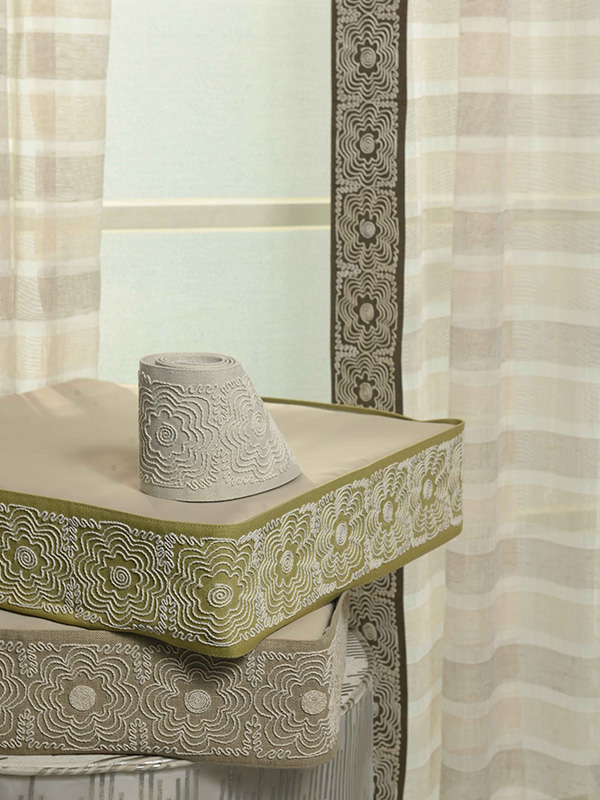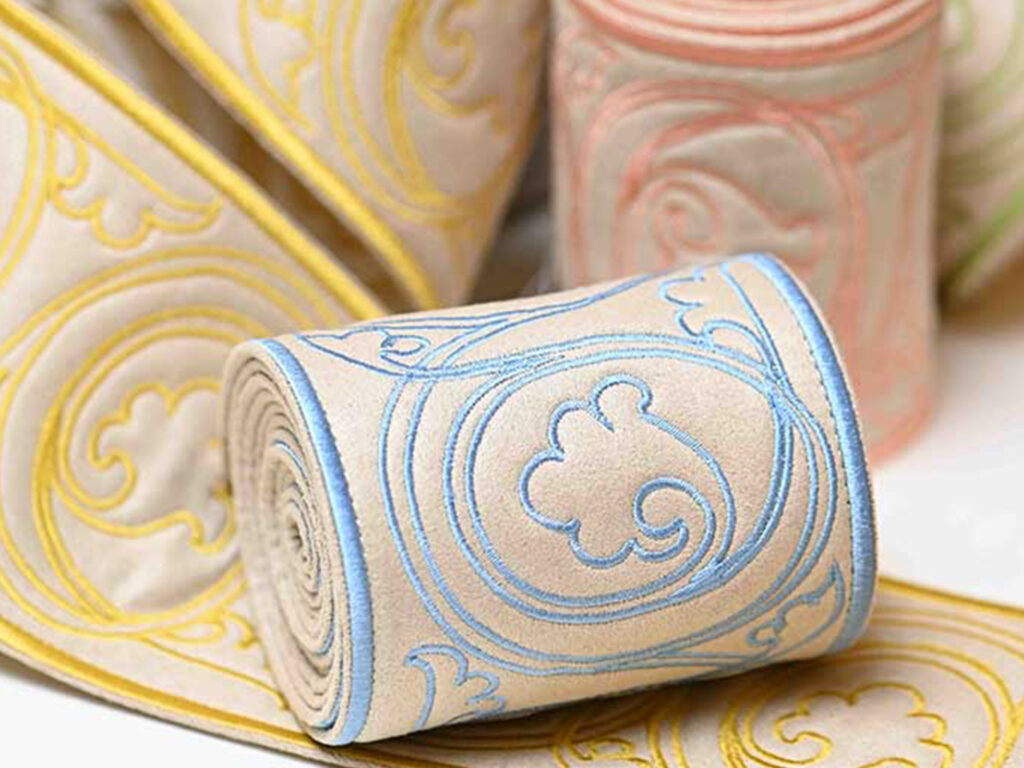 WP Trims is one such brand with a philosophy that elevates beauty and design to a predominant position in every aspect of life. Being a heritage brand, it has a seamless union of aesthetics, ethics and class. They bring to one an heirloom of classics that are interpreted with a modern twist and traditional pieces that are reinvented and not just restored. "WP Trims is a concept that makes customization easy for furnishings. It was started as a source for quality trimmings for our partners in India and globally. We intend on giving furnishing shops, architects and interior designers the ability to customize furnishings easily" says the founder, Raghav Kanwar.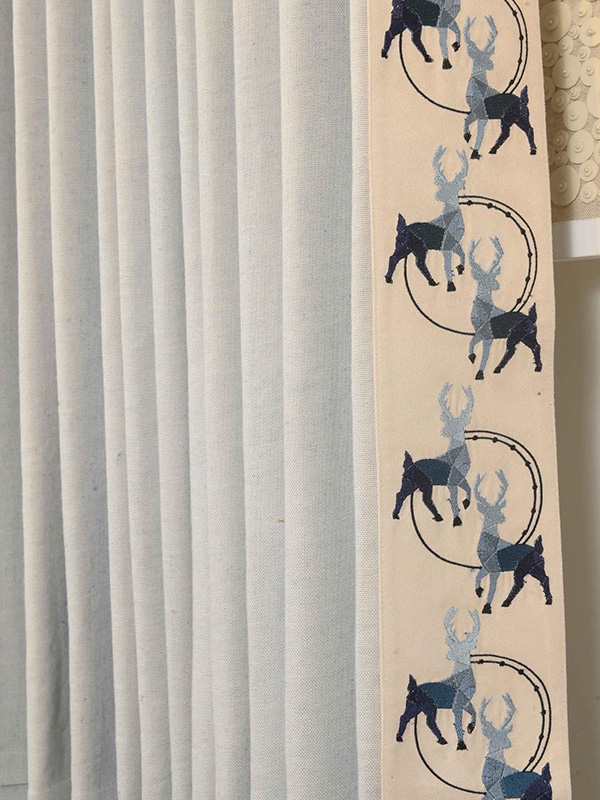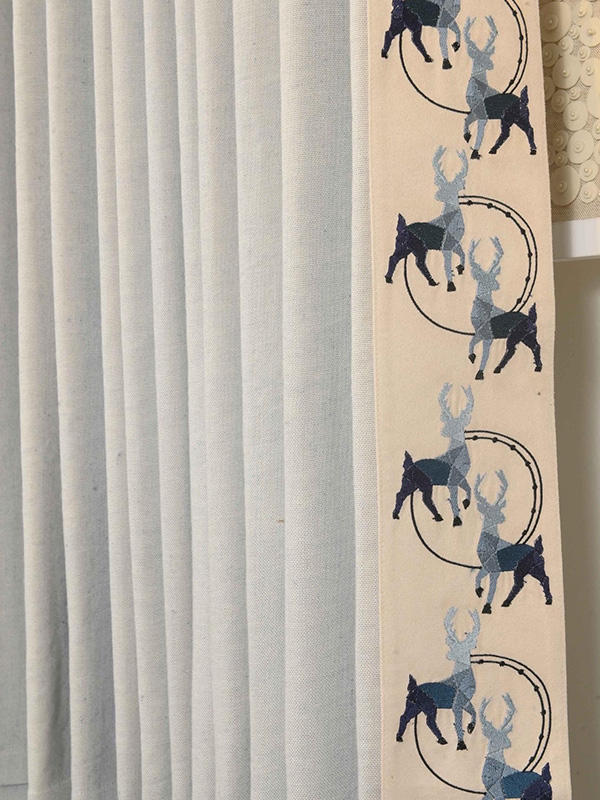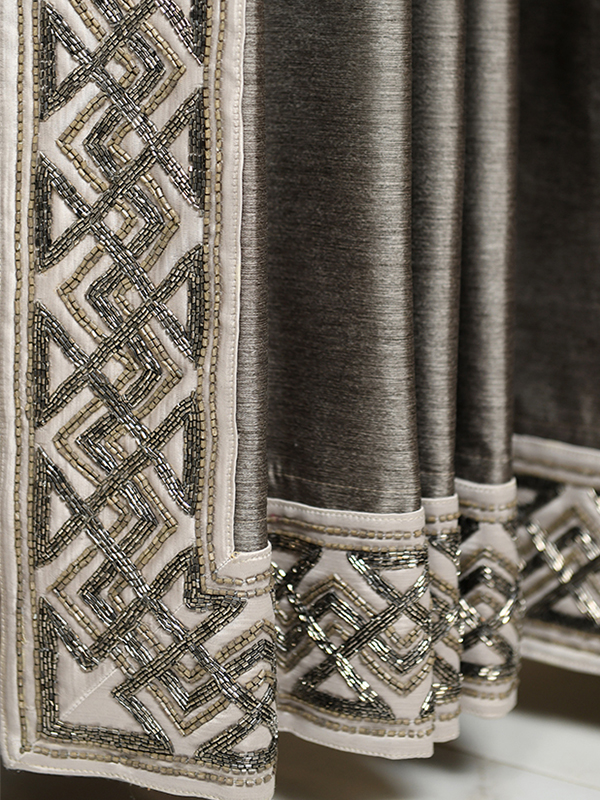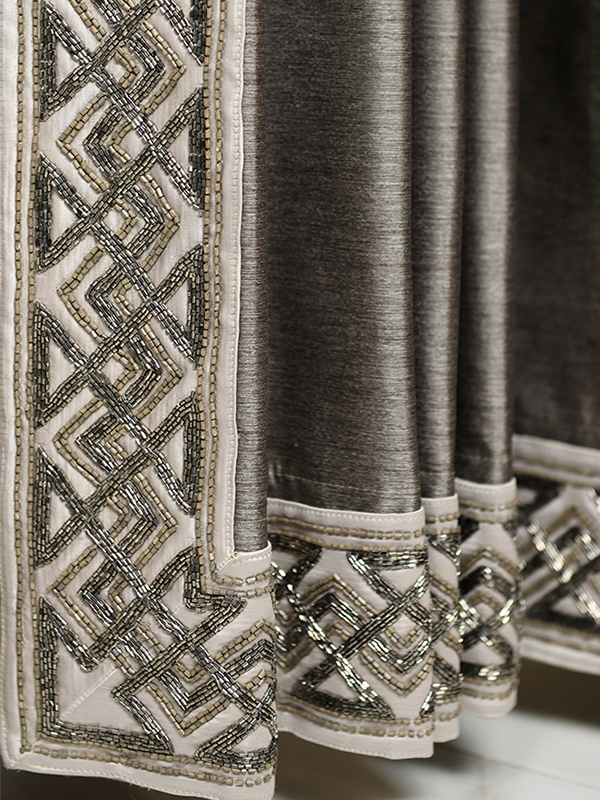 Elevating a space, trimmings takes one's interiors to a whole new level transforming it from the ordinary to the extraordinary. Like they say – it's all in the details. "In my opinion, trimmings accentuate textiles very easily and the best part is that you can create your own combination of fabrics and trims without worrying about anyone else having the same look. For me, selecting an ideal trim for your space depends on the language of your space. If you want subtle or stark detailing you can enhance any look by adding a simple trim. Trimmings are also very easy to maintain with vacuum cleaning being the best option" says Kanwar.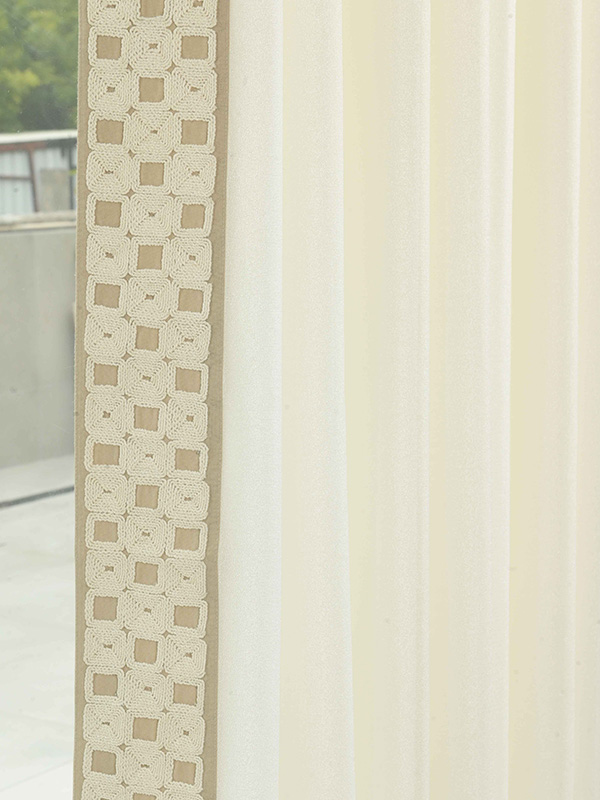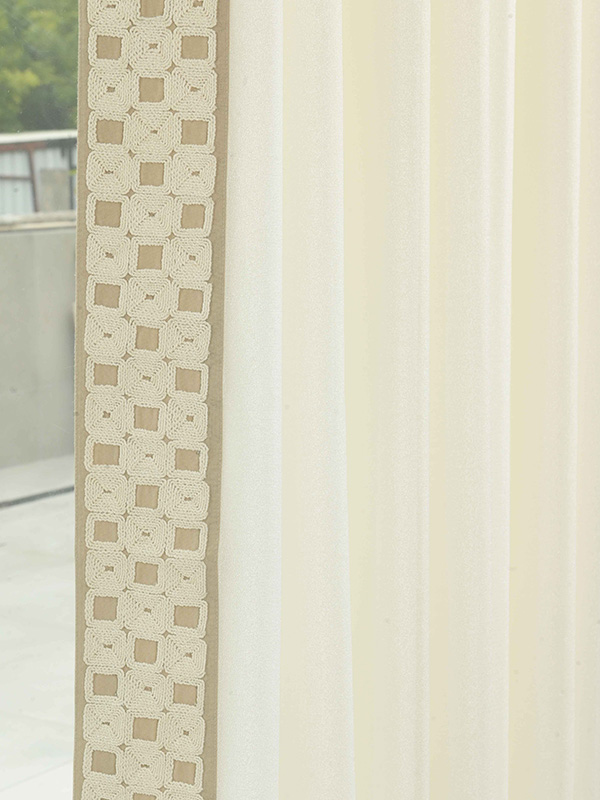 With a more layered approach to décor which embodies a lot of personality and eclectic finishing touches – trimmings adorn curtains, cushions, furniture and more adding a fanciful layer of eye-catching depth and whimsy that feels tailored to an individual.
These must-have decorative interior trimmings are either sewn or looped onto soft furnishings. Manufacturing of trims includes laser cut to computer embroidery machines and much more. Depending on the technique each process is different. "Our hand embroidery borders are hand made by our artisans in the factory. Our collections are made with diverse materials such as – silk, suede, canvas with unique techniques such as – hand painting, hand and computer embroidery, multimedia printing, laser cut technique and so on. Every collection talks about the essence of deep generational experience and how the brand's dedication to the design trade has been unparalleled" adds Kanwar.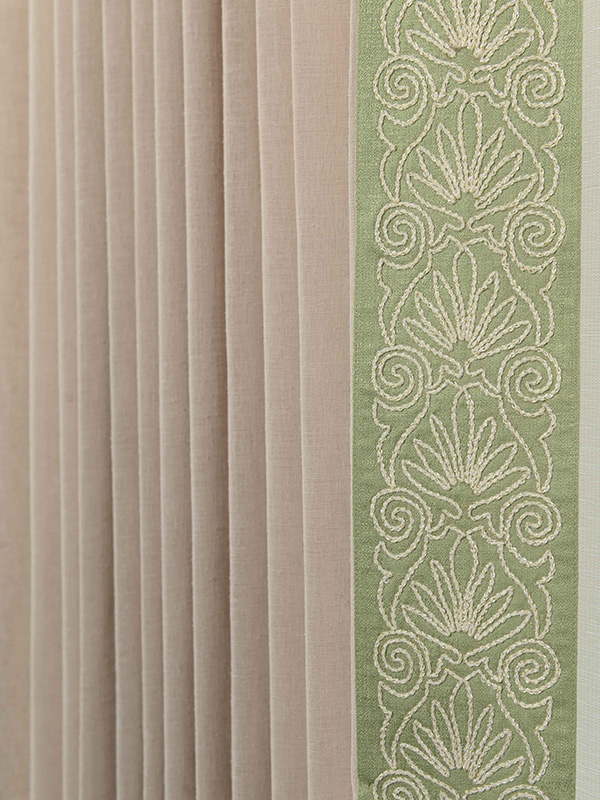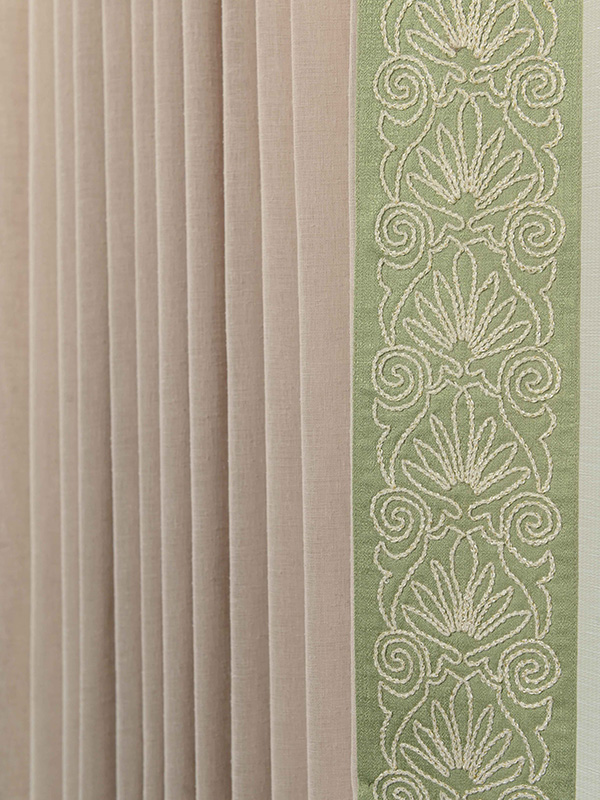 Trimmings that are trending as of today include fabric manipulation or cording techniques that sit very well with minimal detailing. "Our trimming collection is a culmination of the current trends along with classics that have been in fashion throughout the years. For instance, a current trend would be the laser cut technique whereas hand embroidery is something which has been a classic throughout the years. We have a collection of 48 styles in 4 different colors, each that consist of 5 techniques. You can mix and match them with a fabric of your choice and enhance furnishings in just a few easy steps" says Kanwar.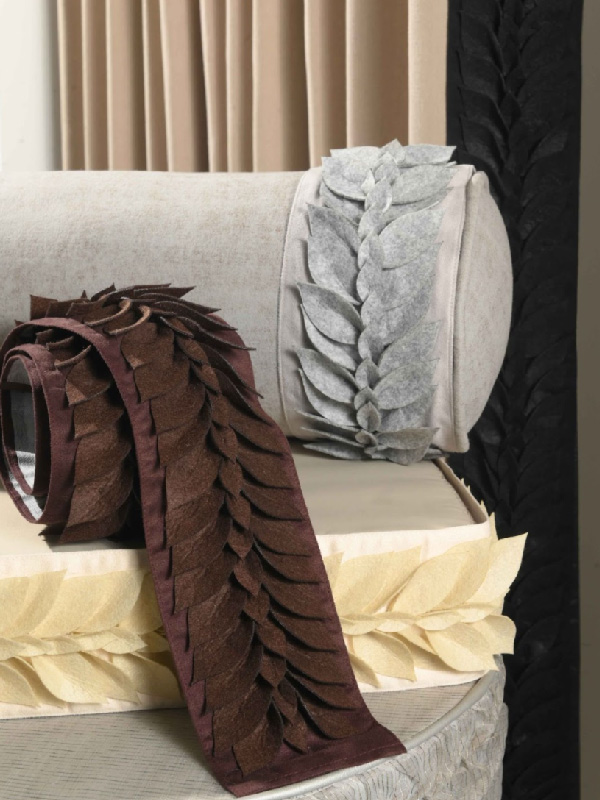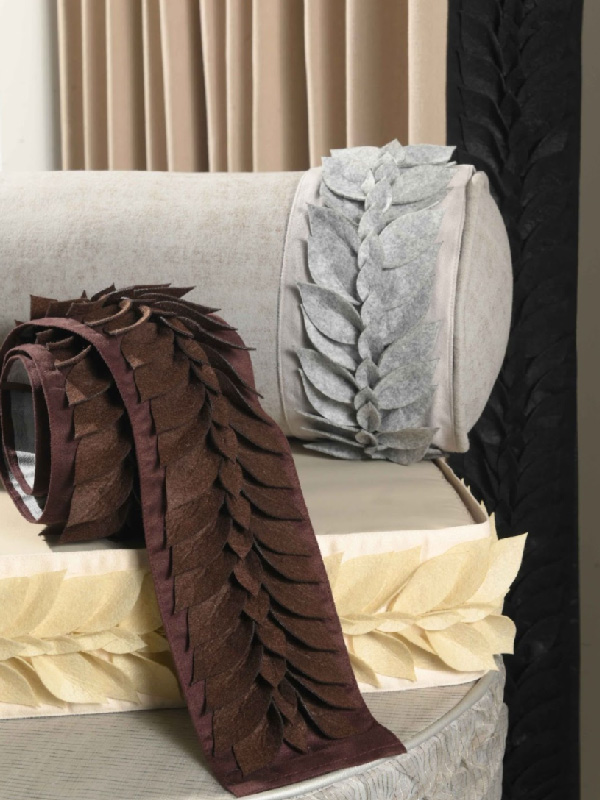 Here are 4 window trimmings style tips for you from the founder of WP Trims, Raghav Kanwar:
– Trimmings can be stitched in unique forms and shapes such as a U shape on furnishings.
– Modern techniques of trimmings such as laser cut can be definitely used on window blinds.
– Fabric manipulation trims can be used to accentuate a product and can bring a product to life in a subtle manner.
– Hand embroidery trims can be used for drapery as it really stresses on a beautiful classical look.