Your Go-To Guide For Indian Rugs Brands
1

Nov

'21

6:16 pm

by

Diksha Jawle
When it comes to rugs and carpets, India is a treasure trove of the most unique brands that champion generational skill. The country is responsible for 40 percent of the worldwide export of handmade carpets, and the industry provides employment to over two million workers and artisans. Stringing and knotting thousands of threads, rugs are among the most complex and labour-intensive handicrafts in the world, and weavers across the country imbue it with intrinsic methodologies passed down by their ancestors. Combining craftsmanship with distinct design sensibilities, the brands of today are carving out strong identities for themselves. Here's your go-to guide for Indian rug brands –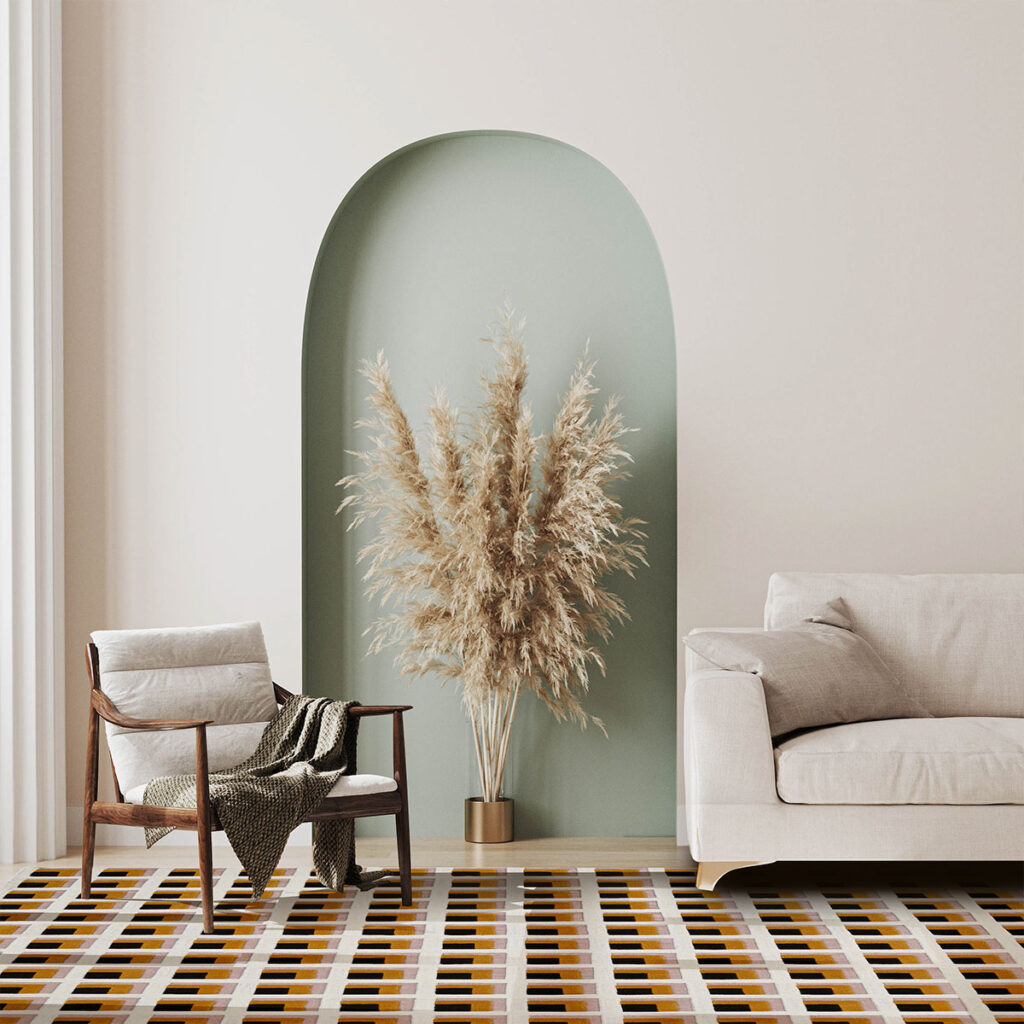 Kaati Carpets takes the age-old art of weaving and blends it with modern looks that are ideal for both residential and commercial spaces. Its rugs effortlessly transition between timeless classics and contemporary global trends despite being manufactured the traditional way with innovating process mechanisms. From fine hand-knotted rugs to flat-weave dhurries serving every aesthetic mood from traditional to modern, every piece is a timeless piece of art crafted in bamboo silk and New Zealand wool. The rugs infuse modernity into centuries-old motifs.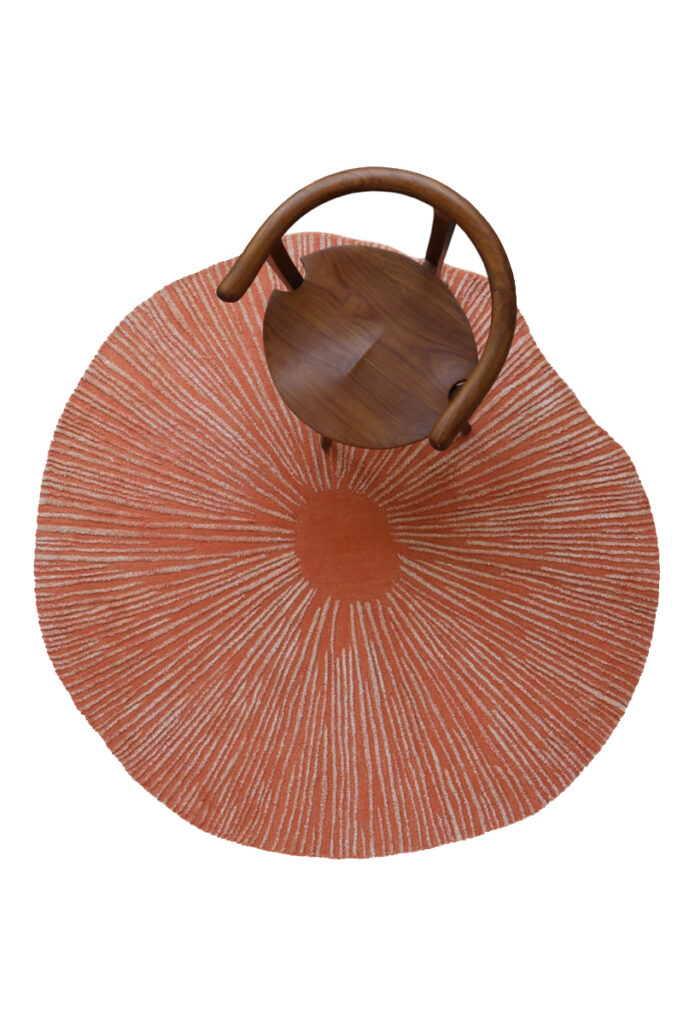 Lending a beautiful narrative to every piece, This and That is a perfect union of vernacular and contemporary design. Its rug collection called Filpes is an amalgamation of hand-spun New Zealand wool and bamboo silk. The collection is the outcome of handcrafting and minimalism that meets in perfect harmony. The rugs are alluring and artistic in a way that creates drama and movement in a contemporary or transitional setting. They are hand-tufted by skilled artisans from premium wool for durability and silky viscose for softness and shine. Based on the foundation of comfort and casual ease, the rugs whisper a hint of texture with tonal variations that create contrast and visual depth with a pointillist touch.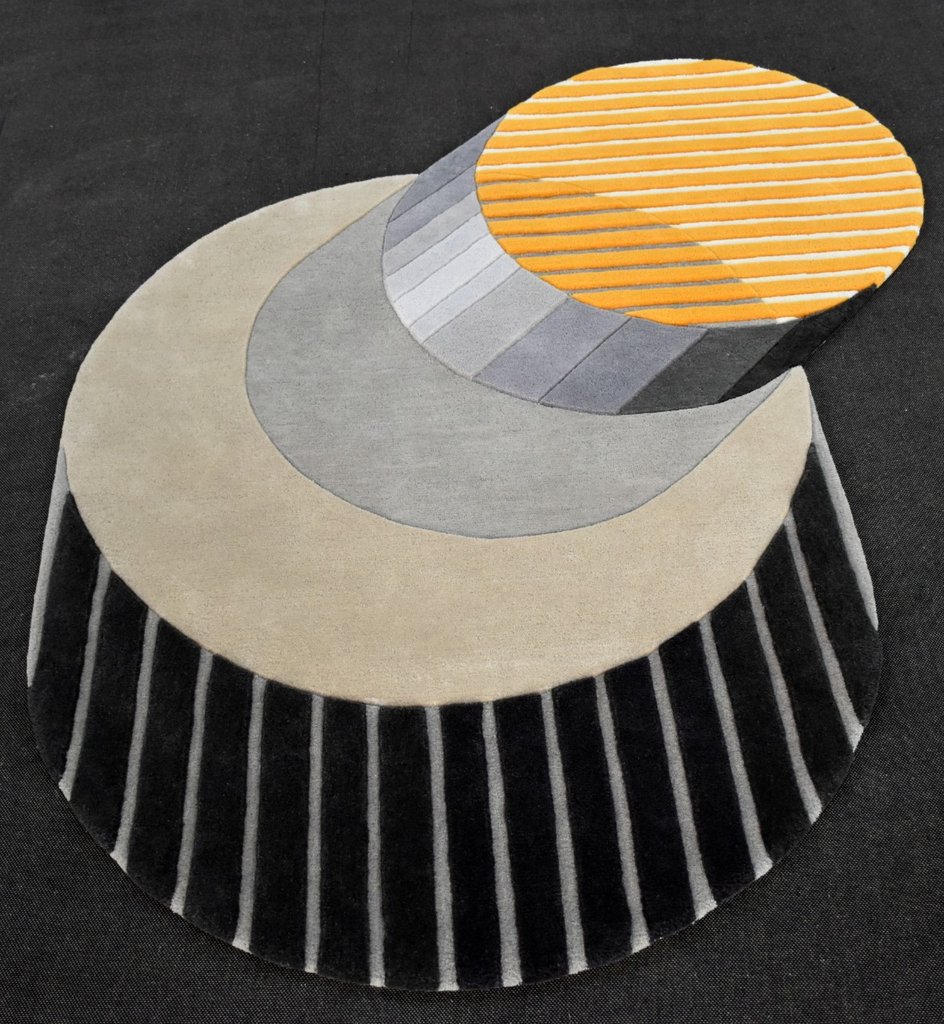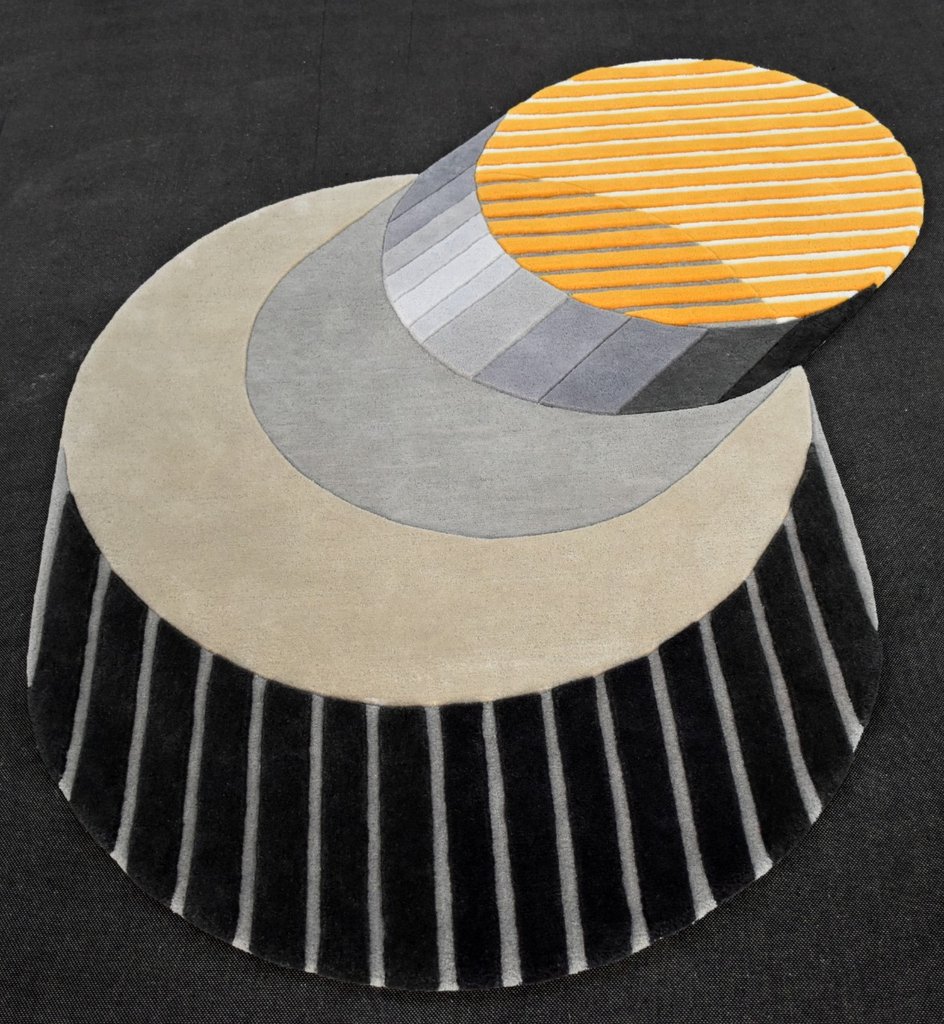 Based on the motto of creative objects for creative people, Borderline Play's rugs are created to spark creativity and elevate the joy of human interactions. Experimenting with bold forms and bright colours, the brand's collection of rugs resonate with a strong urban DNA rooted in Indian colour and craftsmanship. The rugs are an array of surfaces transmitting a hyper-perspective effect onto a 2D platform. Their artwork features playfulness of shadow and light and bestows a perspective with different gradients of textured yarns. Using the looping and piling technique by skilled artisans, Borderline Play's rugs offer a strong composition that acts as a focal point, serving as an artifact within the given space, and thereby amplifying it. Its bright colours make it an accent piece that can liven up a space, just as an artwork would.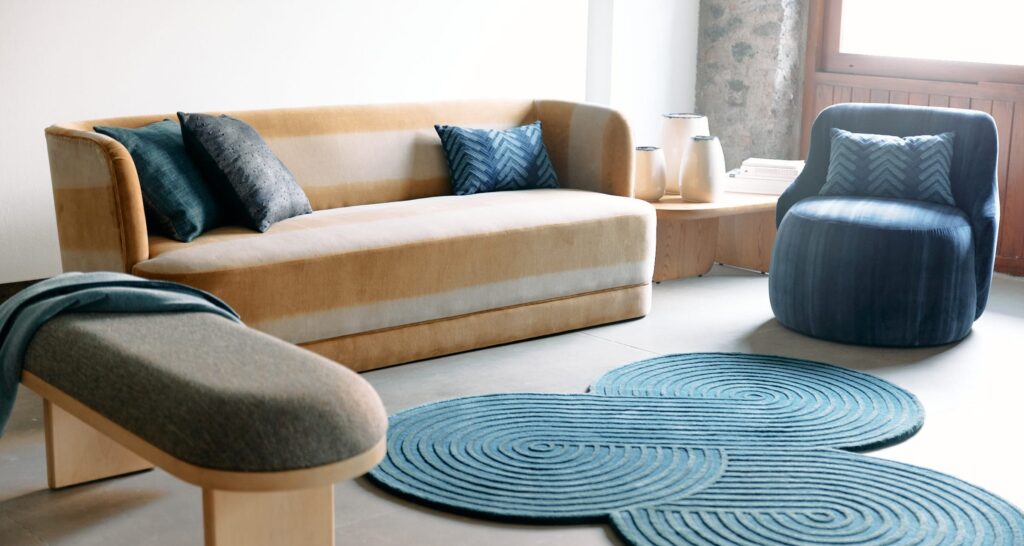 Reflecting minimalism, the collection of rugs from the Mumbai-based concept and design studio speaks the language of design and textures. With a focus on hand-crafted techniques, The Pure Concept Home continually aims to bring together the traditional with the contemporary. Since its early inception, the brand has adopted the values of Indian craftsmanship as an inherent foundation upon which they build their aesthetics. As an extension of this, unique regional techniques are a defining feature of the brand's signature offerings, especially through their rugs.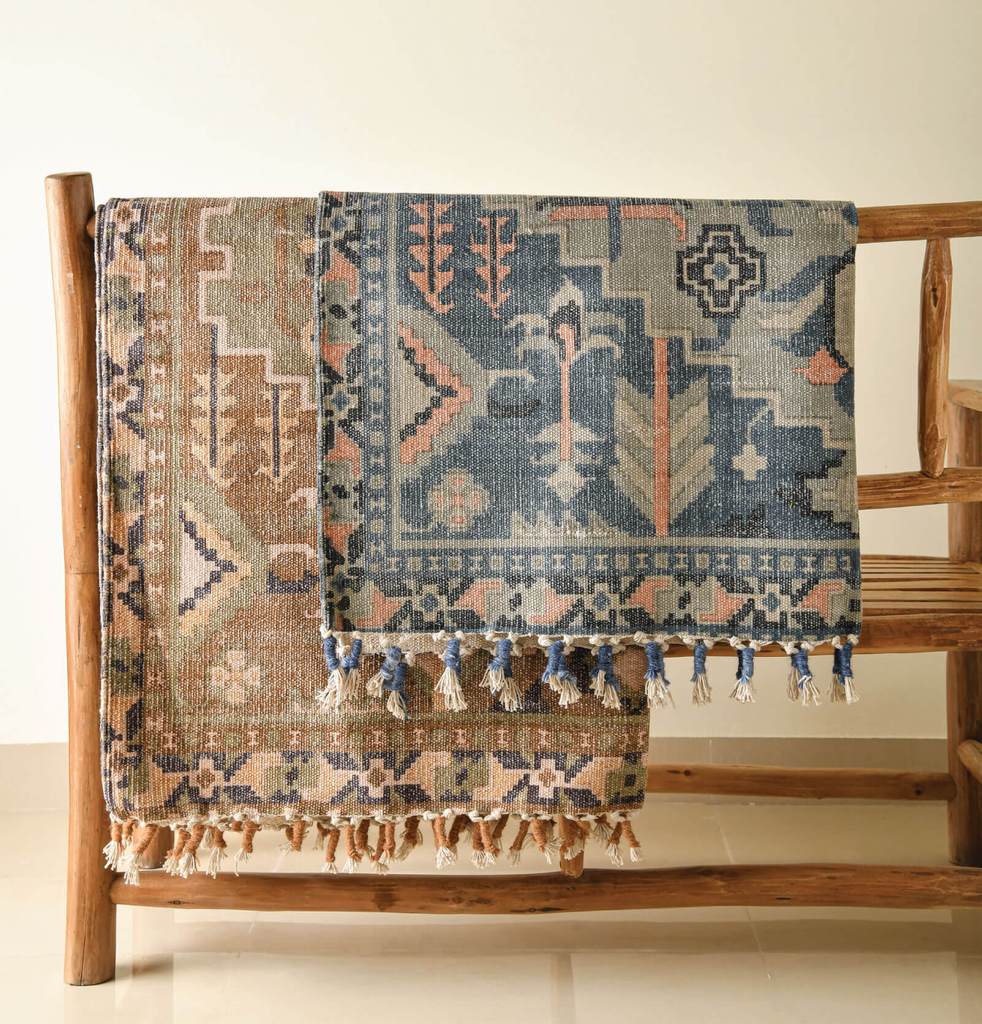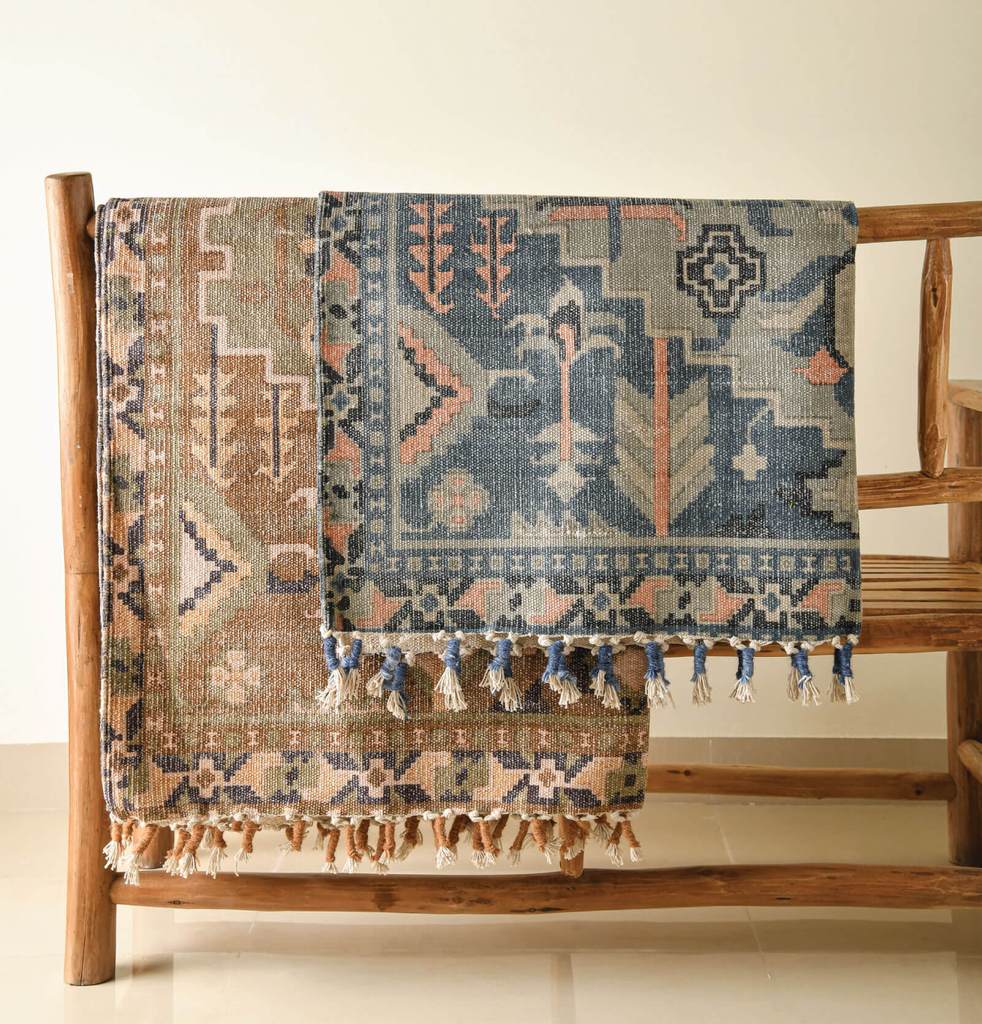 Based out of Jaipur, GharGhar is an online home decor brand that prides itself on making eco-friendly rugs entirely out of jute. Available in a plethora of patterns and contemporary designs, the rugs give a very rustic and organic look. Catering to the needs of conscious choice, the design of GharGhar's collection of rugs is heavily influenced by various architectural structures. From hand-knotted carpets to block print cushions, the brand is an exploration of a variety of Indian craft techniques, each of which tells a one-of-a-kind story.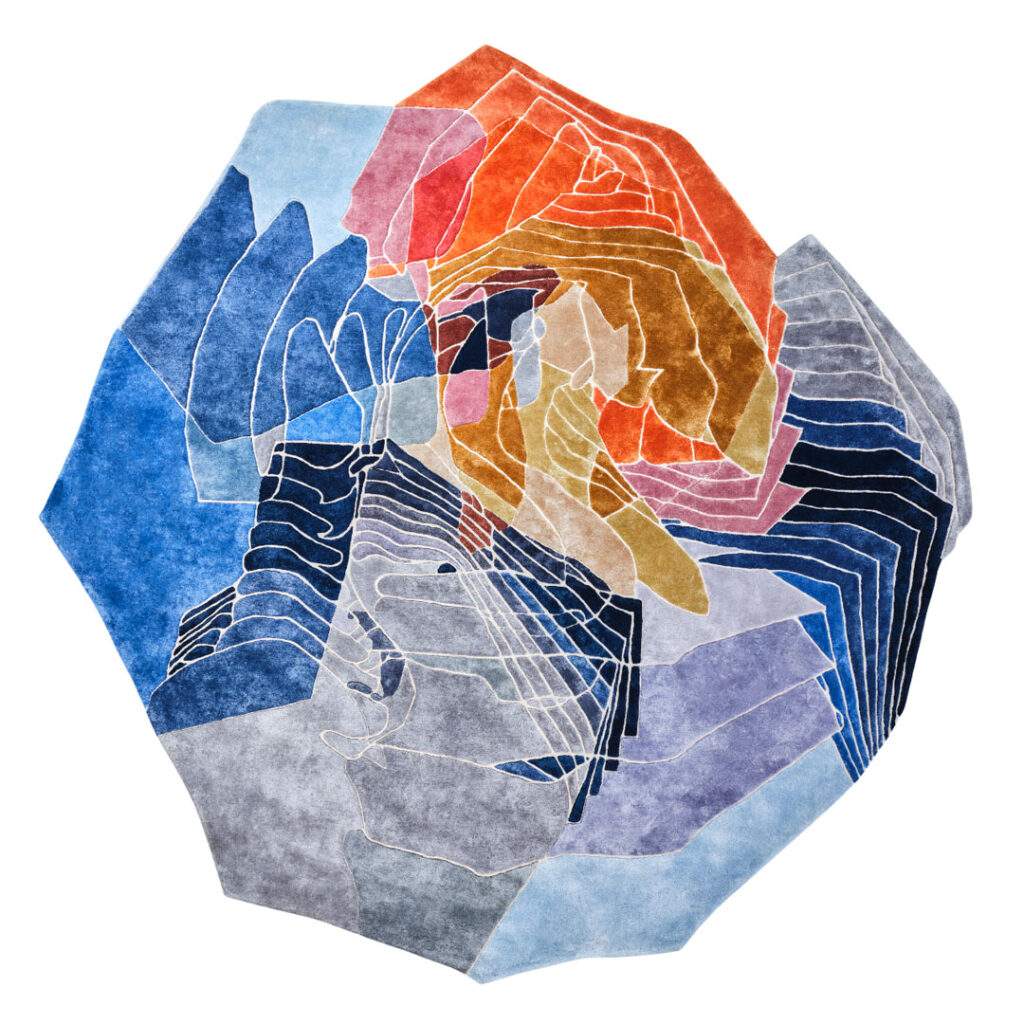 From hand-knotted wool rugs to hand-tufted carpets and from contemporary and modern carpet designs to handmade kilims and dhurries, Hands emphasis on quality and finesse in the final product, with regards to natural perfection. Irrespective of the size of the room and its setting, the rugs showcase a remarkably intricate pursuit that is woven together in New Zealand wool and pure silk, thereby channelizing the space, its people and a much-valued legacy. The collection of rugs from Hands heralds age-old design themes with classic patterns that narrate stories with traditional symbolism, motifs and cohesive colour. The range of carpet flooring encompasses themes, materials and qualities that match a plethora of styles.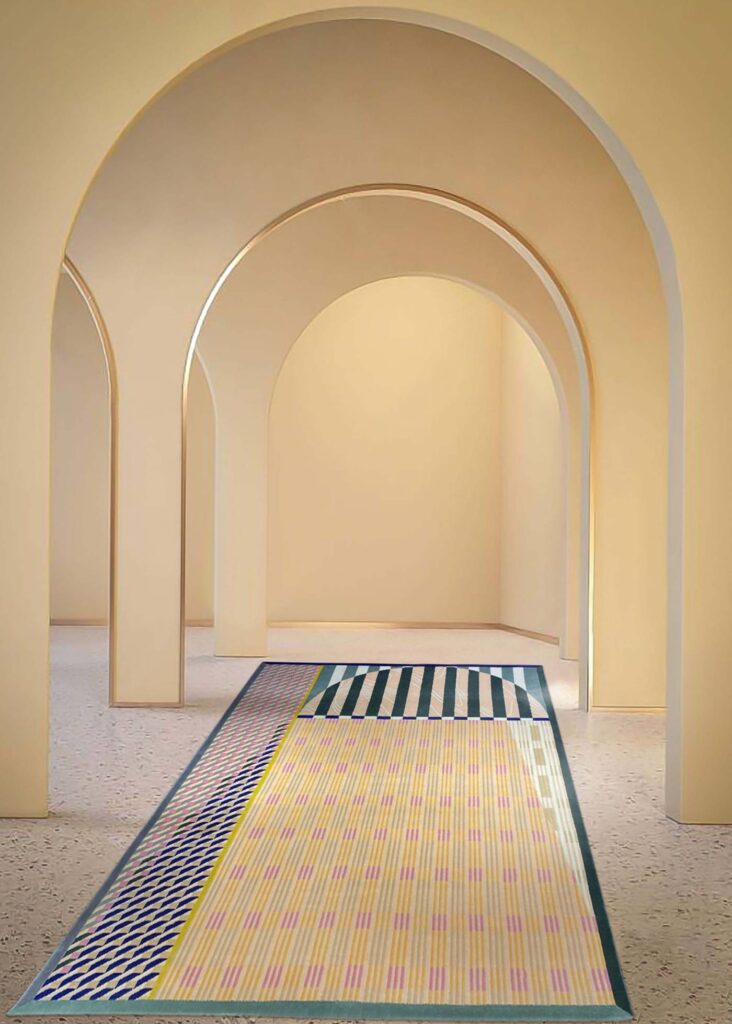 Known to create masterpieces for more than six decades, Qaaleen's rugs symbolize a rare amalgamation of aesthetics and Indian values. Be it an intricate piece resonating with royalty or a silk-made art-inspired creation, every collection offers an extensive variety that appeals to every taste with its high-quality weaving and exceptional craftsmanship. Its intricately detailed rug collection with outstanding patterns and motifs in a wide range of colours, shapes and sizes, reflects history and the daily lives of its artisans. Each Qaaleen carpet is hand-knotted in artificial silk, pure silk or bamboo silk. Floral motifs and intricate patterns, a palette of primary colours and the philosophy of form follows function are some of the hallmarks of Qaaleen's rugs.
Specializing in hand-tufted and hand-knotted rugs and carpets, Jaipur Rugs celebrates the artistic expression of the weavers. Offering quality, value, and beautiful design, each collection from the brand brings home the age-old art and pieces reviving an era lost in vintage design and craft. Handcrafted in pure silk and wool using traditional handcrafting techniques, the rugs are available in a wide selection of designs and patterns like floral, geometric, art deco or ombre, to complement different home aesthetics, adding a pop of personality to any setting. Integrating current designs by curating a line-up of contemporary to transitional and eclectic rugs, these conscious choices are grounded with the understanding of spaces and their functions.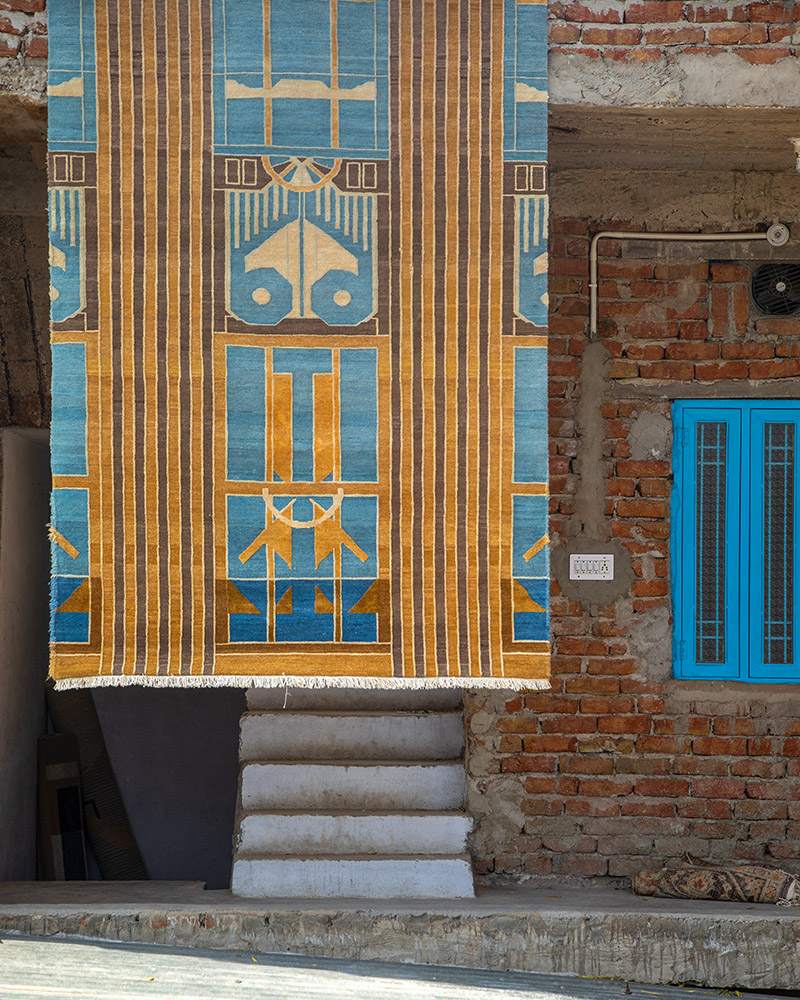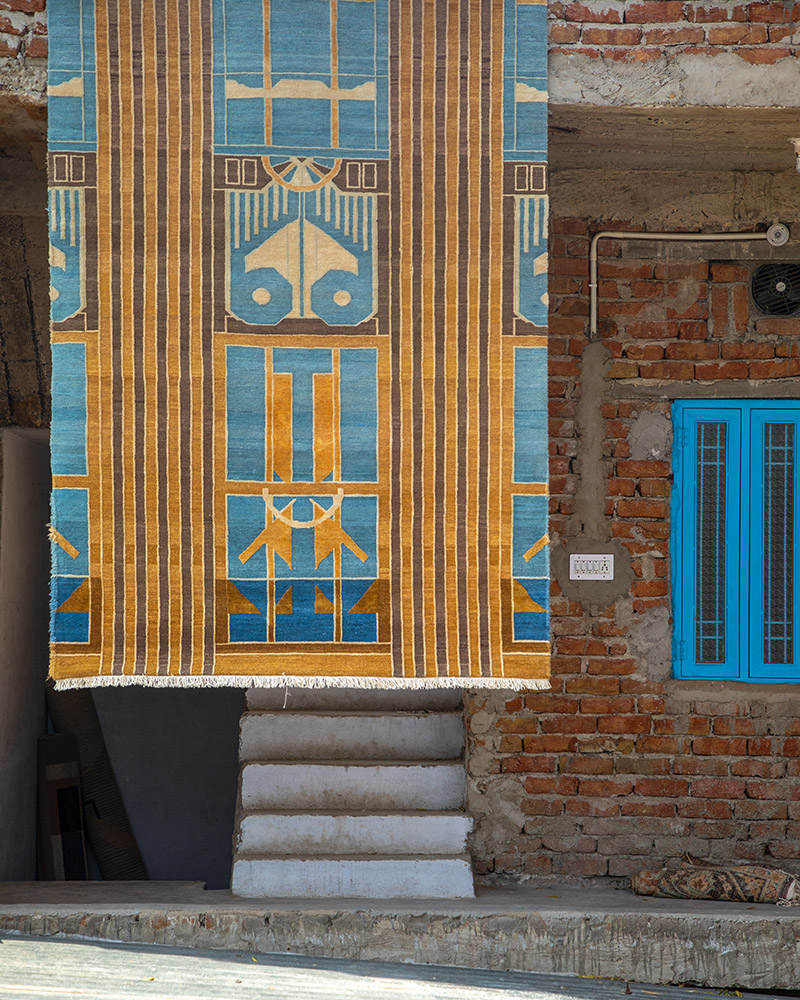 Cocoon Fine Rugs is recognized for its sophisticated, modern interpretation of classic Persian rugs produced using only the finest raw materials. Each of its pieces, which focuses on natural materials such as handspun silk and over-twisted highland wool, narrates its own story. A true reflection of the finely honed skills of craftsmen and the delicate intricacy of the designs, the rugs are a piece of art. Influenced by international designers and ancient traditions, its rugs are a combination of fashion-forward, contemporary colours with subtle tones creating a fascinating interplay with a whimsical feel and geometric and abstract arrangements. Offering cutting-edge and innovative designer rugs, each collection truly focuses on handspun silk and over-twisted highland wool.