Winners For The DP Debut Awards In Partnership With Istituto Marangoni, Mumbai
21

Mar

'23

2:17 pm

by

Crew
Design Pataki was proud to collaborate with Istituto Marangoni Mumbai to amplify fresh voices in design and give a platform to budding creativity. The DP Debut competition was open to emerging interior designers, product designers, architects, and makers who show promise in the Indian design world. We are grateful to our jury that looked at over 270 entries to pick four winners.
The judges were a blend of architects, curators, and designers with a wide array of experiences that ranged from hospitality to advertising. We had Rajiv Parekh from the country's foremost design and architecture firm, reD Architects, who brought his expertise on projects of varying scales to judge the Interior Design category. We also had Srila Chatterjee from Baro Market, whose expertise from working at the intersection of advertising, film, design, and fashion made her an ideal judge for the Contemporary Craft category. Our juror for product design, Samira Rathod, is a visionary who wears many hats— an architect, a teacher, a writer, and an editor. She is the force behind both Samira Rathod Design Atelier and The Big Piano. Our fourth juror Rahul Shankhwalker is a founding partner at Studio HBA, a division of Hirsch Bedner Associates. With his experience working on global hospitality projects over the last 20 years, he judged the Architecture Category. Our final juror Manuela Catania is from our collaborative partner Istituto Marangoni. She is an Italian designer with knowledge and experience in Jewellery and Product Design. The show included presentations by all five jurors, along with a special presentation by Devanshi Talreja, a student at Istituto Marangoni, Mumbai.
On behalf of Design Pataki, Istituto Marangoni, and our distinguished jury we congratulate the following winners.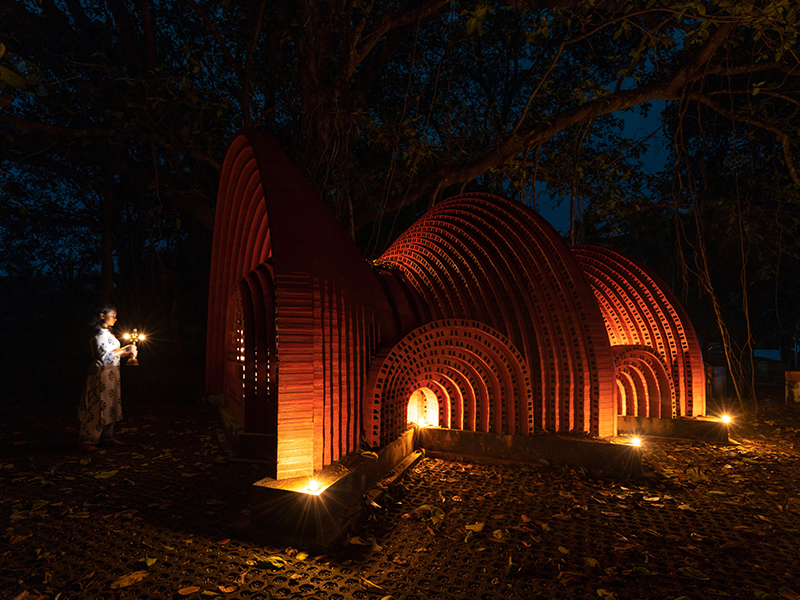 Winner in the Architecture category: Sanctum of Harmony by Archidobe
Founded by Prajith Pradeep and Gopika Krishnakumar, Archidobe is a firm that strives to create a balance between social, economic, and environmental concerns. They work closely with water, waste, and energy management as well as vernacular standards to offer sustainable architectural solutions. Their project Sanctum of Harmony, is a tribute to ancestral practices of architecture and an initiative to promote a pragmatic approach on the premises of Sadanam Kathakali Academy in Palakkad, Kerala.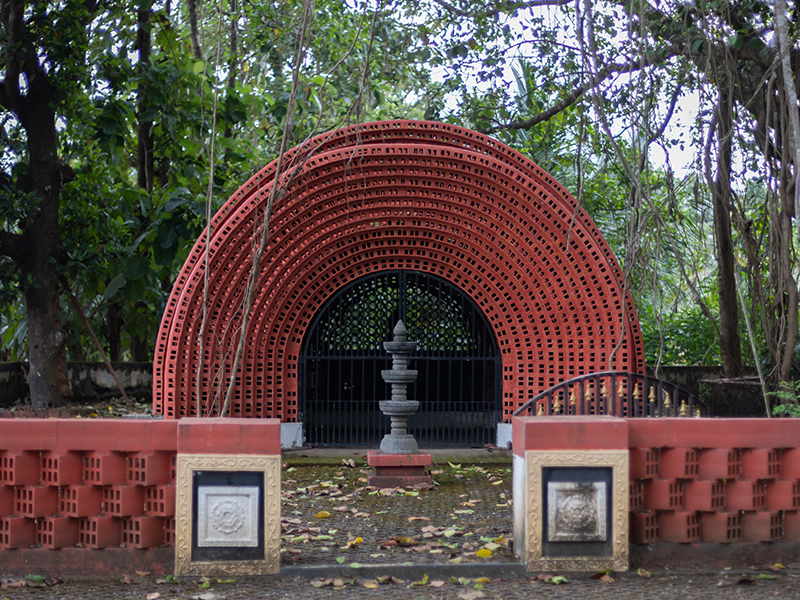 Situated under a banyan tree, the curves and ridges of the sanctum are a nod to the ornaments, costumes, and figures used in the Kathakali dance form. The structure is rooted in nature and serves as a gateway into the realm of arts and architecture. Using porous bricks known as 'hurudies,' or clay blocks and clay jallies, Archibode has ensured sustainability doesn't impact the aesthetics of the facade. By bringing together nature and art, the design invokes a renewed interest in sustainable architecture.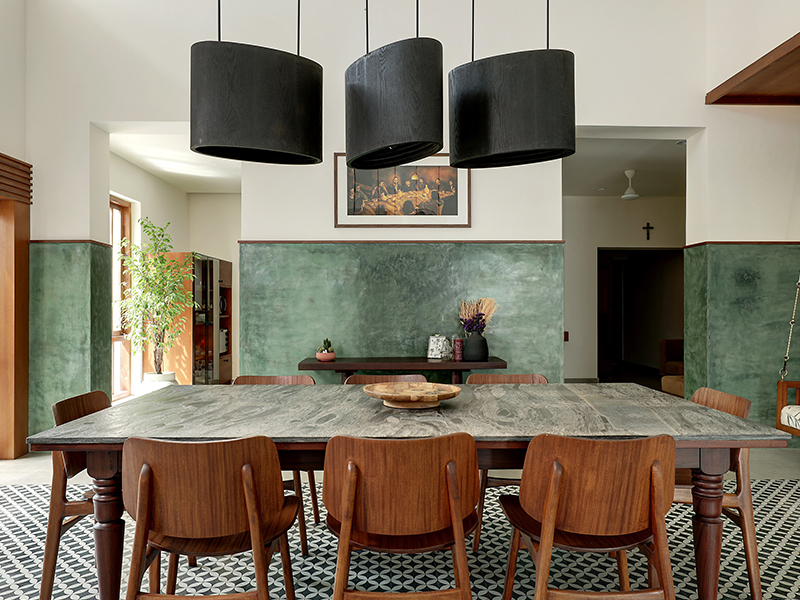 Winner in the Interior Design category: Oasis in Aluva by Studio Nirvana
In the monsoon of 2015, Avinash Joshy founded Studio Nirvana. The studio aims to create spaces that bring harmony and invoke a Zen-like atmosphere. The project Oasis was a grand undertaking that involved renovating a 40-year-old house in Aluva, Kochi, to unify its many parts and breathe life into the space.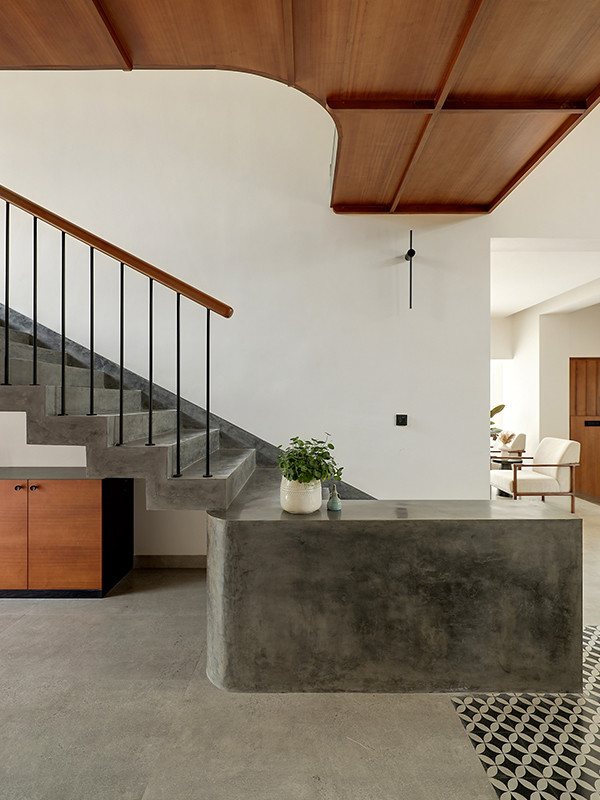 Using clean lines, minimalist furniture, and earthy colors, Studio Nirvana opened up the structure to allow for more natural light, fresh air, and serenity in the house. By pairing contemporary furniture pieces with traditional materials like wood and cement, Studio Nirvana retains the nostalgia and tranquility of an ancestral home.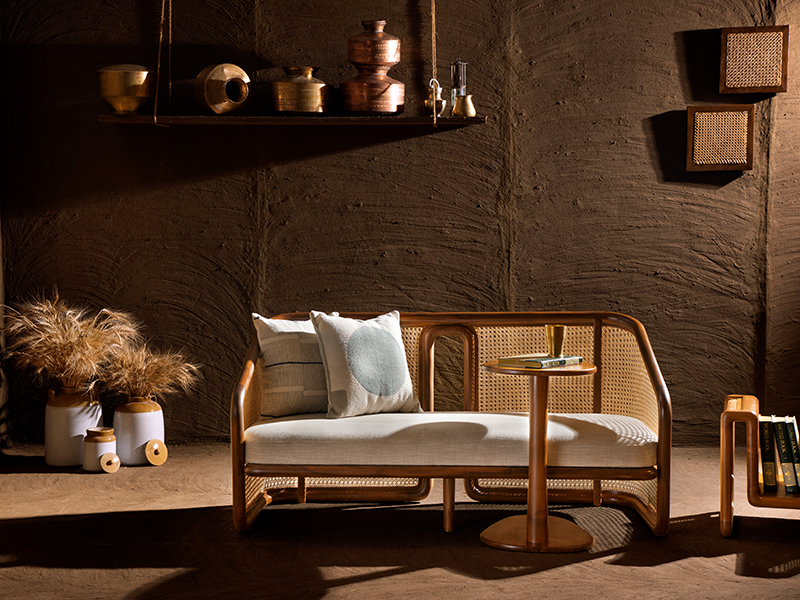 Winner in the Product Design Category: Bēsō
Bēsō is a multidisciplinary studio headed by Jenny Majumdar. The mission of the studio is to honor history, craftsmanship, and functionality. An alumnus of Savannah College of Art and Design with experience as a designer at HBA, Los Angeles, Majumdar's pieces express beauty through thoughtful design with Bēsō.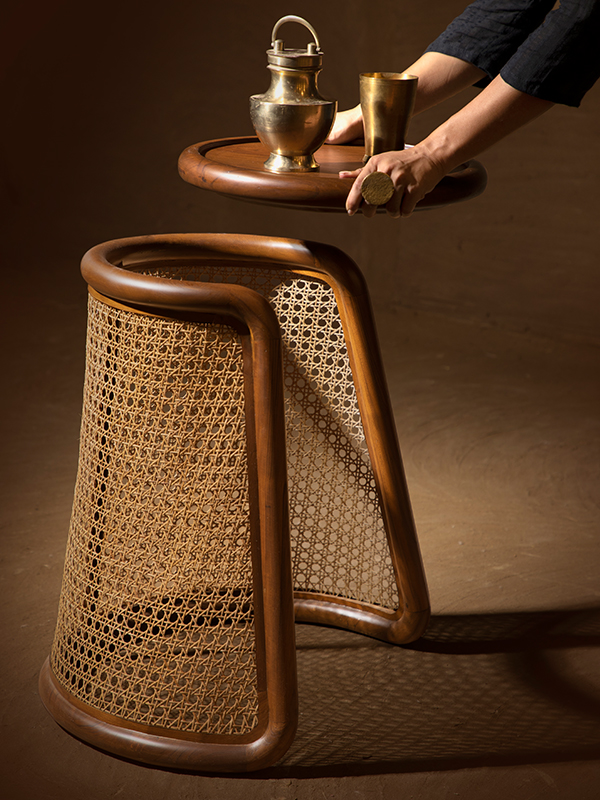 ​Majumdar's most recent sustainable furniture collection showcases innovative products created by artisans. This collection spotlights a growing concern over the loss of handmade products by local artisans and furthers the studio's value of functionality and timelessness. Majumdar's works take us back to an era of furniture that endured both time and trends.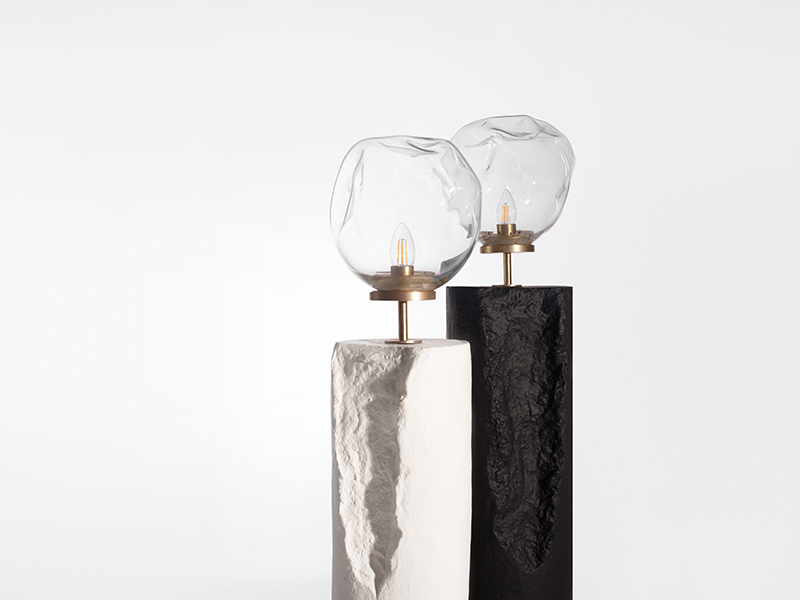 Winner in the Contemporary Craft Category: Vahe Ensemble
Founded by Vaishnavi Walvekar, Vahe is an 'ode to innovations of yesterday.' After completing her MFA in Industrial Design from San Francisco, Walvekar traveled to immerse herself in the world of craft in Jaipur, New Delhi, and Kashmir. Inspired, she created a series of works titled 'Ensemble.' Each of the 'ensemble' pieces highlights an aspect of paper pulp. Through four works titled: Pillar, Poly Tray, Crest, and Take Two, Walvekar creates work that is both sculptural and functional design.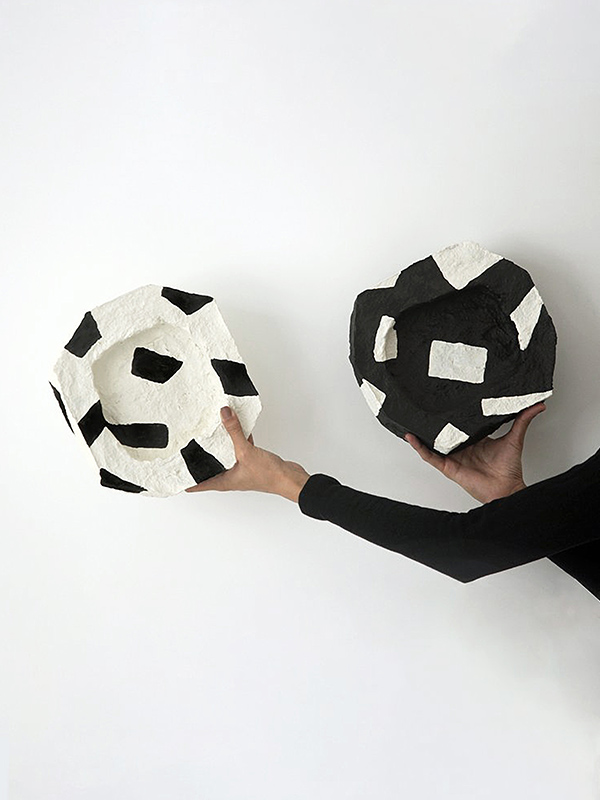 Infusing high-brow aesthetics with brutalist designs the pieces are a fusion of craft that meets luxury design. The first piece, 'Pillar,' is a duo of floor lamps made using paper pulp, glass, and metal and designed to highlight the texture and rawness of the design. Left un-lacquered brass eventually forms a patina and darkens the metal– a deliberate choice by the artist who has accounted for time and longevity in her pieces. The Poly Tray, in contrast, is a bold leap into the world of luxury decorative art.
We are optimistic about the future of architecture and design in India in the years to come. Our finalists are a reflection of a larger trend among contemporary designers and architects who are able to tackle social issues like the inclusion of local artisanal communities and crafts and make sustainable choices without compromising on style. There is also an impressive selection of versatile products and global designs pushing the boundaries of design today.
The DP Debut Awards are in partnership with Istituto Marangoni. Design Partners, AUX Home and White Domus; Gifting Partner, White Domus, Award Partner, Studio Aurawala; and Event Partner Totality Solutions.