Decoding The 'Anadol Effect': In Conversation With Refik Anadol
20

Aug

'23

7:00 pm

by

Urvi Kothari
Hypnotised by his swirling AI Landscapes, the world stands at the brink of innovation in art, design, and experiences. Turkish-American new media artist and designer Refik Anadol, a magician at work, mesmerises the world almost under a spell as we witness visualisation of large data sets – an aesthetic narration of the invisible world. What we call, 'The Anadol Effect' captures the extravagance, grandeur and cutting-edge technology that surpasses human creativity. From a backdrop at the Grammy Awards to taking over the MoMA as well as Casa Batlló, this quintessentially famous artist marks multiple breakthrough moments for the AI-driven world. In a candid conversation with Design Pataki, the legend and sensation Refik Anadol told us about some of his ongoing revelations as well as the way forward into this infinite future of AI aesthetics.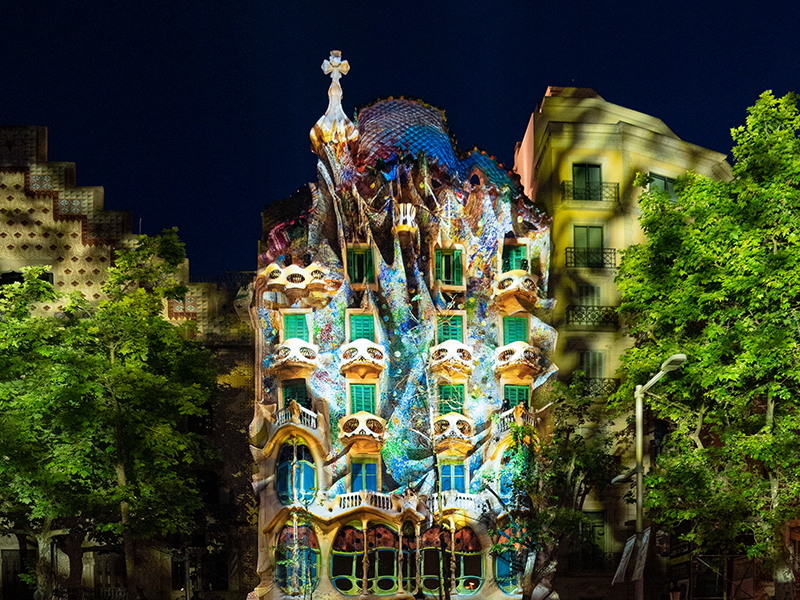 Design Pataki: Installations such as 'Unsupervised' or 'Machine Hallucinations' offer unique multi-sensorial experiences. What according to you can be some key sensorial takeaways post an immersion into your work?
Refik Anadol: Our main goal in creating immersive art experiences is to activate as many senses as possible and transport the audience to a simulated reality that would encourage them to step out of their worlds and familiar sensations. For example, when we created Machine Hallucinations: NYC, we wanted to create an alternative urban reality by making the invisible data of the city visible, but that's not the only goal we are after. Ideally, another sensorial takeaway would be to reflect on what can be done with vast amounts of data that is simultaneously beautiful and meaningful in the age of constant data production and its flow.
Also read: Shezad Dawood & Priya Ahluwalia's Eloquent Artistic Collaboration Wins Hearts At Brussels
Design Pataki: What has been the most hilarious comment or reaction you have heard so far from viewers on your installations at MoMA?
Refik Anadol: To be honest, I am truly humbled by the overwhelmingly positive feedback I have received from the MoMA installation. It is so well received that the exhibition has been extended four times. So, to me, the funniest thing was when a critic for the New York Times called the piece a 'screen saver'. I find it hilarious to think that 14 people working for almost a year on the world's most famous modern art collection and using the most cutting-edge machine learning algorithms could be reduced to and referred to as a giant screen saver. I don't think we would have received so many positive reactions if the piece was just that!
Design Pataki: Your recent installations including 'Nature Dreams' at Arken Museum of Modern Art as well as the latest NFT 'Winds of Yawanawa' concentrate on the magnificent phenomena of nature and its inherent beauty. By virtually preserving these data sets, are there more pressing issues you hope to address especially since climate change has become a crucial conversation in today's day and age?
Refik Anadol: Yes, the central motivating force in our nature-themed works is the hope of preserving nature. Compiling these data sets and presenting the outcomes virtually and physically as artworks, not only raise tangible funds for meaningful causes but also make the audience ponder the question: what if one day we are only left with the digital representations of these phenomenally beautiful and sublime places and ecosystems? By training our algorithms with focused data sets over the course of weeks and often months, we would like to address the possibility of open-source, ever-growing AI models that would benefit scientists and researchers worldwide.
Also read: Sajan Mani On The Politics Of Body And Its Implication In Public Spaces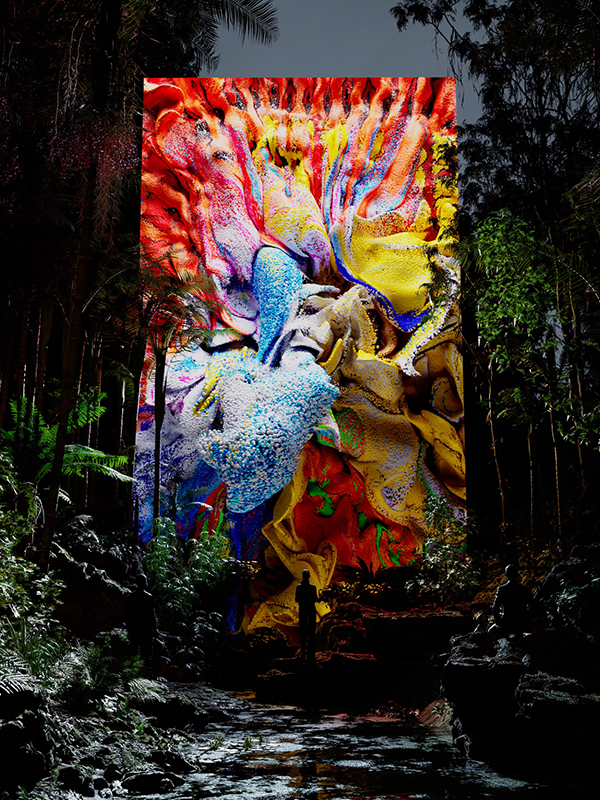 Design Pataki: Is there a neuroscience data set that you hope to work with someday? What data sets are you currently working on that we will likely experience in the near future?
Refik Anadol: For a previous project 'Melting Memories', we worked with the advanced technology tools provided by the Neuroscape laboratory at the University of California, San Francisco. We gathered data on the neural mechanisms of cognitive control from an EEG (electroencephalogram) that measured changes in brain wave activity and provided evidence of how the brain functioned over time. During my solo exhibition at Jeffrey Deitch Gallery, in Los Angeles last winter, I revealed another series of data paintings based on neuroscience data: 'Neural Paintings'.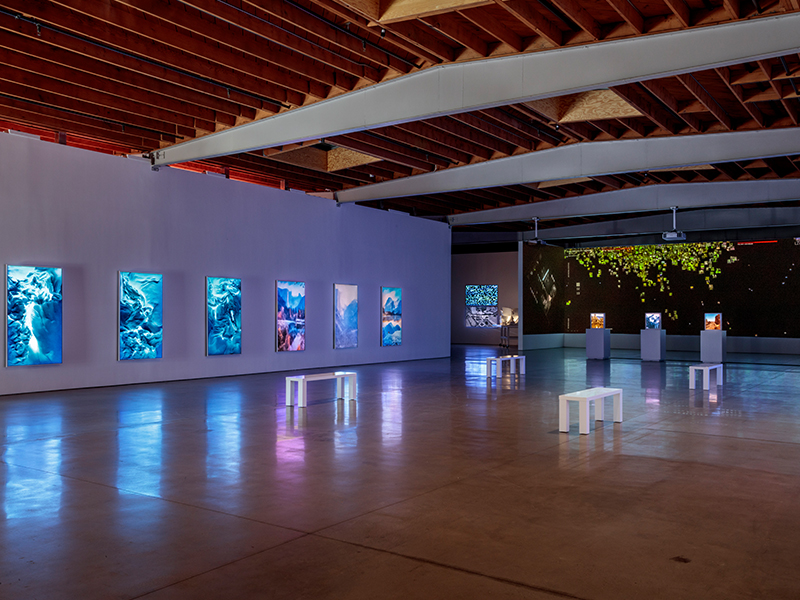 Building a bridge between bioinformatics and aesthetics, Neural Paintings was based on a data set collected with EEG DSI-VR300 Research-Grade Sensing Device for brain-computer interface. As the device measures activity from the visual cortex of the brain, we obtain a growing dataset that reflects in-depth information about excitement and focus data collected from individuals in given time frames. In the future, we would like to collaborate with institutions that are working on similar projects of quantifying emotional states with the help of the most recent neuroscience technologies and creating real-time feedback mechanisms to enhance the experience of the artwork.
Design Pataki: With technological innovation and AI upgradation, do you see new methods of gathering data in the foreseeable future that will affect your artistic methodology?
Refik Anadol: The current hype around generative AI models such as text-image generators and natural language chatbots made us put more emphasis on ethical data collection methods. Generative AI provides us the possibility to train algorithms with any image, sound, or even scent data. A big challenge of using generative AI in art is how to provide the models with original, authentic, and ethically sourced data. For example, for our most recent research – Glacier Dreams – we decided not to use already trained models. Instead, we started to collect our own images, sounds, and climate data. By travelling to our first destination, Iceland, we were able to capture the beginning of our own narrative of glaciers.
Design Pataki: What inspired you from Mumbai city that transpired into your latest installation 'Mumbai Dreams' displayed at the NMACC facade?
Refik Anadol: Mumbai is one of those amazing, bustling, multilayered and complicated world cities that has many alternative stories unfolding at every corner. Thinking about all those stories as constituting the collective history of the city is incomprehensible, but I thought we could perhaps create an alternative 'data narrative' that would reveal that there are invisible channels of networks and meanings in the city that cannot be fleshed out just by looking at data – they needed to be felt. And that was my main inspiration.
Also read: Come "Run As Slow As You Can" At This Hyper-Immersive TOILETPAPER Exhibit In Mumbai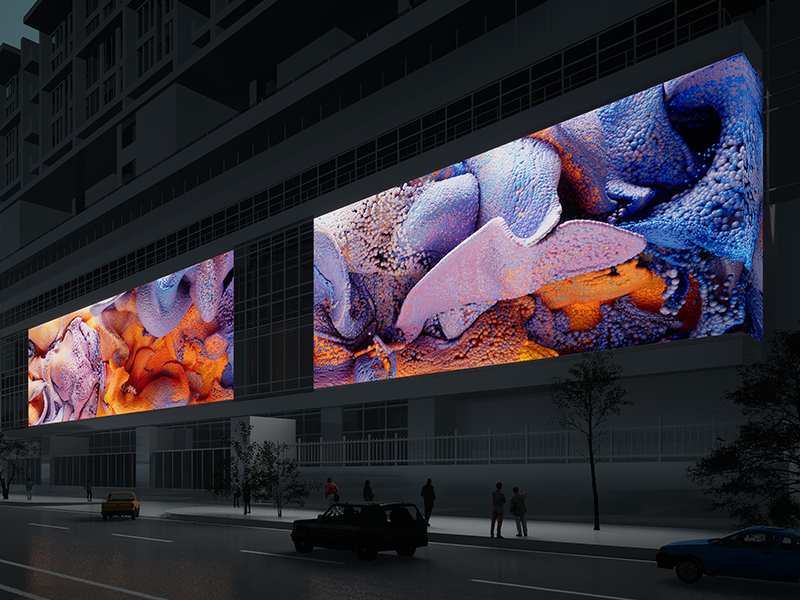 Design Pataki: After pioneering the terms AI Data Paintings and AI Data Sculptures, what's the next breakthrough that we are likely to witness in this space of AI Aesthetics?
Refik Anadol: We are currently working on a book project that will showcase most of our decade-long research on Machine Hallucinations. But the next big step is DATALAND, our dream museum in Los Angeles. We will be sharing the exciting details of this project in the next few months.
Also read: Coachella Witnesses A Blend Of Robotic And Mythic With Sri-Lankan Born Artist Kumkum Fernando's Sculptures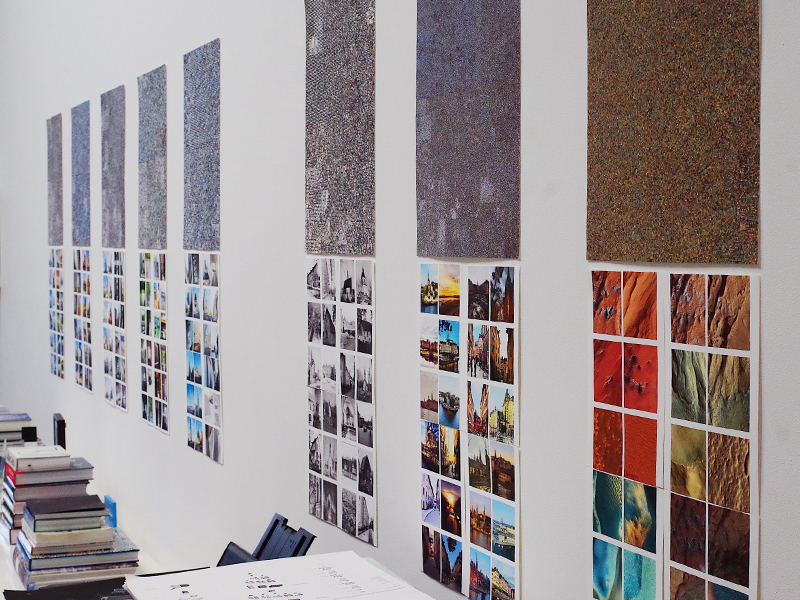 Refik Anadol's art leaves behind some interesting thoughts to ponder upon. From adopting the constantly evolving technology to commenting on rather pressing socio-environmental issues and neuroscience, Anadol's dynamic art has the potential to connect with the heart. While we are in real-time immersing in his orchestra of sensorial experiences, the world awaits Anadol's take on the metaverse with his DATALAND.
Allow yourselves to immerse into this galaxy of imagination and experience the ultimate 'Anadol Effect'. Click here to check out his latest projects across the globe!