Achieving A Balance Between Art And Functionality Through Statement Furniture – With Studio Aurawala
1

Dec

'22

1:05 pm

by

Sneha Shah
Bringing an edgy and versatile flair into modern furniture pieces, Studio Aurawala showcases a distinctive personality in terms of both, the composition of structures and experimentation on materials. The passionate studio innovates and redesigns products used daily within spaces, with contemporary interpretations aiming to elevate your lifestyle. Truly believing in the #vocalforlocal ethos, the brand encompasses well-experienced and highly skilled native artisans; right from conceptualising to designing, the casting, machining and finishing of the products is done in-house in the Mumbai workshop.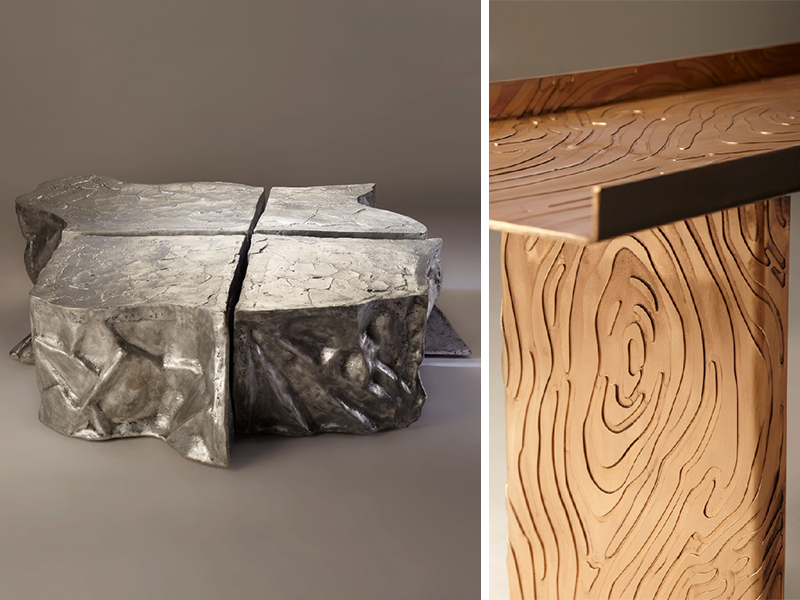 Geometric forms, tactile surfaces, and inventive details are the studio's trademark, offering a fresh take on furniture design. "Inspiration comes from the things surrounding us. Be it the flora-fauna, where we have mimicked the shape of the leaf and tree branches to the anatomy of the animals in our furniture designs. Incorporating natural phenomena like Aurora (northern lights), and cracks appearing in the glaciers are some of the things which excite us," says Anil Jain, Founder, of Studio Aurawala. "Our artistic products are built with usability in mind so each of our products is functional just like any other furniture items found in the market."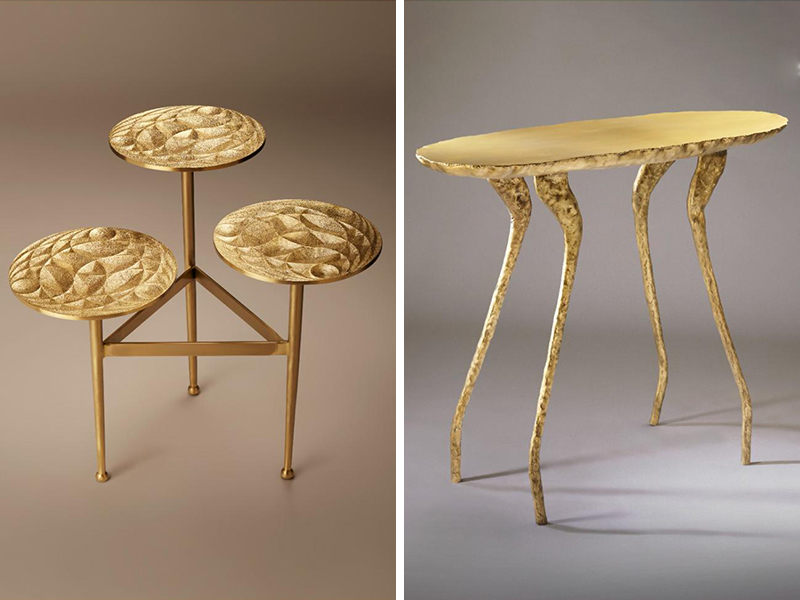 Carrying out metallic creativity in graceful sculptural forms, Studio Aurawala specialises in making furniture using the casting process with brass, bronze and aluminium being the primary raw materials. With a diverse range of collections by contrasting raw with refined, blending colour, sophistication and spontaneity, the brand aims to take contemporary furniture design a notch higher.

However, bringing a touch of the unexpected brings with it a set of challenges; talking about the pros and cons of various metals, Jain explains, "Brass is more challenging than aluminium! Casting brass pieces is a challenge because while casting, it cools off quickly limiting its size. Also, brass is denser than aluminium, its weight is almost three times that of aluminium, so we have to try to make it as thin as possible to reduce the weight of the products".
We've rounded up an eclectic mix of inspiration that Studio Aurawala has to offer, that will lend an air of sophistication and personality to all kinds of spaces –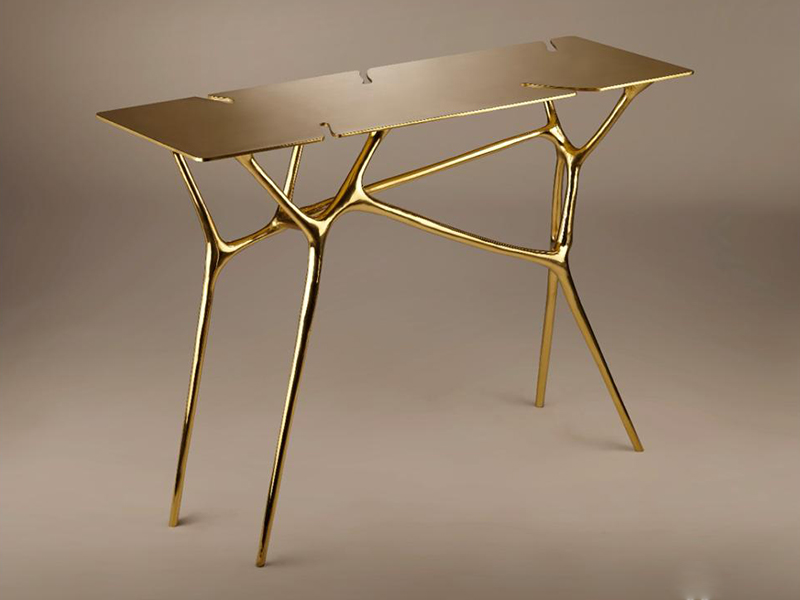 #1 Tree Branch Console Table
Mimicking the interconnected branches of a tree in solid brass, the 35 kg console is a result of using the best-skilled artisans in their field. This stunning piece stands out in terms of decor for its design and shine.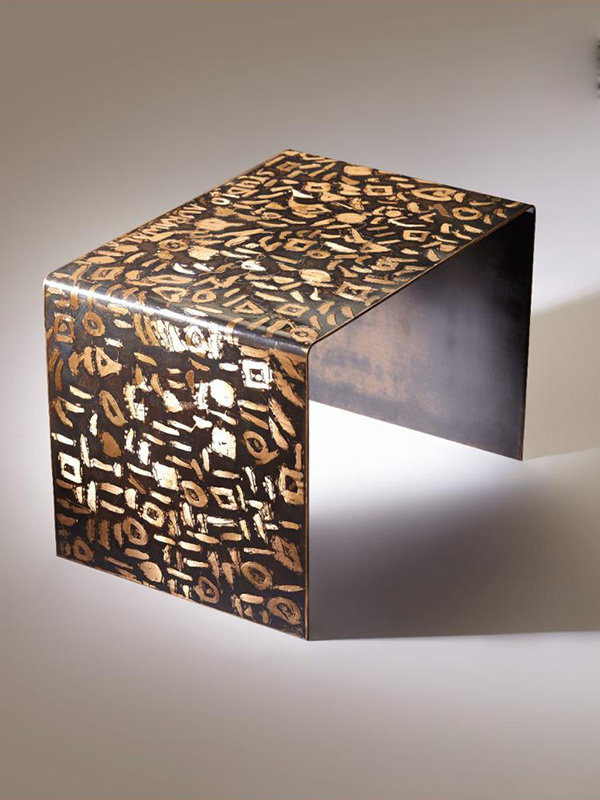 #2 Scripture Table
Epitomising handwork, the minute engraving on the table is a clever combination of malleability, texture and intricate details. The black antique patina on the copper further accentuates the engraved patterns.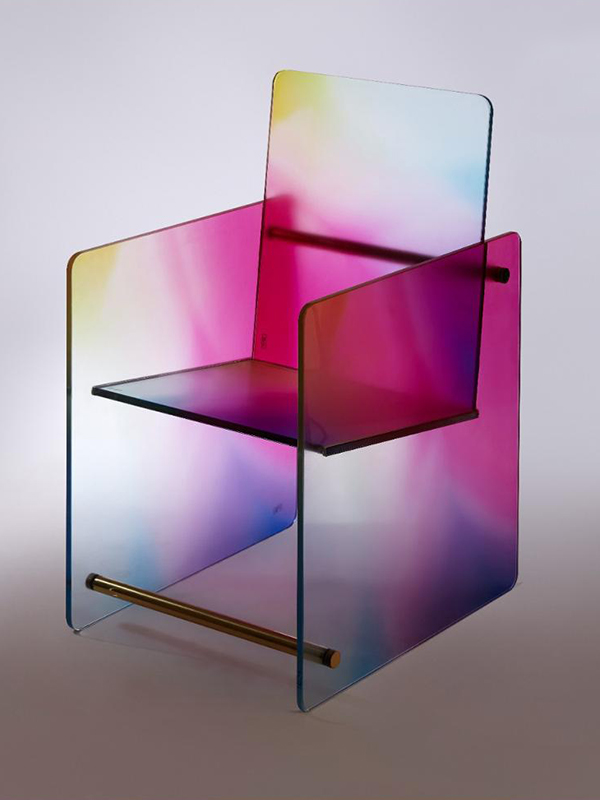 #3 Aurora Glass Chair
The idea behind this chair comes from Aurora, which is a spectacular natural light phenomenon occurring in the sky comprising different shapes with varying colours. Made entirely out of glass and supported by brass rods, the structure is sturdy enough to take an adult's weight. It's an art collector's dream chair!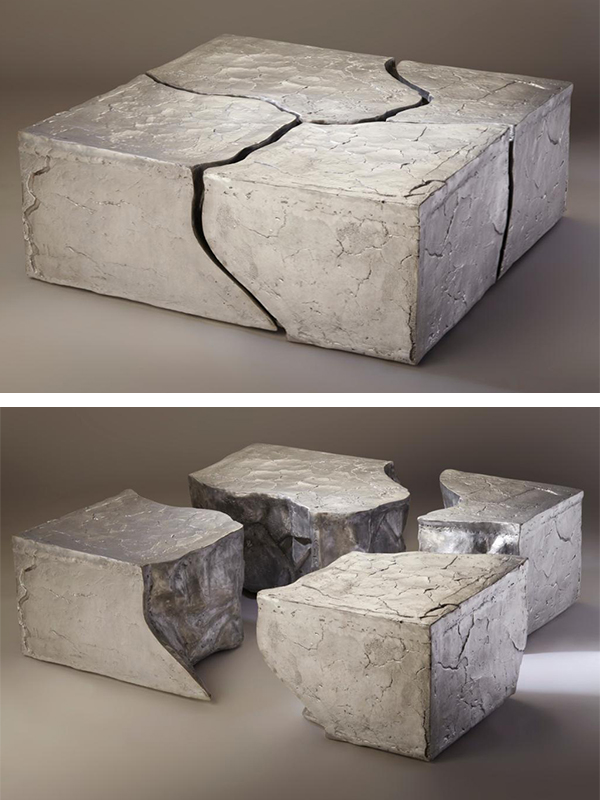 #4 Crevasse Coffee Table
The design of the table takes inspiration from the crevasses in the thousand year old glaciers that imitates the natural cracks with perfect interlinking curved surfaces. Cast in aluminium, the table symbolises the studio's design capabilities and craftsmanship. You can join them together as a singular coffee table or even use them as independent pieces.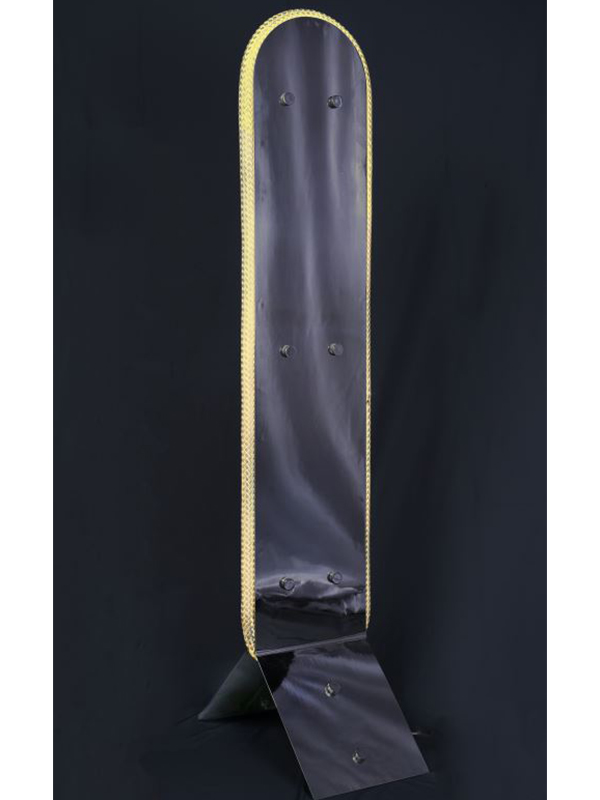 #5 Column Floor Lamp
The first product from their lighting series is this tall structure in mirror-finish steel which can act both as a light source and a decorative object. The highlight of the lamp is the design of the light rope! The complex pattern on the light rope is handmade by interlacing threads of nylon using specialised looms. This Japanese art form is called Kumihimo.

Studio Aurawala's craft-intensive collections explore aesthetics from an unexpected vantage point while fostering a modish interpretation of nature. The brand continues to collaborate with interior designers, architects and art collectors that share its design sensibilities and eye for detail. "Easy is boring! Our future plans are to make products even more complex in design. We want to raise the bar higher with every product we design. Similar to designers like Ashiesh Shah, Klove Studio, we want to take our products to an international audience highlighting our artisans' capability", concludes Jain.
Also Read: Sourcing Secrets With Hyderabad-Based Architect Sona Reddy