​​Six Senses Vana Enraptures Wellness Seekers By The Healing Powers Of Nature
26

Jul

'23

11:47 am

by

Satarupa Datta
In the little outskirts of Dehradun, bounded by the Himalayas to the north, a dense sal forest naturally walls Six Senses Vana — an all-inclusive wellness retreat. The only sound you pick is that of birdsongs, the fluttering of butterflies, and the twitter of monkeys. Taking momentary refuge from urban life, the city-weary comes to luxuriate in the healing powers of nature on mind, body, and soul. Conceived by Veer Singh, oriented towards a lifestyle more in sync with nature, he aims to show that luxury, true sustainability, and well-being can go hand in hand. Natural healing therapies, yoga, ayurveda, and farm-to-table dining make believe the therapeutic offerings of mother nature. Furthermore, living in harmony with nature has been an active part of Vana's design concept, sending out a soul-filling experience that is waiting for you to explore.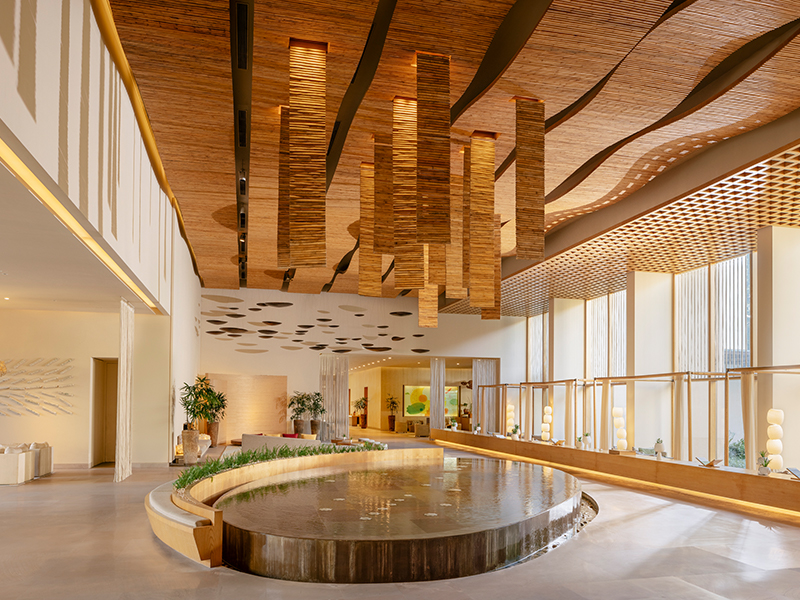 Crafting and conceptualising the space
Esteva – i -Esteva Arquitectura, a boutique design studio in Spain in alliance with Veer Singh, envisioned the 21-acre Six Senses Vana by taking sustainable design at the foreground. By incorporating native wood and natural stones, such as Dholpur Sandstone, Khareda Stone, Crema Marfil Marble, and Granite, the architecture goes on to highlight the beauty and power of the landscape in absorbing it as a material palette. Once indoors, the flush of neutral and earthy palette seamlessly infuses with the minimalist-designed space. Clean lines, unclutter, monochromatic, and simplicity best describe the stunning minimalist interiors that are complemented by Sirj Saxena, artworks.
Also Read: 4 Luxurious Bhutanese Mountain Retreats In The Lap Of Nature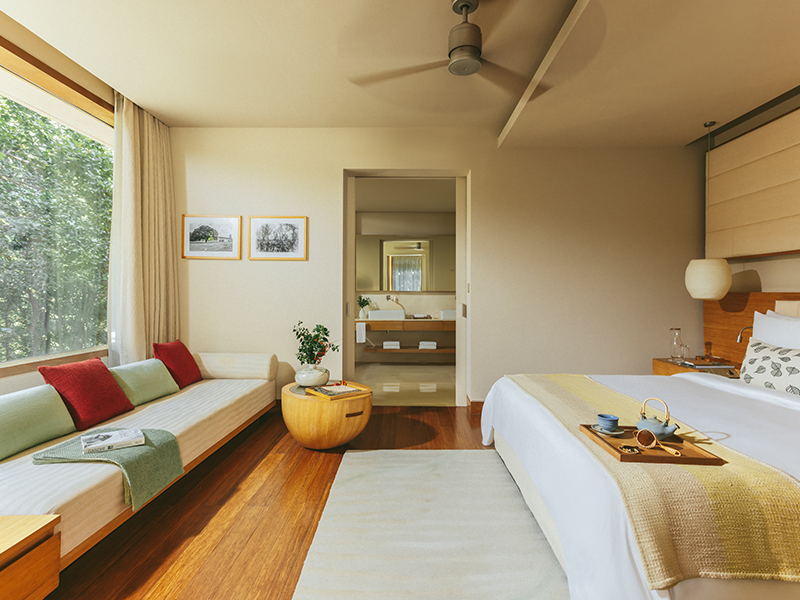 Combining creative nous with careful landscaping, PLandscape, a Bangkok-based landscape company achieved a look of an informal landscape dotted with native vegetation to resemble the adjoining forest. Every detail has been carefully considered such as a soft neutral colour palette that flows through everything, from the flooring to the tableware.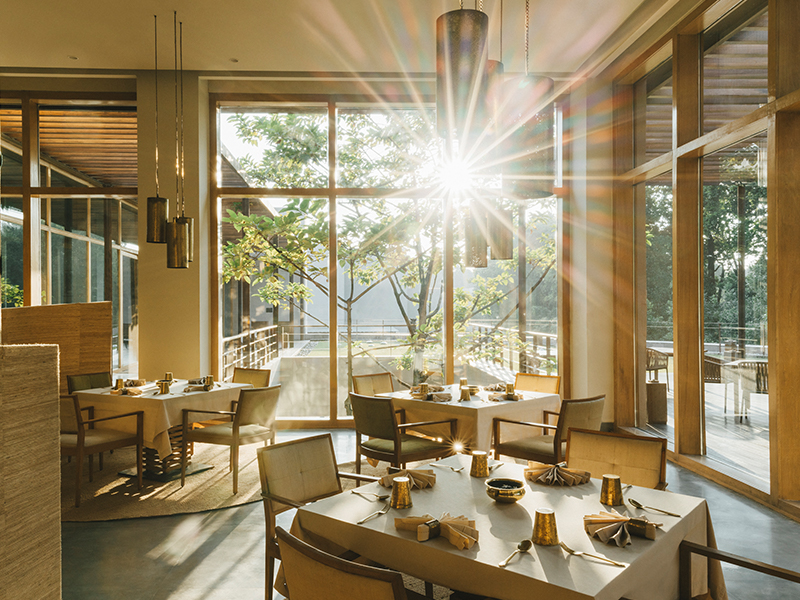 Six Senses Vana's design philosophy rests on the use of contemporary shapes, and natural and sustainable materials including bamboo flooring and FSC-certified wood. The generous use of space scaling into larger balconies, terraces, and wall-to-ceiling windows fully maximise the connection to the outdoors.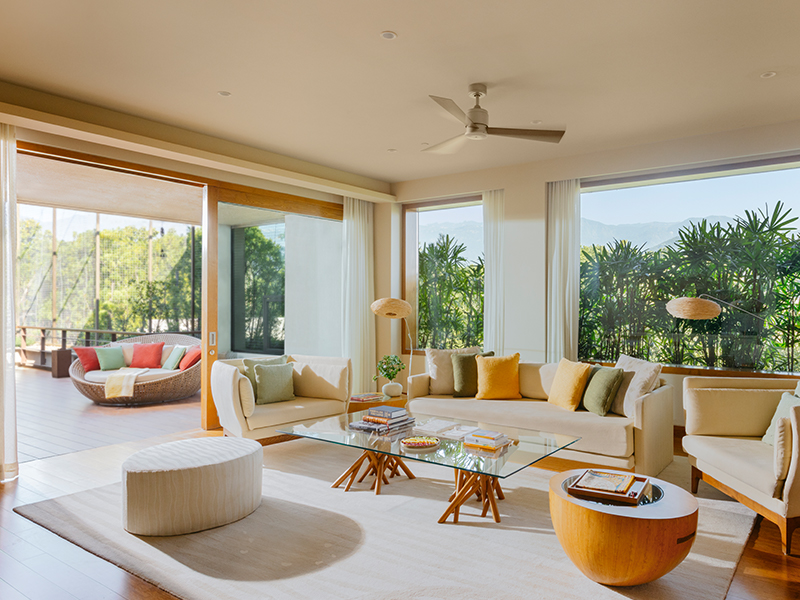 The tranquil villas and suites
Picture closing your eyes and facing the wind on the room's balcony as a warm gentle breeze eases you to sleep. The 66 rooms and 16 suites offer a soothing and inviting space dripping in a neutral colour palette that evokes a sense of harmony. Each room features a bed, walk-in closet, walk-in shower, a bathtub, a cozy nook for the writing table, and a balcony overlooking the garden or the forest. One of the best picks is the Esteva Suite, spread across 1,560 sq. ft. which includes a spacious living room with a dining table, a powder room, a fireplace, and a private terrace that extends the view into the woods. The Boddhi suite seamlessly combines elegance and comfort integrating a spacious living room, separate dining and lounge area, two private balconies plus an ensuite meditation room like no other. Paintings of the Medicine Buddha evoking good health grace the walls.
The interiors highlight the design philosophy of the architectural firm featuring clean lines, minimalist modern décor, and a muted colour palette that oozes comfort and calm while taking in the surrounding beauty.
Also read: 3 Uber Luxe Cruises To Explore South Asia's Most Captivating Diving Spots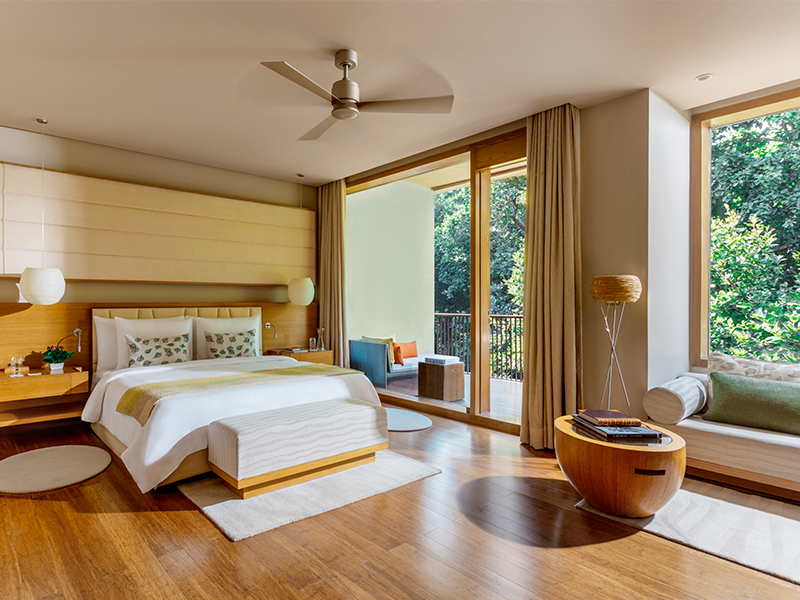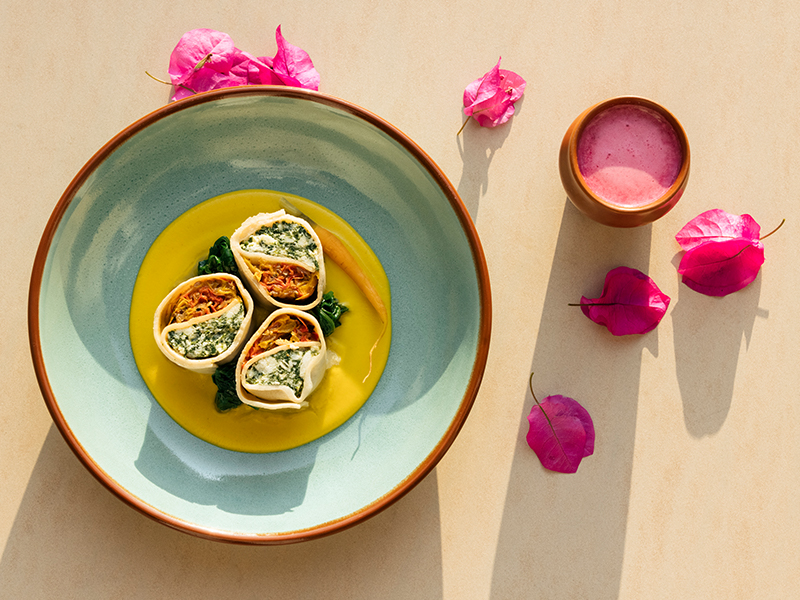 The holistic food platters
If you think wellness cuisine to be uninviting, zero on flavors just high on nutrition, then think again. Relish clean eating at Six Senses Vana's Salana which serves contemporary wellness cuisine. Each recipe comprises superfoods, nutrition, and seasonal local produce that are cooked to perfection to enhance the flavors.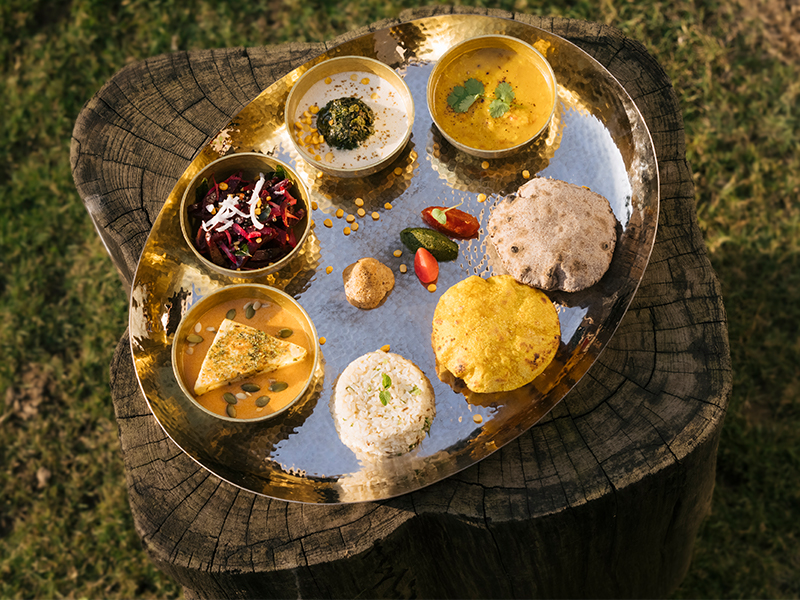 For a multi-sensorial experience step into Anayu, dishing out Indian-inspired meals. At Anayu, menus are divided into Ayurveda doshas. Best even consult the in-house expert who guides your meals suited for balancing your doshas. A separate menu caters to vegetarians and vegans. The thoughtfully crafted menus fall under 'Eat with Six Senses' guiding principles that focus on local ingredients and sustainable food sourcing. It has an in-house organic garden where most vegetables, fresh herbs, and fruit are grown. The rest comes from local farmers. Tea lovers would love to indulge in the exotic tea blends inspired by ancient home brews as a morning cuppa or a nightcap post-therapy.
The Alchemy bar is a one-of-a-kind wellness lab blending body wraps, scrubs, and masks from exotic herbs, salts and fruits, and essential oils known for deep nourishment to our bodies. Beauty shoppers wouldn't miss Archemy's slew of powerful, effective beauty regimes to carry back home.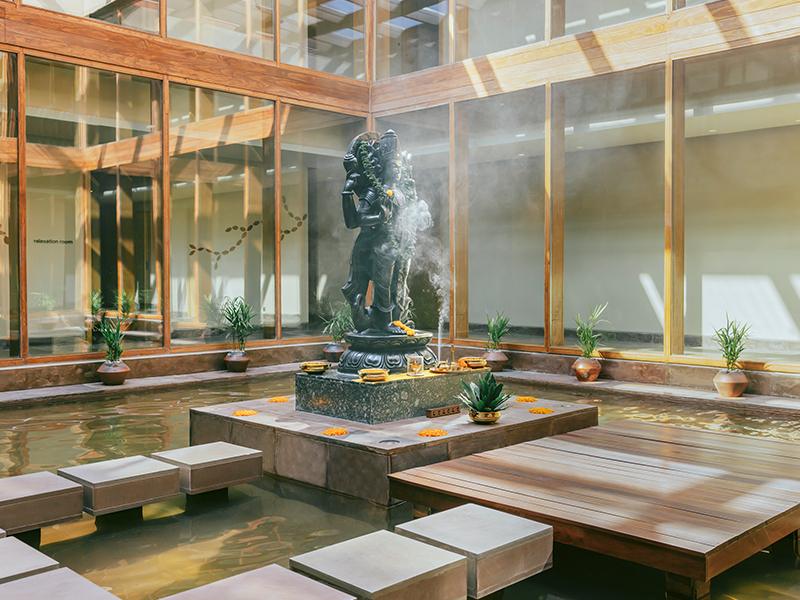 Wellness and healing to the core
India being the ancient home for healing therapies and Ayurveda, there is no denying that wellness tourism is here to stay. The travellers who come are a mixed bunch— they are burnt-out creatives, over-stressed C-suites, and soul-searching millennials. Here time drifts by the whirl of routine treatments — yoga nidra, holistic massages, and sleep wellness programs. Additional therapies including ayurveda, yoga, Tibetan Medicine, and natural healing therapies detox you further from deep emotions. Sleep and health are inextricably connected and Six Senses Vana's wellness programs ranging from five to 21 nights, combine a science-backed approach with ayurveda to combat sleep disruptions. The wellness resort prides itself on its 21 days panchakarma program that's effective and aesthetically pleasing.
Also read: 3 Eco-Friendly Retreats In India That Redefine Sustainable Luxury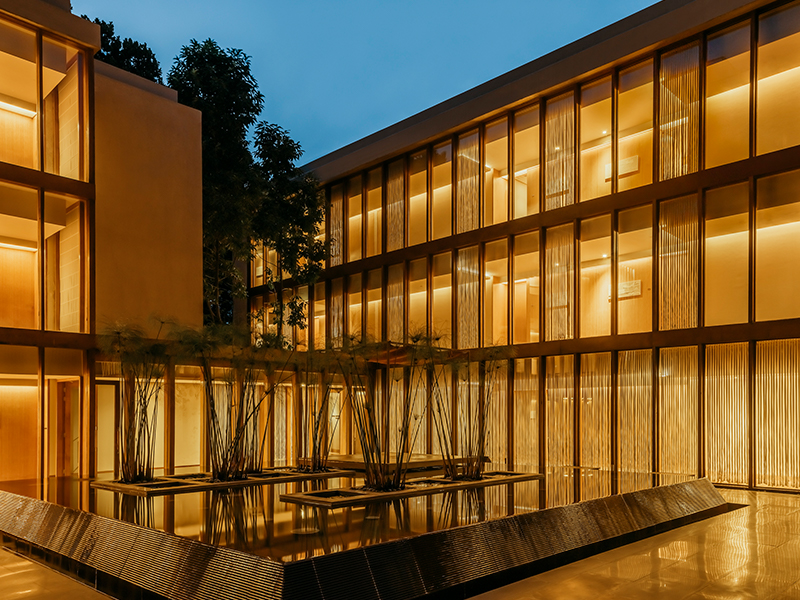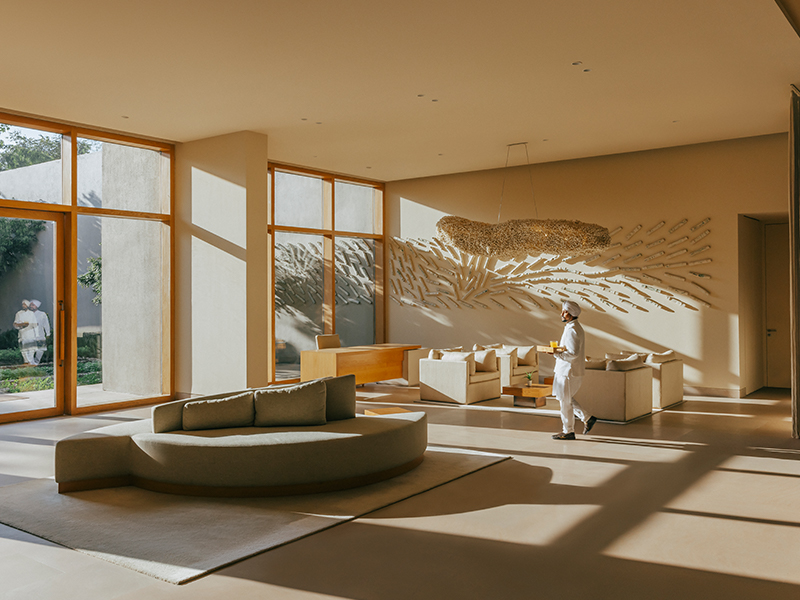 The culmination of calm and comfort
Six Senses Vana is a place where luxury, comfort, and natural beauty harmoniously converge. With its careful selection of materials, design layout, and attention to landscaping that combines warm spatiality, and a strong connection with the natural environment, sustainability has been at the forefront of its design philosophy. After embarking on the healing journey that includes Six Senses trademark biohacking fitness to the ancient Tibetan Kunye massage you know wellness here takes a different meaning. With all said and done, Six Senses Vana is the first place you should look the next time you're craving a restorative escape.
Also read: 3 State-Of-The-Art Wellness Retreats Designed To Guarantee Rejuvenation, Rest, And Relaxation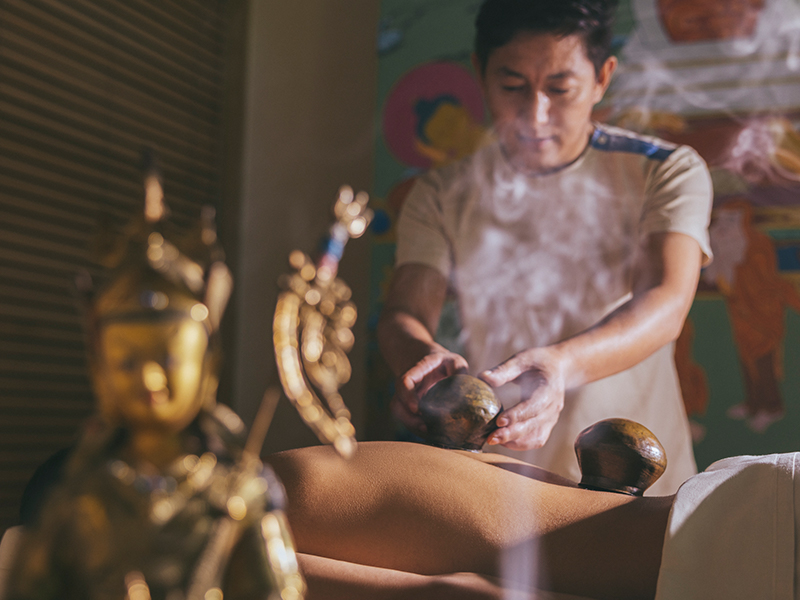 #DP Loves – Takeaways from the stay
The thoughtful phone detox restricts the patrons from using the phone in the common areas.
Under the supervision of Dr. Dimple, one can barely feel the needles in the acupuncture treatment. It's hands down the winner!
However, the Tibetan treatments are unique and also a must-try.
For sports lovers, Vana provides badminton, tennis, and basketball court within the resort. In fact, the resort also works with biohacking fitness technology for its patrons which is surrounded by a library.
Other activities such as talks and workshops also keep the patrons occupied throughout the day. One can begin their day with a workout session in the gym, followed by beginner and intermediate yoga lessons or Apothecary sessions.
A very gripping feature for the patrons is the temperature-controlled pools. So one doesn't have to think twice before taking the plunge.
For nature lovers, there is hiking and trekking taking them to the Jaberkhet Nature Reserve where one can witness a myriad of rare birds.
Well, do not miss taking a stroll down Rajpur Road to soak in the local life. The road is oozing with quaint coffee shops overlooking the misty mountains.
Lastly, one can take a piece of tranquil land back with them through the traditional Indian molli. The thread tied around the wrist as a sign of blessing looks like a beautiful piece of art wrapped in positive energy and much love.