The Global Indian Edit: 3 Designers Who Have Made Their Mark In London
15

May

'23

12:40 pm

by

Beverly Pereira
London has for decades been dense with design inspiration and innovation. Whether it's music, art, fashion or design, the city is a hotbed of creativity and talent. Everything is monumental in the capital city, from its design festivals to art shows and its historical structures to modern marvels. Historically, London's ethnically diverse population has drawn many from all corners of the world. Its multiculturalism is also what contributes to a thriving creative industry. In London, architects and designers bear testimony to their Indian heritage with cultures, lived experiences and memory often informing their process and practice. For the second piece in this series, we take a deep-dive into the minds of three remarkably accomplished London-based Indian diaspora designers—Somya Singh, Gurmeet Sian and Charu Gandhi—to understand the bond between geographies, global sensibilities and ties to their homeland.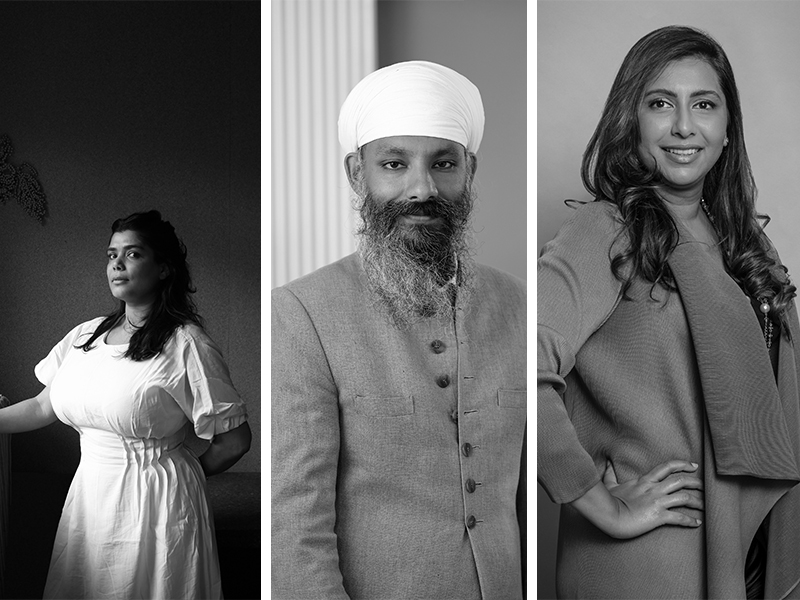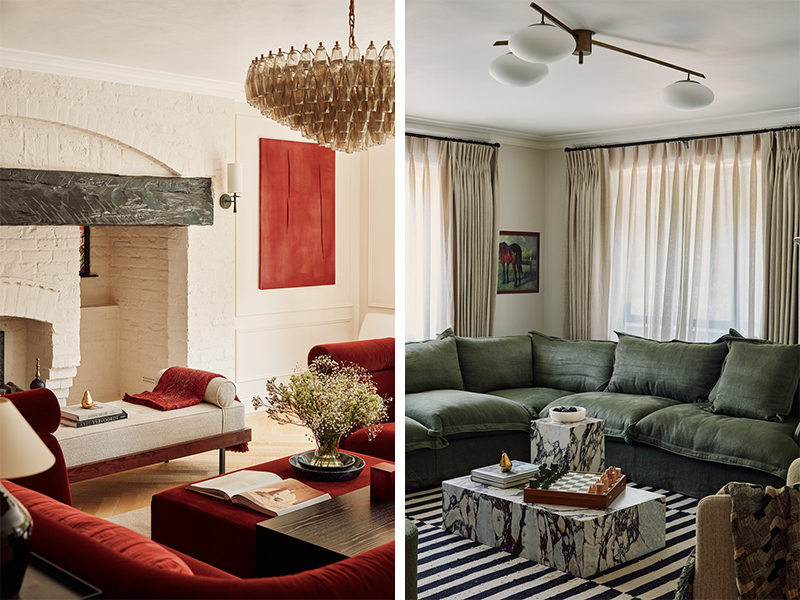 #1 Somya Singh, Co-founder, To&From
Interior designer Somya Singh's connection to India runs deep. Born in Patna, the co-founder of the London-based multidisciplinary design studio studied and has travelled extensively in Rajasthan. Her design journey began at the University of Arts, London. Then, she graduated with an interior design degree at the Glasgow School of Arts, moved to London and went on to work with StudioMica, Anouska Hempel Design and Echlin London.
"Living in the UK, I felt a strong urge to share the rich cultural heritage of India. I wanted to create something that would reflect the fusion of East and West and that people could touch and feel," says Singh, who teamed up with Dutch product and exhibition designer Bob de Graaf to launch To&From in 2015. Bringing a fusion of Indian and Dutch heritage to interior design, To&From has worked with global names like Thomas Goode, Tate Modern and Ilse Crawford.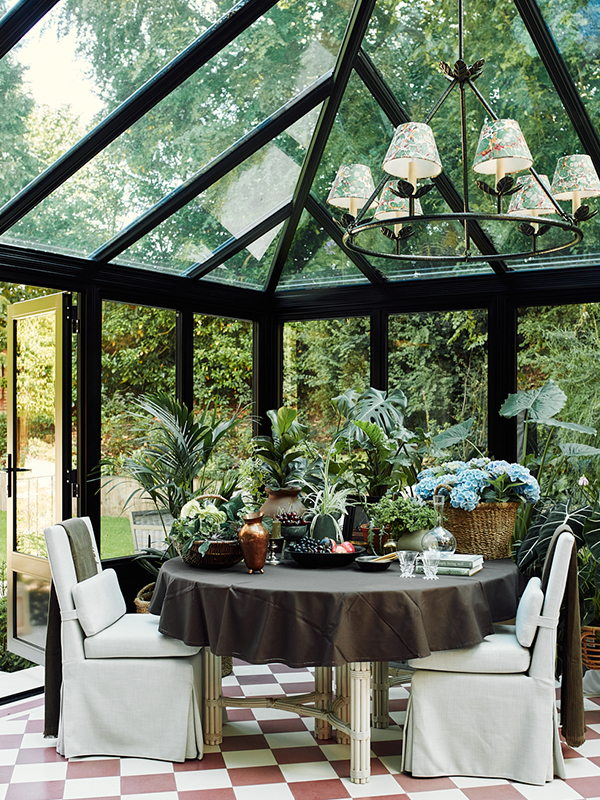 To refurbish an old 8,500 sq-ft home in Hertfordshire, they looked to its history and green spaces to bring architectural detail and character into play. The five-bedroom home was uplifted with greens, reds, grays and champagne tones, and natural light was enhanced to offset the low ceiling height.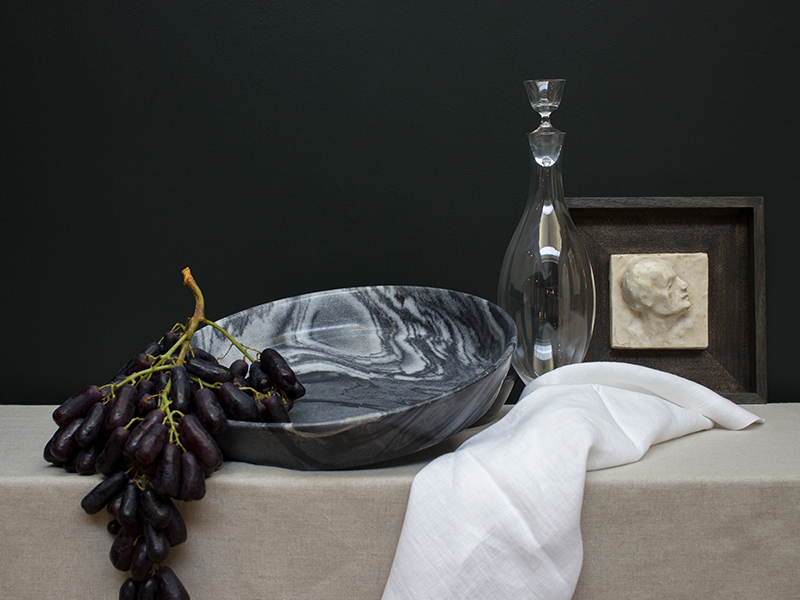 To&From also crafts products that are timeless, human-centered and sustainable. The first collection featured 23 unique marble pieces inspired by traditional Indian homeware like the thali. Working with artisans on the outskirts of Jaipur, the duo crafted these functional, minimal pieces using nine stones from Northern India like rainbow sandstone, black marble and black limestone.
"To this day, Indian design is an integral part of my life. I start each day by drinking water from our copper jug crafted in Moradabad, and wrap myself in the warmth of quilted block-printed gowns from Jaipur. The classic objects of India are designed with such thought, practicality and simple elegance," says Singh.
#2 Gurmeet Sian, Founder, Office Sian Architecture + Design
Architect Gurmeet Sian was born in the little English town of Taplow and raised in Maidenhead. Born to parents who had migrated to England from Kenya and India, he was raised in a devout Sikh family for whom faith allowed for a deep connection to those places they had left behind. His practice Office Sian in East London is guided by the simple premise of crafting spaces that don't necessarily showcase a design style, but explore the site and client's initial intentions through good design. From private homes and developer projects in the UK and beyond, to their work with charity organizations in and around London, Sian's award-winning RIBA Chartered architecture and design studio maintains that every commission, be it any size or scale, can be made beautiful, exceptional and interesting.
"I'm always aware of how my background has shaped how I think and approach design challenges. I'm fortunate to have been exposed to a diverse set of environments as a child and young adult, and continue to seek those places to draw inspiration from. Memory has a huge part to play in the creation of public spaces, with strong communal activity," says the architect who had first visited India on a solo trip as a 20-year-old.
Driven by a process that draws from a limited palette of colour and material to produce low-energy design, Office Sian crafts spaces in which clients can see the best of themselves. For the refurbishment of a period home in a conservation area in Hackney, Sian used deep colours and natural materials to sensitively retain the character of the Middleton Road home. A new extension brought in additional space, aside from linking the kitchen and dining area to the garden sitting at a higher level. The strategic placement of windows and roof lights beautifully frame snatches of the garden and sky.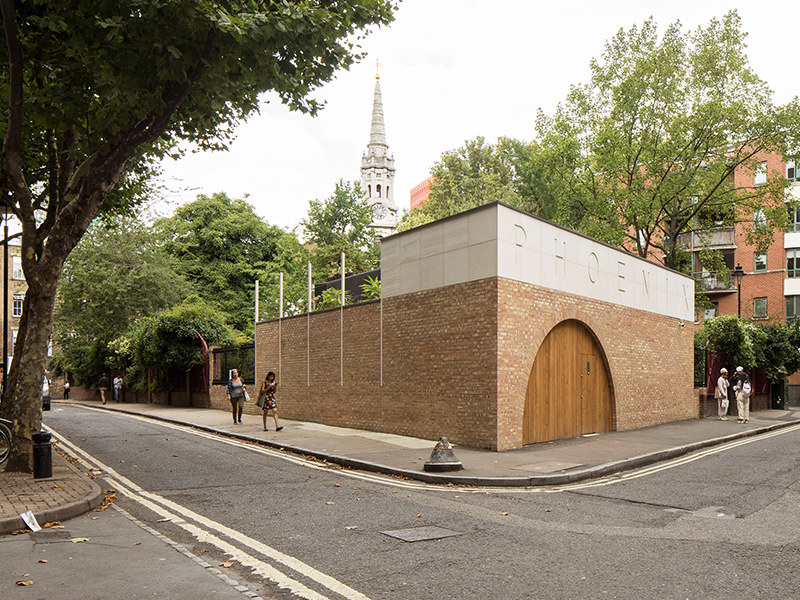 Sian, a Mayor's Design Advocate, attributes his approach to the design of community and civic buildings to the introduction to community events at a young age. His work for the multiple award-winning Phoenix Garden Community Building is commendable. "I'm particularly proud to say that we are still involved in organizing community events at the venue in conjunction with the charity," says Sian whose strong ties to his Indian heritage led him to learn Indian classical vocal and instrumentals from the age of 7-18. "I draw inspiration less from the repertoire, but more from the unique way that Indian classical music is conceived; as a way to create a mood, or environment or culture," says Sian, whose studio organized an Indian classical music recital to inaugurate the centre.
Also Read : New In London : Prada's Charming New Caffè, Housed In Harrods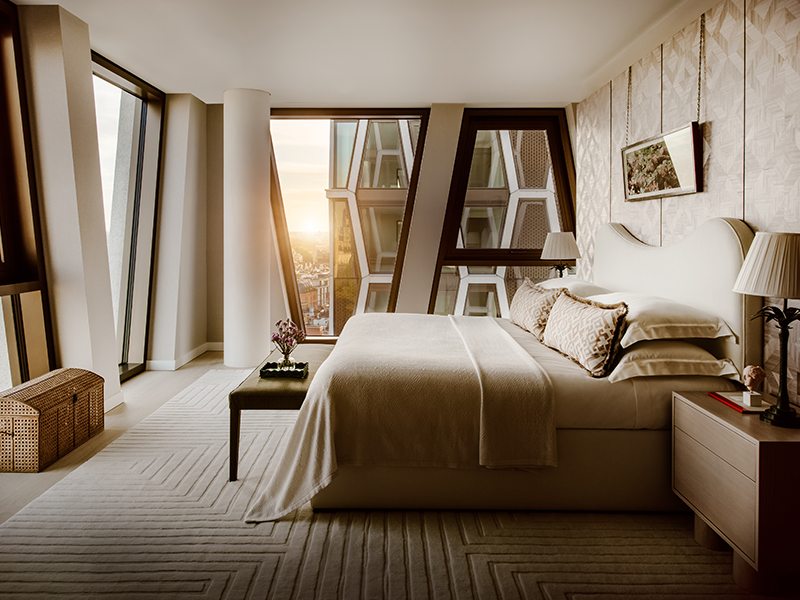 #3 Charu Gandhi, Founder & Director, Elicyon
Born in Delhi surrounded by a rich tapestry of colour, culture and craft, Charu Gandhi moved to London in 1997 where she studied at the Architectural Association and then taught at the institution. Before conceptualizing Elicyon in 2014, she worked with notable design firms like Allies & Morrison and Candy & Candy. Her indelible stamp of bold British design is evident in luxury apartments and penthouses in coveted neighborhoods of London and Dubai.
"My mother had a passion for craftsmanship and trained as a silversmith. She was the first to introduce me to the beauty of Indian craftsmanship — an influence that I carry with me to this day, not only in my interior tastes and love of strong colours, but also in my love of art and even the jewellery I own," says Gandhi who is known to source exciting Indian makers and craftspeople for her projects.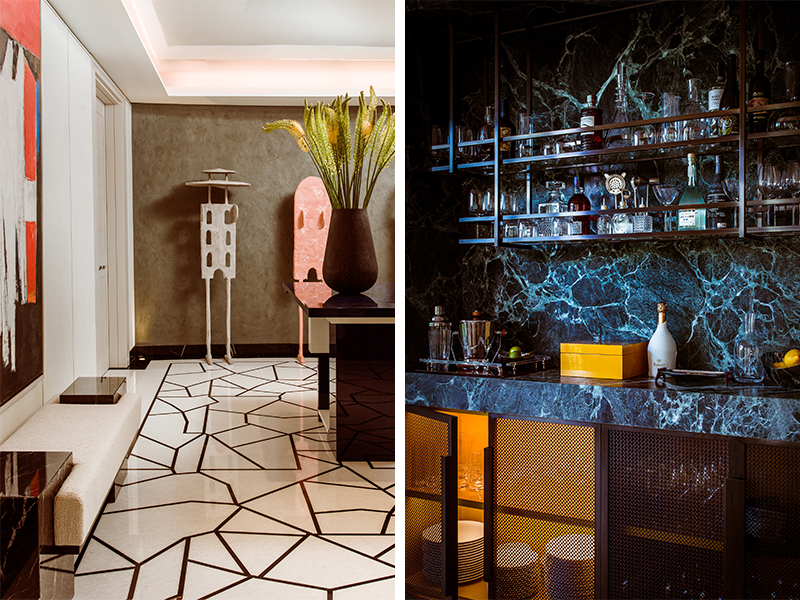 Gandhi ensures every client embarks on the design journey with Elicyon. Besides, she tells us, each project and concept is often influenced by the original architecture of the property. "We always aim to be complementary to original features where possible, but we also turn to greats like Carlos Scarpa, Zaha Hadid and Tadao Ando" says the designer about the modern architectural projects undertaken by the firm.
When it comes to interiors, Gandhi finds herself drawn to mid-century, art deco and Biedermeier periods for furniture inspiration. For a two-bedroom apartment in the heart of Knightsbridge designed to suit the client's passion for creativity, Gandhi and her team at Elicyon used a neutral backdrop to let accents like leathered marble, bespoke furniture, tantalizing textures and vibrant art do all the talking.
Also Read : The Ultimate Interior Design Glossary – 30 Words You Must Know