The Indian Craft Glossary – 25 Words You Must Know
15

Jun

'23

4:18 pm

by

Nuriyah Johar
The world of Indian craftsmanship is extensive as it is intricate; its roots lie in far-flung villages and carefully preserved generational skill. For a country that is home to around three thousand craft forms, most of which lie in the unorganized sector, creating a concise glossary just about scratches the surface. However, let this serve as an effective introduction to the uninitiated; here's a brief overview of the concepts, crafts, and terms that make up this prolific industry – 
Ajrakh
Ajrakh is a traditional textile printing technique originating from the regions of Gujarat and Rajasthan in India. It involves intricate block printing using natural dyes, primarily in shades of blue and red, on fabric, usually cotton. The process includes multiple stages of resist printing, dyeing, and washing, resulting in geometric and floral patterns with a distinctive symmetry and vibrancy.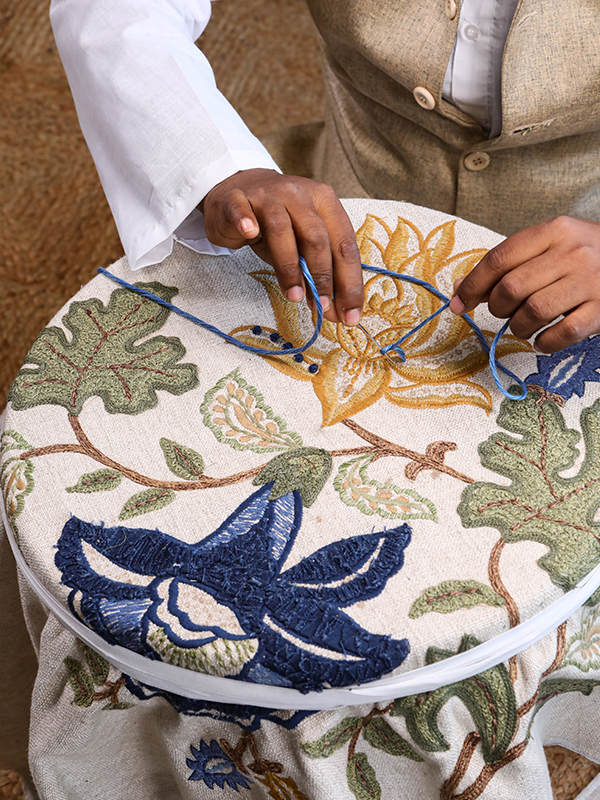 Artisan
An artisan is a worker in a skilled trade, especially one that involves making things by hand. They use their expertise and mastery of traditional techniques to create items that are usually region-specific. 
Atelier
Atelier is French for a private workshop or studio, especially one used by an artist or designer.
Bastar Iron Craft
Bastar Iron Craft hails from Chhattisgarh, India, where skilled artisans fashion exquisite ironware, blending tribal-inspired designs with metalworking techniques to create pieces that reflect the cultural identity of the region.
Batik
Batik is a traditional textile art form originating from Indonesia, also practiced in India. It refers to a fabric dyeing technique wherein molten wax is applied to cloth in intricate designs, creating a resist effect, and then dyed with vibrant colours. 
Also Read : 5 Statement Coffee Tables That Can Have A Big Impact In Your Living Space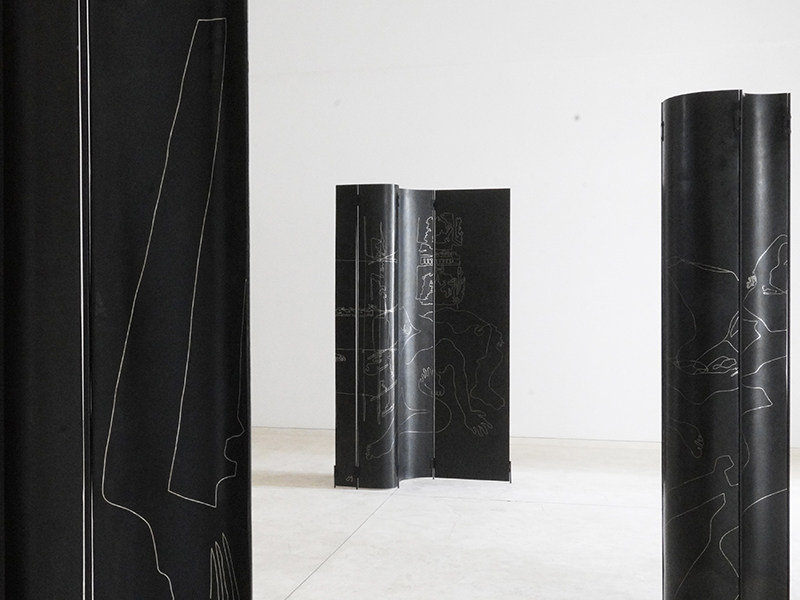 Bidri
Originating from Bidar, Karnataka, Bidri is an ancient metalworking craft renowned for its intricate silver inlay on a blackened alloy surface, usually zinc and copper. Artisans create intricate designs on metal objects like vases, bowls, and jewelry using chisels and thin wires.
Blue Pottery
Blue pottery is a distinctive form of ceramics that originated in Jaipur, Rajasthan, India. It is characterized by its vibrant blue glaze, which is achieved by using a unique blend of quartz, glass, and sodium sulfate. The pottery is hand-shaped, hand-painted, and then low-fired in a kiln. The designs often feature intricate floral and geometric motifs, with the blue colour contrasting beautifully against the white clay.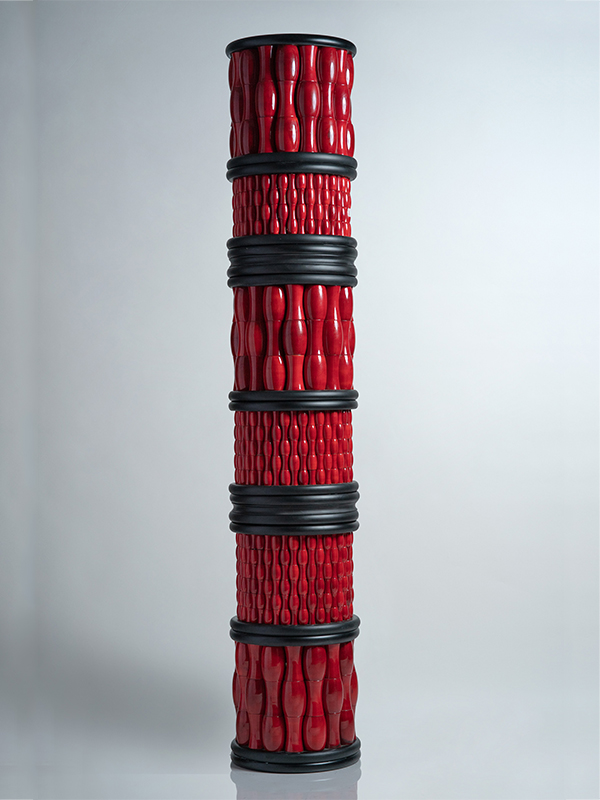 Channapatna
Channapatna, a town in Karnataka, India is renowned for its traditional craft of lacquerware. Most famously used for toys, the Channapatna craft involves the hand-turning of wooden objects on a lathe and then applying vibrant lacquer colours made from natural dyes. The toys and crafts produced in Channapatna are known for their bright hues, smooth finish, and non-toxic nature.
Collectible
A collectible refers to a design piece that is usually limited edition, or a unique work. It is produced in a fixed quantity, and the price for a particular collectible can depend on how many of the same items are available, as well as its overall condition. Oftentimes, a collectible item is worth more than it was initially sold for because of its rarity.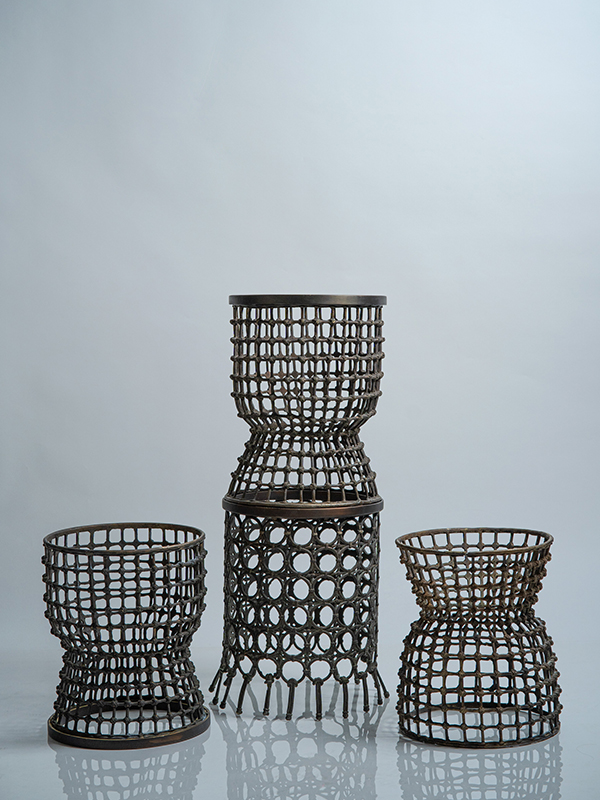 Dhokra
Dhokra is a traditional metal casting craft that originated in the states of West Bengal, Odisha, and Jharkhand. It involves the lost-wax casting technique, where a clay core is coated with wax and then covered in layers of clay. The clay mold is heated, causing the wax to melt and flow out, leaving behind a cavity. Molten metal is poured into the cavity, taking the shape of the original wax pattern. After cooling and solidifying, the clay mold is broken to reveal the intricate metal artwork.
Fair Trade
Fair Trade is an ethical movement that advocates for equitable and sustainable trade practices, ensuring that producers, often artisans and small-scale farmers from developing countries, receive fair compensation for their labor, fostering social and economic empowerment while promoting environmental stewardship.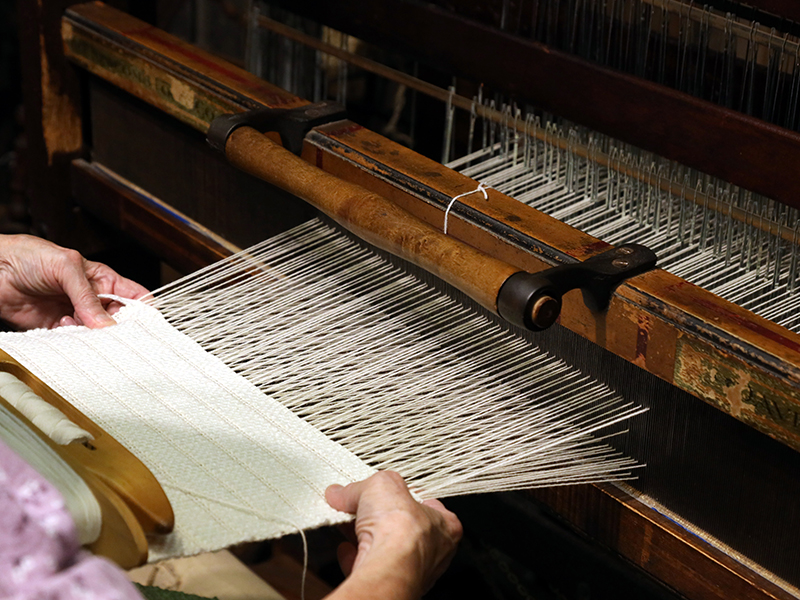 Handloom
Handloom refers to a traditional method of weaving fabric using a manually operated loom. It involves the interlacing of warp (lengthwise threads) and weft (crosswise threads) to create various patterns and designs. Handloom weaving is a labor-intensive process that relies on the skill and dexterity of the weaver. It allows for the production of high-quality textiles with distinct characteristics, such as unique textures, intricate motifs, and vibrant colours. The handloom sector is significant in preserving traditional weaving techniques, supporting local artisans, and promoting sustainable and ethical practices in the textile industry.
Kantha
Kantha is an ancient embroidery tradition from Bengal and Odisha, where skilled artisans meticulously stitch layers of recycled fabric together using intricate running stitch patterns, creating vibrant and textured textiles, blankets, and clothing.
Kalamkari
Kalamkari is an intricate hand-painted or block-printed textile art form practiced in Andhra Pradesh, known for its elaborate storytelling motifs and detailed patterns. It is created using natural dyes and skilled brushwork, often used in across sarees, wall hangings, and home decor items. The term "Kalamkari" translates to "pen work" in Persian, referencing the use of a pen-like instrument called a "kalam" to draw the designs.
Kansa
Kansa refers to a specific type of bronze alloy composed of copper and tin, traditionally used in Indian craftsmanship. It is highly regarded for its durability, malleability, and heat conductivity and has been used for centuries to create a wide range of utensils, cookware, and decorative items. Kansa utensils are believed to offer various health benefits according to Ayurvedic principles. 
Kaarigar
Kaarigar is a Hindi term that refers to a skilled artisan or craftsperson who demonstrates expertise in their respective craft, employing traditional techniques to create exquisite handmade products.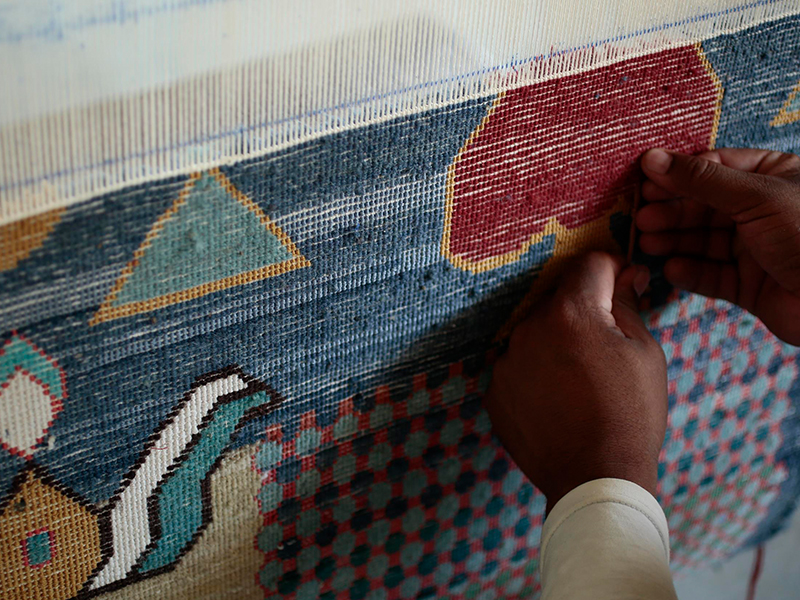 Longpi
Longpi is a traditional craft from Manipur, India, known for its distinctive black pottery made from a special clay mixed with serpentinite rock. Artisans hand-coil the clay to create various forms such as pots, pans, bowls, plates, and other decorative items. The finished products are then polished using a special stone to achieve a smooth, lustrous surface. 
Also Read : What Do Crate & Barrel, Zara Home, And West Elm Have In Common? An Indian Export House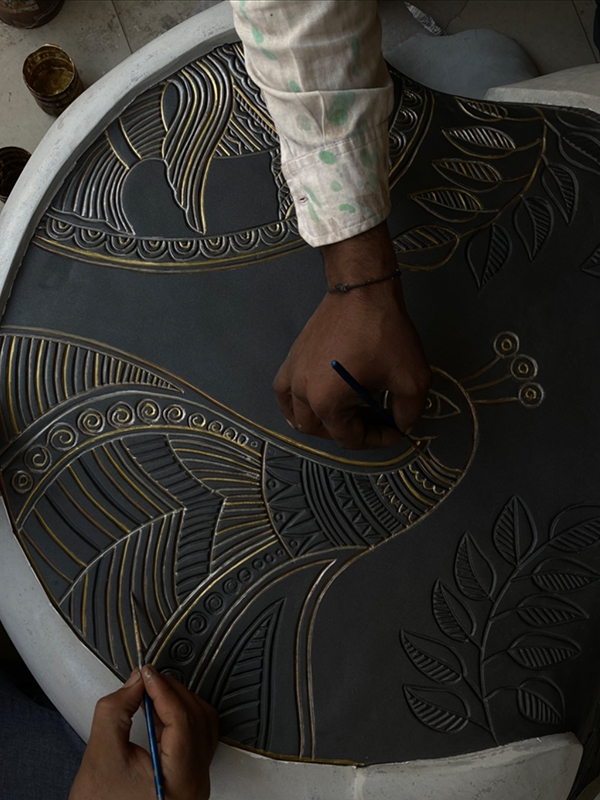 Madhubani
Madhubani, also known as Mithila painting, is a traditional art form that originated in the Mithila region of Bihar, India. It is characterized by its intricate and colorful geometric patterns, as well as depictions of nature, mythology, and daily life. Madhubani paintings are created using natural dyes and pigments, often sourced from plants and minerals, and are painted on various surfaces such as cloth, paper, and walls. The technique involves using fine lines and intricate details, with brushes made from twigs or fingers.
Master
A master is an esteemed artisan who has achieved the highest level of skill, knowledge, and expertise in a particular craft, often recognized as a mentor within the community, passing on their techniques and inspiring the next generation of artisans.
Meenakari
Meenakari is a form of enameling that originated in Rajasthan, India, where skilled artisans meticulously decorate metal surfaces, such as gold, silver, or copper, with vibrant colours, intricate designs, and delicate details, across jewelry, decorative objects, and architectural elements.
Pichwai
Pichwai is a traditional art form from Rajasthan, India, where skilled artists paint intricate and elaborate scenes from Lord Krishna's life on large textile panels, using rich colours, detailed brushwork, and gold leaf embellishments, often displayed as backdrops in temples or as decorative wall hangings.
Revival
Revival refers to the conscious effort of preserving and revitalizing traditional crafts and artistic practices that have declined over time, often through initiatives that aim to restore knowledge, techniques, and cultural heritage, ensuring their continued existence for future generations.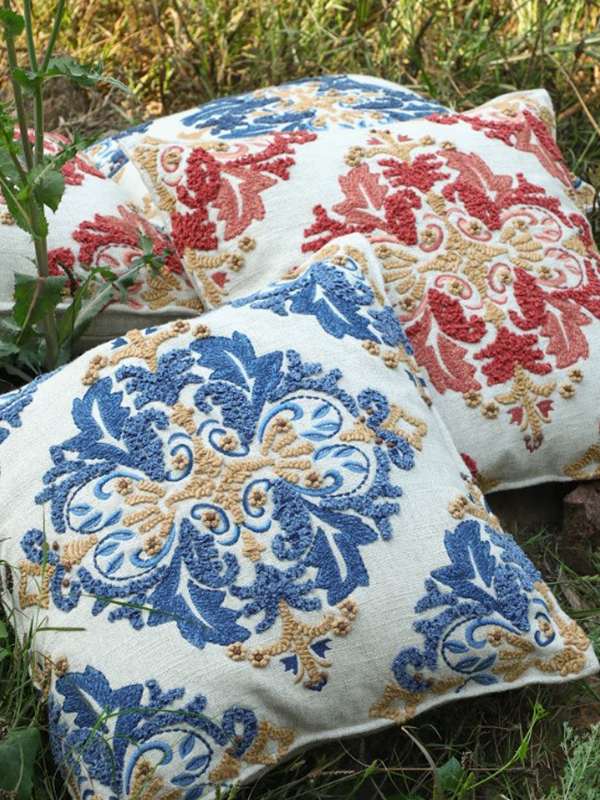 Suzani
Suzani is an exquisite form of embroidered textile art originating from Central Asia, particularly Uzbekistan, featuring intricate and vibrant floral or geometric designs stitched using silk threads on a cotton or silk background. In India, artisans have embraced and incorporated Suzani embroidery techniques into their own textile traditions, infusing it with regional design elements and cultural influences.
Skill Transfer
Skill transfer refers to the process of sharing and passing on specialized knowledge, techniques, and expertise from experienced artisans to younger generations or apprentices, ensuring the preservation and continuity of traditional crafts, and promoting the development of new artisans.
Shibori
Shibori is a Japanese tie-dyeing technique characterized by intricate patterns created through various methods of folding, twisting, or binding fabric before dyeing. Indian artisans have incorporated Shibori techniques into their own textile traditions, using natural dyes and incorporating local motifs. 
Also Read : The Ultimate Interior Design Glossary – 30 Words You Must Know