The Diwali Edit: 9 Artistic Lighting Pieces To Illuminate Your Homes For Diwali
31

Oct

'23

12:58 pm

by

Schenelle Dsouza
This festive season's mall table lamps are a must-have as these not only serve as functional sources of light but also double up as exquisite decor pieces. From one-of-a-kind artistic pieces to elegant contemporary designs, DP has put together a list of the chicest table lamps that can brighten up your homes.
Lady Silhouette Lamp by Artment 
An artsy addition for the festive season, this statement lamp from Artment mimics the silhouette of a graceful lady with its stunning cap-like structure. The glass bowl exudes a soft and luminous glow backed by the gold-tone aluminium body which exudes a warm and inviting ambience.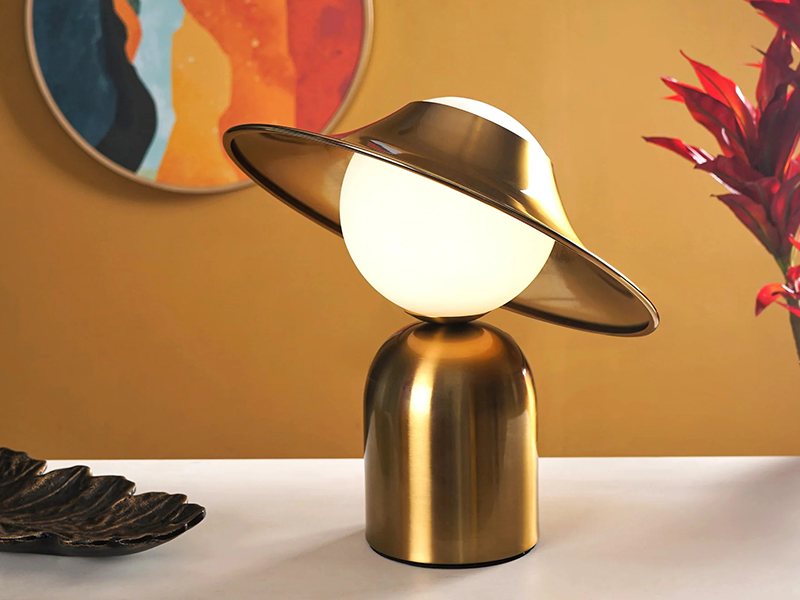 Molecule Table Lamp by White Domus 
An exquisite collectable for the festive season, the Molecule Table Lamp is a masterful fusion of sculptural design and captivating textures. Its metallic stainless-steel base is accentuated with a mix of frosted and transparent handblown glass balls.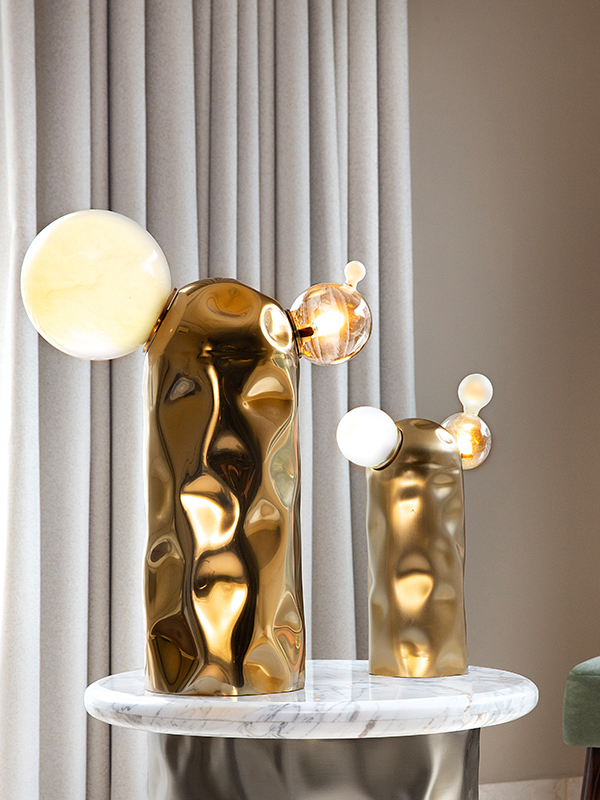 Mireya Strout Table Lamp by Glass Forest 
Lending an air of sophistication to contemporary urban homes, the Mireya table lamp uses a combination of lacquered teak wood and lustred fluted borosilicate glass to bring a modern-meets-rustic appeal to any space.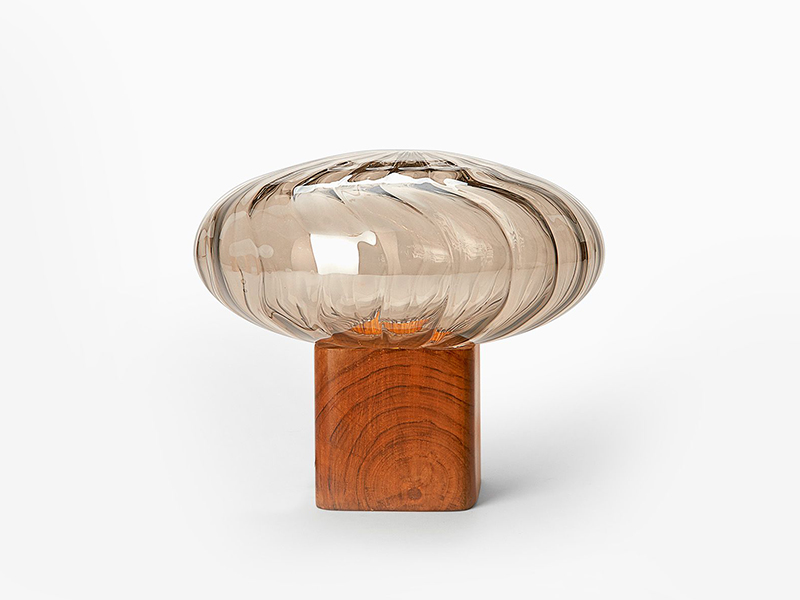 Elliptical Lamp By Leviosa Design
Perfect for opulent settings, this minimalist table lamp stands out for its striking design. It uses a blend of white and black marble to create a unique elliptical shade, supported by a cylindrical base. It sports a well-polished, glossy finish which adds to the brilliance of the piece. 
Also Read: Bespoke Pieces That Blend Traditional Craft And Contemporary Technique With Shailesh Rajput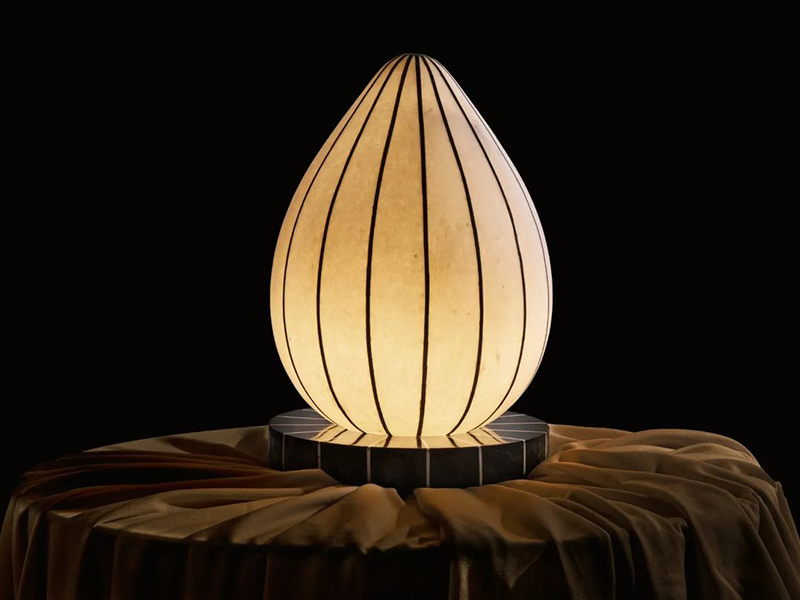 The Snail by Slightly Abstract
A truly imaginative piece, the Snail table lamp by Slightly Abstract stands out for its whirling shell design. The lights aka the snail's glass body on the inside are protected by a copper metal shell which has a mesmerizing mesh design in the front.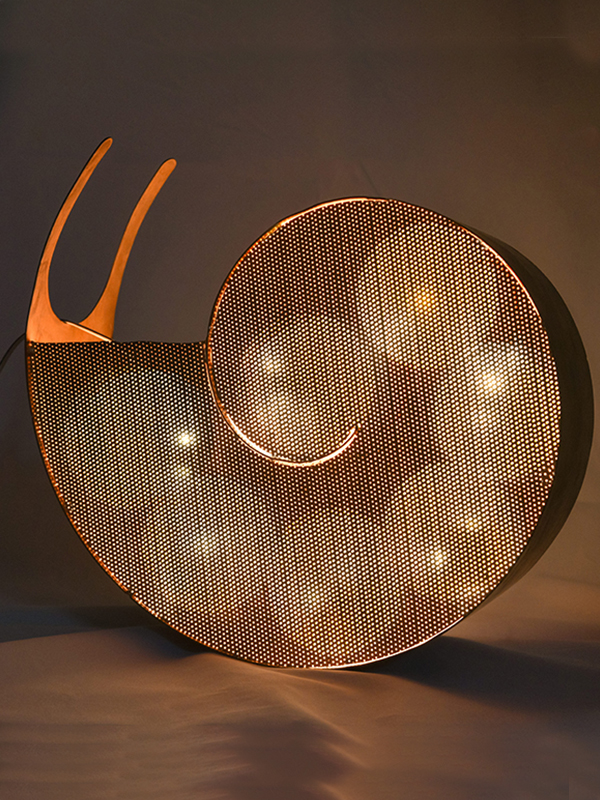 Indu by Studio Indigene 
Simple and elegant, Indu is an alluring lamp crafted from reclaimed teak wood. It has a striking moon-like glass globe paired with an undulating brass shade that helps effortlessly transition from a table lamp to a night lamp.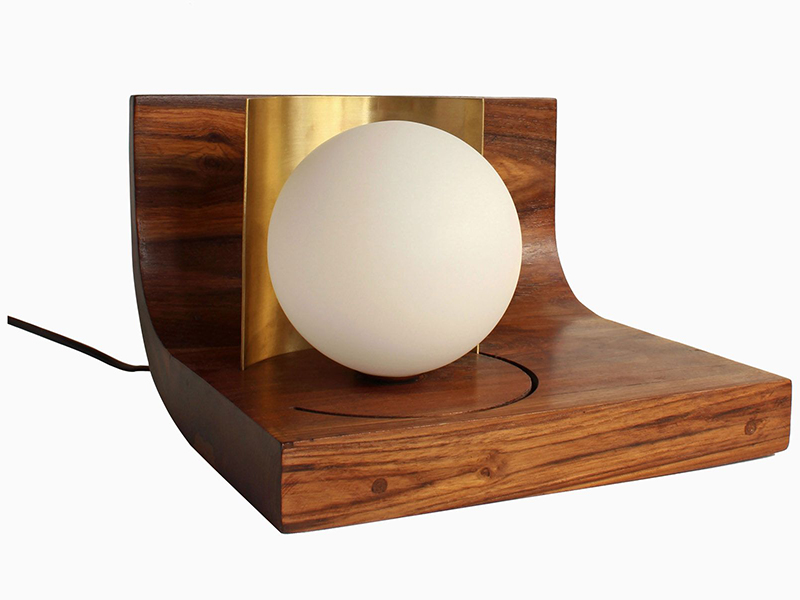 Mona Table Lamp by Roche Bobois
A captivating corner piece, the Moon Table Lamp is a conversation starter. The blown glass shade is crafted in a warm bronze tone paired with a gold-toned metal stand that makes it an enchanting decor piece for the festive season.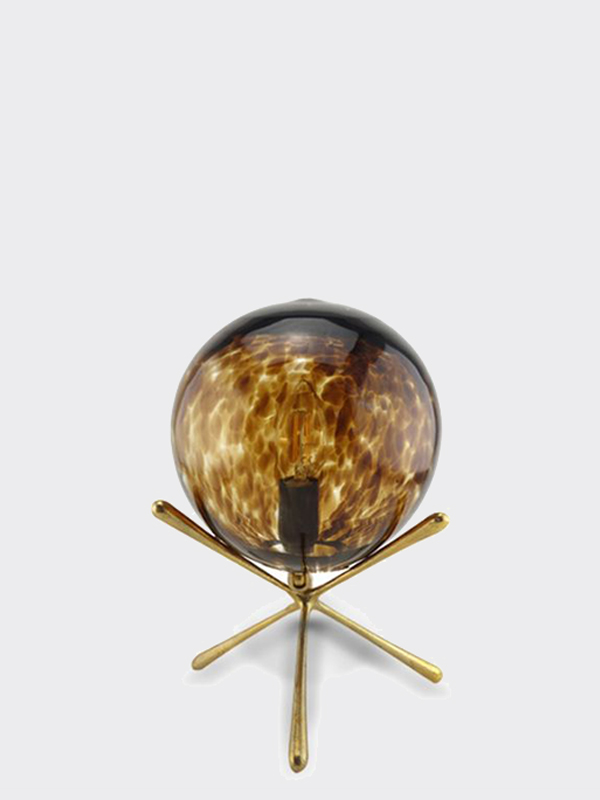 Dawn Cordless Lamp by Cinch Home
Portable table lamps can be a great alternative to string lights, perfect to brighten up any space in your home without the hassle of entangled wires. It comes with a touch sensor that not only allows you to switch the lamp on and off but also dims the brightness to your preference.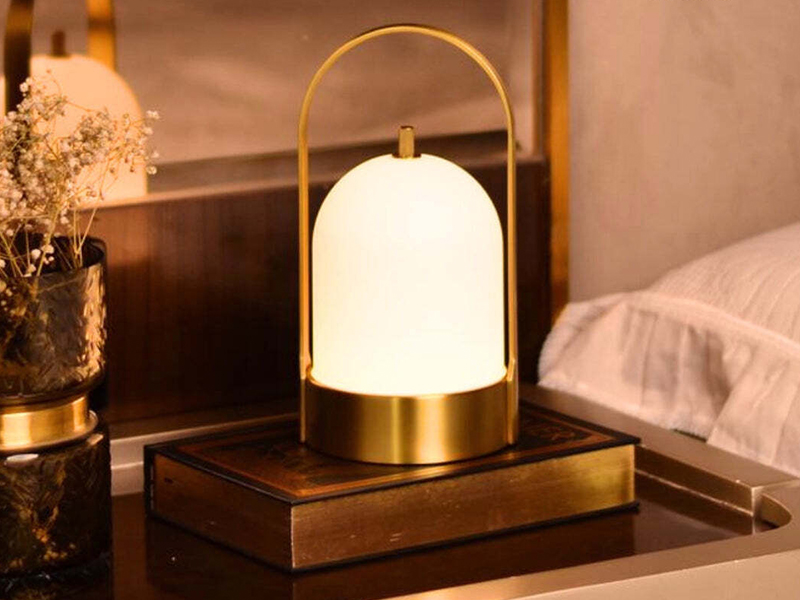 Emily by Rosha 
Marrying form and function, Emily by Rosha makes a statement with its unique design. This elegant cordless lamp is made using lightweight materials like aluminium alloy, clear crystal and steel, that effortlessly enhances your space.