10 Things You Need To Know About Being A Plant Parent
20

Oct

'22

1:36 pm

by

Sneha Shah
Since the pandemic lockdowns, houseplants are definitely having a moment! In addition to offering a number of wellness-related benefits, these green friends make for excellent lively accents, indoors and outdoors. Plant care requires skillful precision, and for this piece we've reached out to three professional green thumbs to weigh in on the dos and don'ts for successful plant parenthood.
Sanni Sahil, a plant hobbyist, started a home décor brand called Plantastic in 2021; with an aim to curate beautiful nordic-style home decor products for modern-style homes.
A gardener and an entrepreneur living in Mumbai, Ekta Chaudhary started Garden Up; a home decor store that caters to a young Indian and International audience, helping them find greenery, sustainability and balance in their lives.
Mumbai-based ecopreneur, Priyanka Shah, launched an eco-friendly enterprise by the name of iKheti that facilitates farming with workshops, consultancy and gardening resources.
Read on for their insights on top tips for plant parenting and plant styling –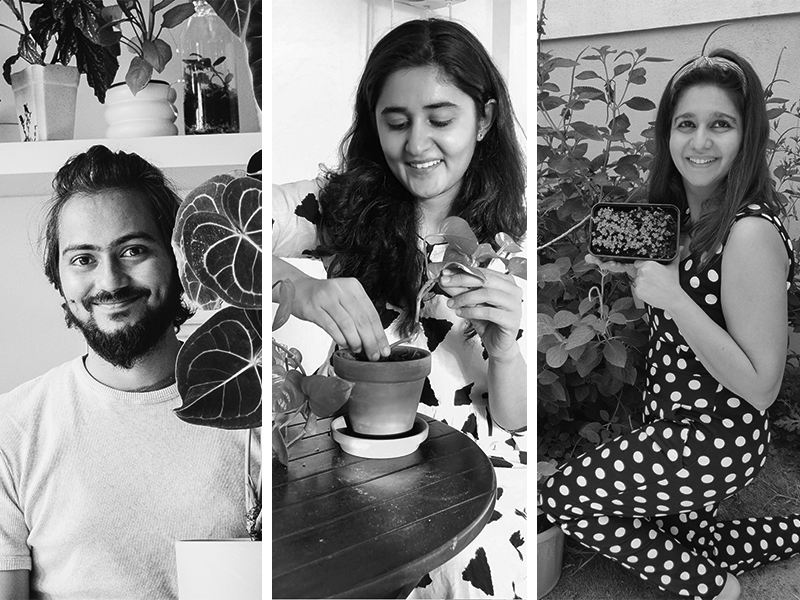 #1 What's the most important thing to remember before buying a plant?
Ekta Chaudhary – The first is choosing a plant from the nursery. Whenever you buy plants, make sure they are healthy. The second important thing is to know what kind of conditions you have in your house- whether your window is facing north or west and what type of lighting conditions you have at home.
Priyanka Shah – The most important thing to bear in mind is to know your space and time constraints. Also, if you are a novice gardener then you need to start with fewer and low-maintenance plants as compared to an experienced gardener.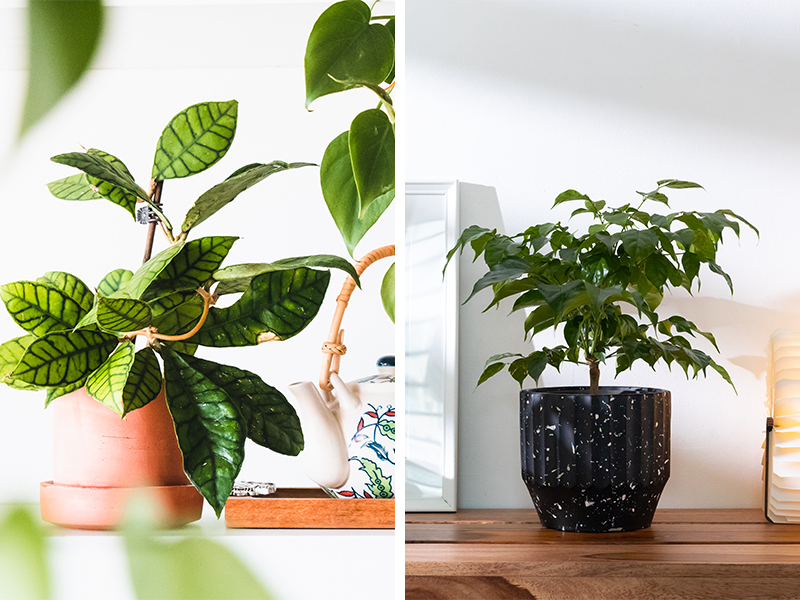 #2 What are your tips on potting a plant? What kind of pots work best for indoor plants?
Sanni Sahil – So, whenever you pot a plant, selecting the perfect size of the pot matters a lot. Also, make sure there is a drainage hole in the pots, it's really important so all excess water can drain easily otherwise roots start to rot and eventually the plant could die. Plastic and Terracotta are the best for indoor plants.
Ekta Chaudhary – The best time to re-pot a plant is during the evening. Pull the plant out gently and place it inside a terracotta or plastic pot. You don't have to worry about the aesthetics of the new container. There are many beautiful planters, such as these Beaten Gold planters, which can be used as a sleeve for the plant for decoration.
Priyanka Shah – A gardener first needs to understand the pot sizes for different kinds of plants. For smaller indoor plants the size may vary from 3″-10" while for bigger ones like palms it may vary from 10″-18". If you are looking at beautifying your place then definitely ceramic or mud ones; but if you are on a budget then opt for plastic but they aren't eco-friendly in nature. You can also recycle plastic bottles & containers & convert them into beautiful planters.
#3 What is your advice on maintaining indoor cacti plants?
Sanni Sahil – Cacti need a really good amount of sunlight to grow well, so before buying it make sure your home has that specific space where cacti can get at least 5-6 hours of direct sunlight (preferably morning sunlight 7-11 am).
Ekta Chaudhary – Cacti are succulents. When it comes to watering, less is better. Water your cacti once every 10 days, and they will be fine.
Priyanka Shah – Since cacti have the capability to store water within them you have to water them only once a week or when the soil turns dry. Also, try to use sand as a potting mix instead of your normal red soil.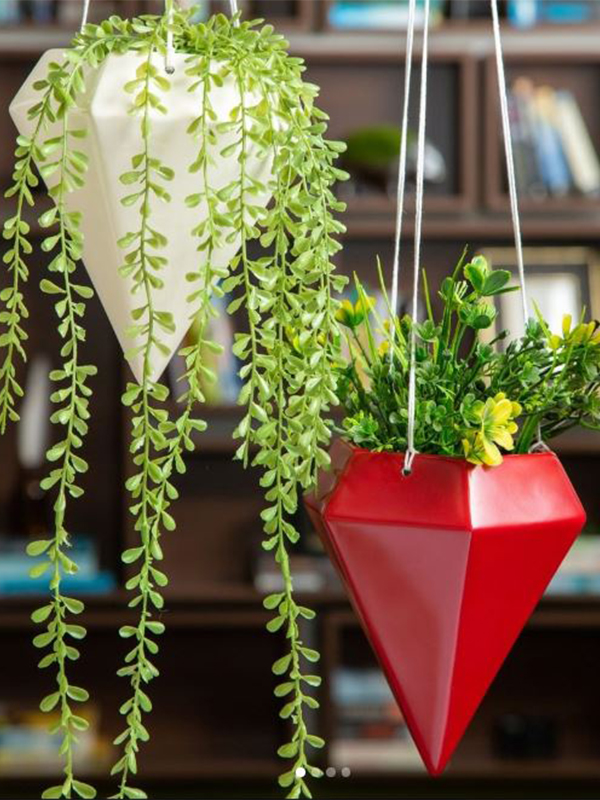 #4 From an aesthetic perspective, what are your top tips on styling your home with plants?
Sanni Sahil – Get some hanging plants and hang them alongside windows, you can also keep hanging plants on furniture like cupboards, wall shelves etc. Style your coffee table with some fresh plant cuttings – all you need to do is fill a glass vase with fresh water (try to use filtered water) and put some plant cutting in it. Use bigger plants for home corners or alongside your sofa to further enhance the space.
Ekta Chaudhary – Remember, a happy plant is a good-looking plant! Once you have that, you can enhance the aesthetics with the different types of pots. The material can be FRP, terracotta or ceramics depending on your budget and needs.
Priyanka Shah – Try to use as many plants with colourful foliage as possible. You can also opt for colourful planters if most of your foliage is green. Try to use different shapes & sizes of planters to create a character. You can use pebbles and garden sticks or garden miniatures to uplift the look of the pots & plants.
Also Read: 10 Things You Need To Know About Interior Photography – With Ishita Sitwala, Talib Chitalwala, and Kuber Shah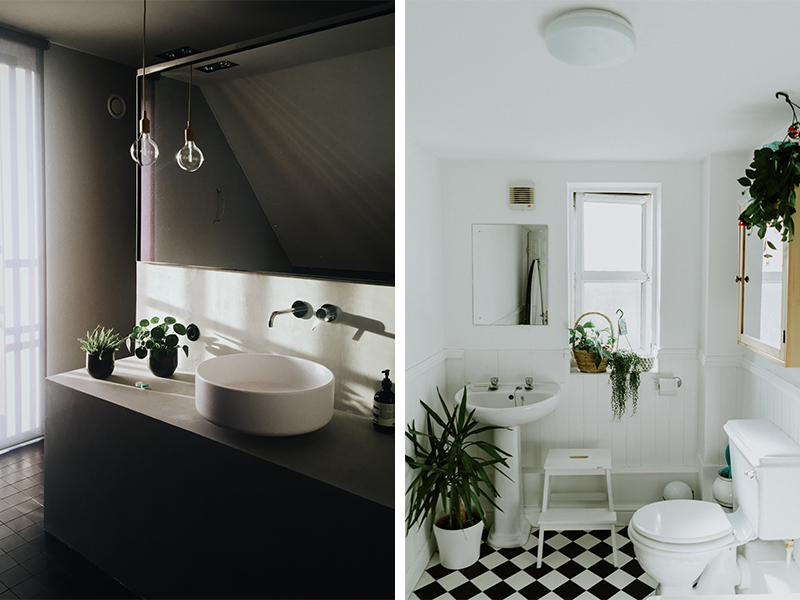 #5 What are the best plants for a bathroom?
Sanni Sahil – All types of ferns! Begonias, Calatheas and Orchids are perfect for bathroom spaces. Hang some pothos plants as well, as it'll give a tropical vibe and grow really well in your bathroom.
Ekta Chaudhary – Generally, bathrooms do not receive intense sunlight. They have medium-light conditions with high humidity. In such places, plants such as peace lilies, money plants, and their cuttings can do well. They can tolerate high humidity. But if your bathroom receives good sunlight, ferns are your go-to plants.
Priyanka Shah – Indoor plants like snake plants or ZZ plants make for the best indoor plants. Preferring humid conditions, they are able to thrive in low light and are also great air purifiers; known for filtering out formaldehyde, commonly found in bathroom products.
Also Read: Sourcing Secrets with Kunal Maniar – The Landscape Edit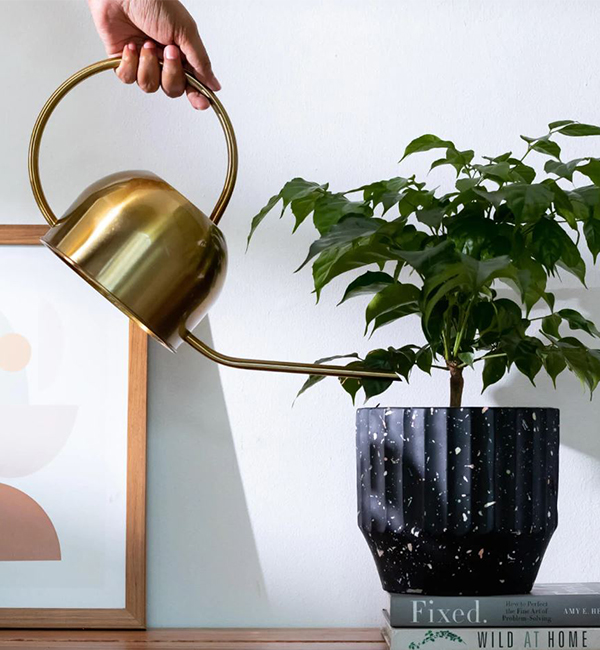 #6 What are the common mistakes new plant parents make and could you share tips on how to avoid them?
Sanni Sahil – The most common mistake is overwatering! The best time to water is when the soil almost gets dry then water it. If you crave to touch your plants and wish to care, then get a sprayer to sprinkle some water on the leaves and clean it.
Ekta Chaudhary – New plant parents are obsessed with their plants. They tend to over-care for them, which often does not turn out well for the plants. You only have to look after their basic requirements of sunlight, water, and nutrition. Assess the light conditions in your home to choose the best plant for your living space. Also, keep an eye on watering. If you have a succulent, try not to overwater it. If you have broad-leaf plants like Monstera then it requires plenty of water.
Priyanka Shah – Water your plants only when the soil turns dry. Also, a lot of plant parents forget to fertilize their soil at regular intervals. It is especially important if you are growing flowering or edible plants.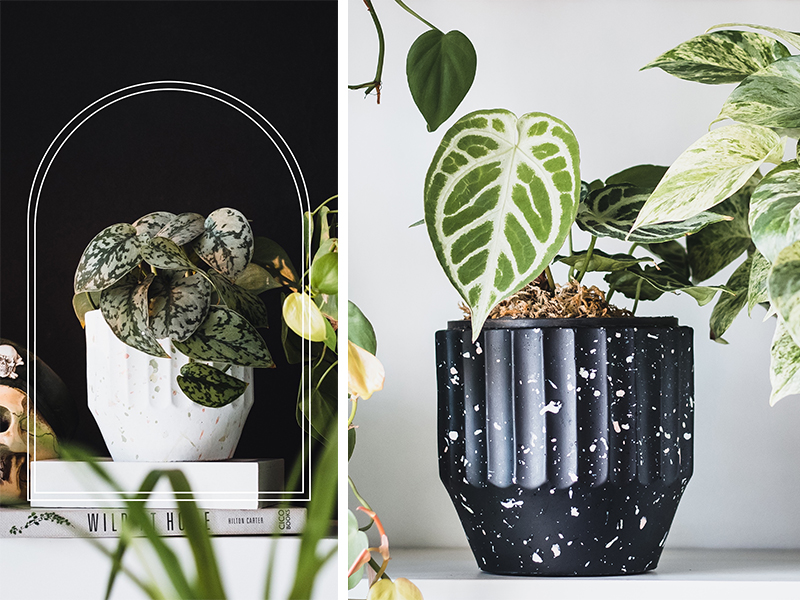 #7 Where can you source unique unconventional plants from?
Ekta Chaudhary – There are plenty of options to source unique, unconventional plants. Nowadays, you can even find them in your local nurseries. You can explore the internet for some plant options as well.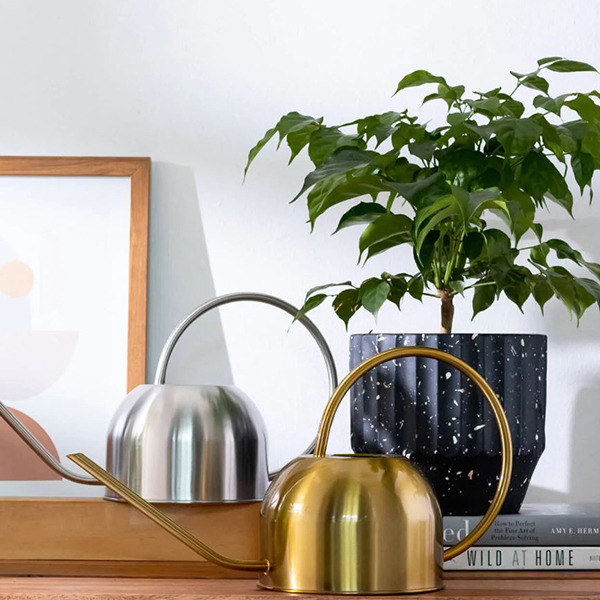 #8 What are the best gardening tools every plant parent should invest in?
Ekta Chaudhary – Once you have 3-4 plants in your garden, a watering can is the first tool you should invest in. Their design is what makes these watering cans so special! You should also invest in a good set of pruners or snippers. Pruning is a healthy practice for your garden, and having good pruners will always make it easy.
Priyanka Shah – Good pair of scissors/cutter/gardening shears are the most important tool required to trim your plants. Also, a watering can and a sprayer. Apart from that, you can also invest in a fork or a small trowel to loosen up your soil at regular intervals.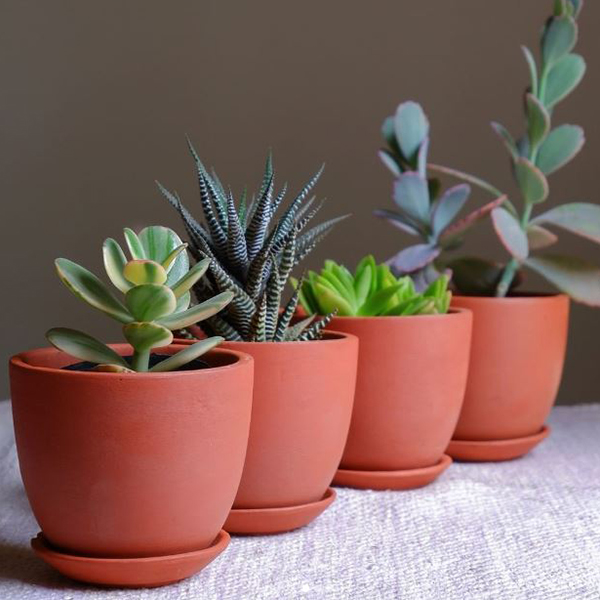 #9 What kind of planters are perfect for small and compact spaces?
Sanni Sahil – You can try small to medium size terracotta pots.
Ekta Chaudhary – Ceramic planters work best in small spaces, and there are a couple of reasons for that. Ceramic planters are aesthetically pleasing and easily available. Growing plants in them are effortless, and it is very convenient to move them around.
Priyanka Shah – Container gardening is easy to maintain as well as to move from one place to another. Vertical walls are an ingenious solution in space constraint cities like Mumbai as they allow good use of the vertical surface area as well as add to the aesthetic value.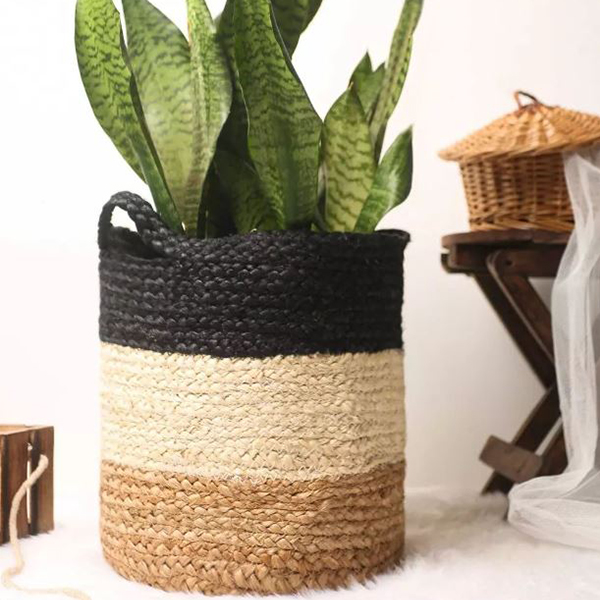 #10 What are the latest indoor and outdoor houseplant trends?
Sanni Sahil – The use of hanging plants is really trendy. Hanging plants like Philodendron Brasil, Heart Leaf Philodendron, Satin Pothos etc are really easy to care for. You can also add some seasonal flowering plants to your balcony. Additionally, growing herbs in the kitchen garden are also trendy these days.
Ekta Chaudhary – These days, interior decorators love a fiddle leaf fig in one corner of a living room. The other trend which is relatively easy to catch up with is Monsteras. When you talk about outdoor trends, Kalanchoe is a low-maintenance plant that will do excellent in the current season. They are adorable succulents, which you can pair with colourful planters or even railing planters to throw some colours in your balcony garden.
Priyanka Shah – Oversized plants to create drama or give your room a character or climbing and trailing plants. A few of the famous over-sized plants are Travellers Palm, Kentia Palm, Fiddle Leaf, Monstera, etc. People also care more about sustainability and are making environment-friendly purchases like jute/clay pots and organic raw materials.
Also Read: Sourcing Secrets With Gaurav Bhatia, Saloni Sharma, and Tahir Sultan – The Antiques Edit