Sourcing Secrets With Gaurav Bhatia, Saloni Sharma, and Tahir Sultan – The Antiques Edit
10

Oct

'22

4:49 pm

by

Sneha Shah
Sourcing Secrets is a series in which Design Pataki brings to you the hottest insider tips on shopping for decor and art while uncovering fascinating finds from across the globe.
Having spent his career at LVMH and Sotheby's, Gaurav Bhatia is co-founder of the luxury lifestyle brand Art-chives. A collector and aesthete, he collects everything from art and antiques to textiles and jewellery.
Saloni Sharma, the founder of Design Isle, is an interior designer with a distinct style that takes inspiration from India's visual traditions. Her affinity lies towards pieces that tell a story, and vernacular materials work their way effortlessly into her vintage design sensibilities.
Based between Jaipur and Delhi, Tahir Sultan is a designer and a philanthropist, with a background in architecture and fashion. Half Kuwaiti and half Indian, Tahir's dual heritage put him in the enviable position of plunging into each culture's rich history.
Read on for an insight into their favourite brands, décor haunts and top tips on antiquing.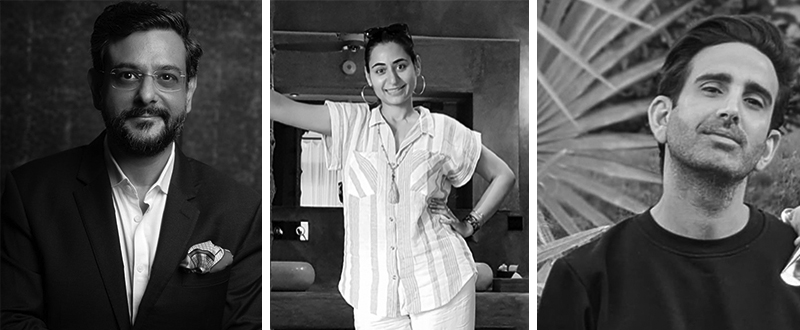 Design Pataki: What are your top tips on sourcing antique furniture?
Gaurav Bhatia: Provenance and the gallery's reputation are important when sourcing Antiques. Always buy from a reputable gallery or dealer. Auction Houses such as Sotheby's, Christie's, Pundole's, SaffronArt and AstaGuru are always safe to buy from as they do the hard work of vetting and publishing work. Mix and match! Period furniture adds a wonderful patina and works brilliantly with contemporary art.
Saloni Sharma: Ask for the source with any dealer and counter-check with an expert.
Tahir Sultan: Ask locals questions which will help you veer off the beaten path to discover secrets less known about places. These stores are the ones which likely hold real treasures as they are out of the way and off the beaten track. Dare to pick up unique items which at first may not appeal to one. Don't follow the crowd, and always choose pieces you would want in your own home. Find out historically which towns, cities or villages were situated on trade routes or are famous or are known for still having great items/ furniture. It's not just about what one buys, it's about how one uses it.
Design Pataki: What is your favourite classical period or style when it comes to antiques?
Gaurav Bhatia: Our home is a wonderful mix of periods and styles. British and Dutch colonial furniture flirt with ancient Asian ceramics, as vintage textiles from Banaras mix with South Asian contemporary art. Off late, I have a newfound respect for the clean and functional lines of mid-century modern design. Pierre Jeanerette's collection of teak and cane Chandigarh Chairs has become one of the world's most sought-after mid-century modern design pieces. I recently acquired a set of six chairs, patiently restored by Chiki Doshi.
Saloni Sharma: I am a fan of folk and haveli style (Mughal, Rajputi, Himachali, Sindhi, Afghani, North Eastern) with lots of intricate carvings or painting and weaving but with a modern touch. While we go directly to the source, I like what This and That is doing. Vayu is another good option while Heirloom Naga has beautiful fabrics.
Tahir Sultan: I don't really have a favourite period or style. It's really more about the item and how it catches my attention or moves me. I am in love with the old Naga pieces that I sell at Makaan. I love the Chinese green glazed pottery as well. In terms of furniture, I am having an Art Deco moment. Though there are always the amazing retro chairs from the 70s as well. Old Chinese furniture can also be quite evocative, as well as handmade tribal pieces.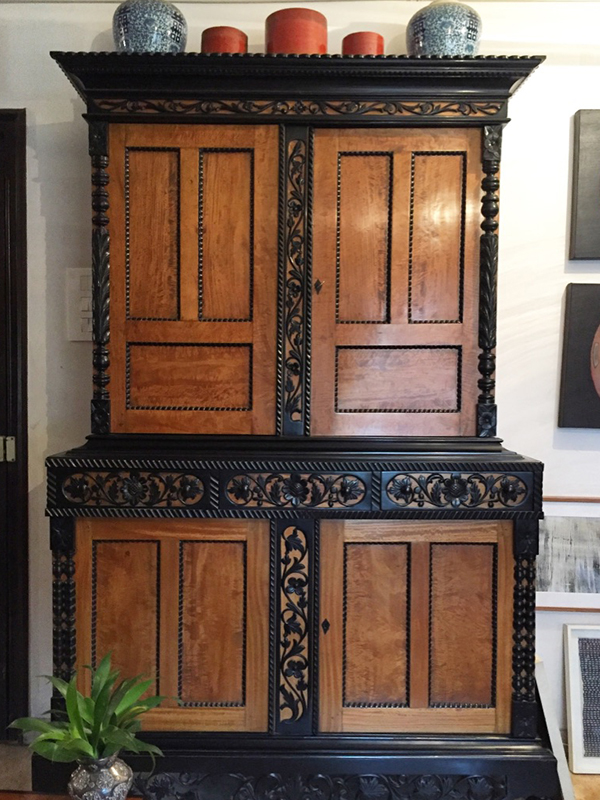 Design Pataki: What are your most memorable purchases from antique shops or flea markets to date?
Gaurav Bhatia: My favourite find has to be my first! A 19th-century Dutch-Sri Lankan satinwood and ebony armoire from the doyen of period furniture in India, the late Mahendra Doshi. Among other memorable purchases have been my tiny but precious collection of Blue & White Phoenix jars from the late Laura Hamilton. Finally, I picked up a charcoal sketch of a woman from the Saint-Ouen market in Paris for 15 euros.
Saloni Sharma: My top three are mirrors (or wall decor), chests and textiles. All of these are a big part of any room and become great conversation starters.
Tahir Sultan: I love my metal cockatoo that's perched above my desk, which I found in a basket in Gujarat. What's strange is, it is by a famous designer in New York. I also really love this huge brass prayer vessel that was used in prayer rituals that sit on my coffee table. Then there is this Chinese bowl I picked up in Bombay 8 years ago. It's grey with indigo writing. I love the cushions and textile set I picked up in the souk in Aleppo years ago before the war in Syria devastated the entire market.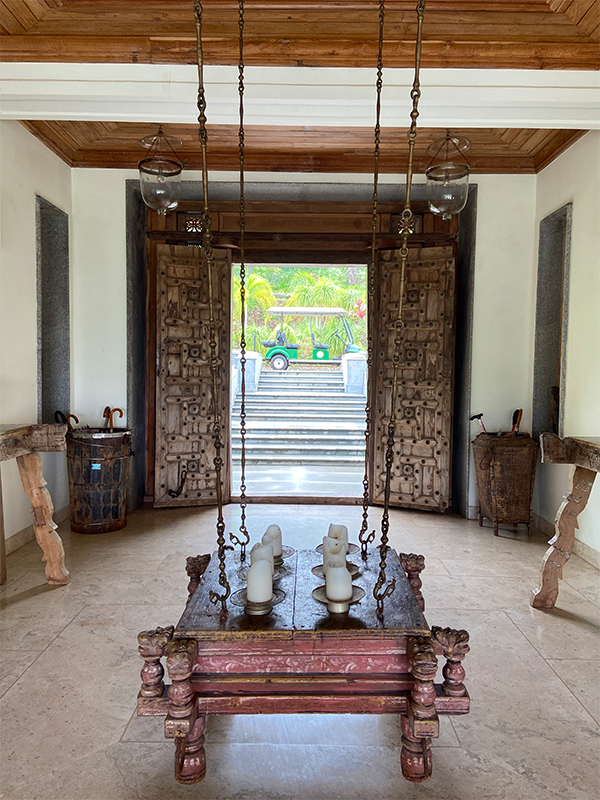 Design Pataki: Could you talk about your go-to brands that follow a sustainable and ethical approach in terms of conservation?
Tahir Sultan: I would have to start with Good Karma. It's a paper brand that uses recycled paper and makes it biodegradable. Kitchen roll, tissue paper toilet paper, napkins and garbage bags. The paper products are brown, so chic and 100% sustainable. The above are items we use everyday and I encourage people to turn to them and buy their products. I source a lot of antiques or create/make a lot of the items I use. Also, re-purposing and reimagining old pieces to give them a new lease of life as something else works wonders.
Design Pataki: What are your go-to online galleries for buying antiques?
Gaurav Bhatia: Instagram is heaven to find new galleries and antique dealers. The World of Interiors is chock full of information and finds. I don't miss a single issue.
Also Read: 10 Things You Need To Know About Antiques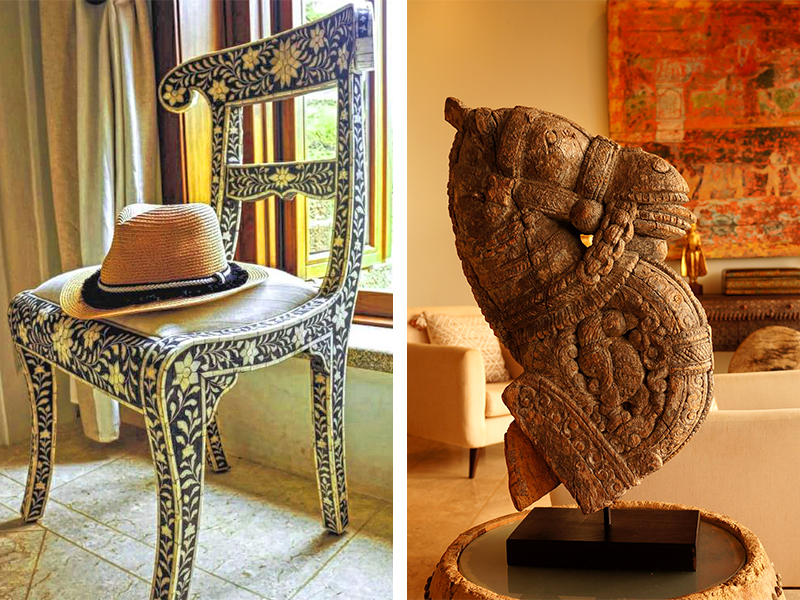 Design Pataki: What are your favourite stores for buying antiques in India?
Gaurav Bhatia: I usually veer to auction houses for antiquities and Indian miniature paintings. Natesan's Antiqart has some beautiful finds. For furniture, my one-stop shop is Mahendra Doshi, for carpets, Carpet Cellar, and bric-a-brac, Phillips Antiques. Mutton Street in Mumbai's Chor Bazaar is always full of serendipitous discoveries as in Jew Town in Kochi. You get some treasures now and then at Studio Malabar.
Tahir Sultan: I don't purchase items from stores, I purchase more from flea markets and bazaars and dealers. I love Chor Bazar, there are also wonderful markets down South but none of them really have a name. When I was younger, I used to love going to Philips in Bombay.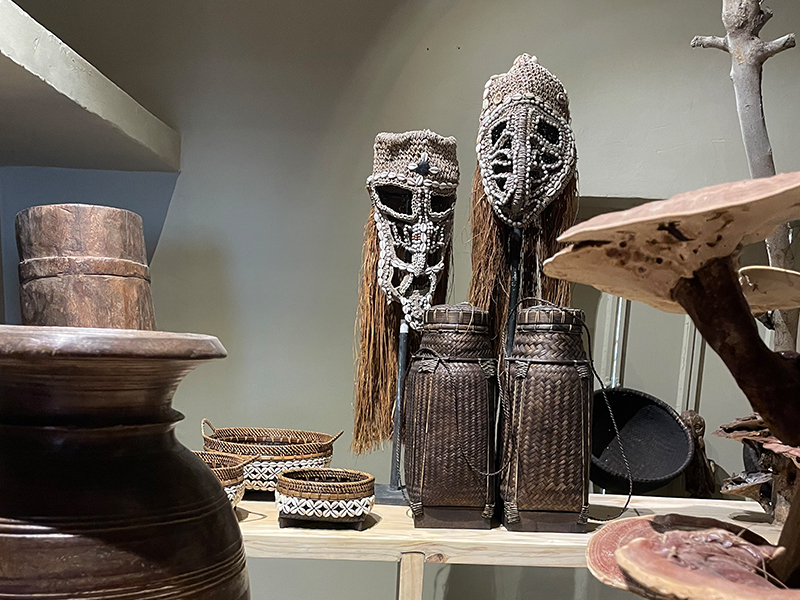 Design Pataki: Any international brands you recommend for sourcing antiques or collectibles?
Gaurav Bhatia: Sotheby's, Christie's and Bonhams are the best for antiques, carpets, objet d'art and collectibles. I adore Galerie Patrick Seguin in Paris and 1stDibs is always fun.
Tahir Sultan: One can always find pieces on 1stDibs, and Etsy.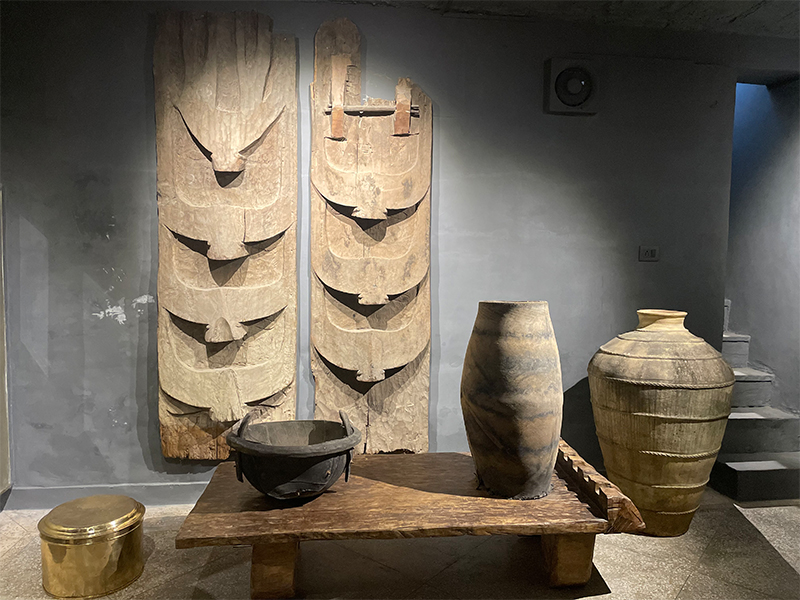 Design Pataki: What advice would you give someone looking to purchase antiques for the first time?
Gaurav Bhatia: Take your time while choosing art and antiquities. It is much like choosing a life partner. It is about an instant connection and then chemistry. Look for character and depth — how relevant is it and what conversation is it making, and can you grow old with it? Finally, not everything needs to be perfect, important or expensive. If you like it, buy it.
Saloni Sharma: Ask questions, and do your homework before purchasing anything old. Where, how, dates, material, quality, how delicate it is, how will it be shipped, has it been treated, where was it kept and so on…
Tahir Sultan: Rule number one, don't spend a lot of money unless you know what you are buying, as there are a lot of fakes out there. Also, remember that a beautiful item today is the antique of the future. Rule number two, buy pieces you love, and don't copy what others are doing. Don't go out and buy items because they are currently trending. Research online, go down a rabbit hole online, exploring various interiors and styles which catch your eyes or interest you. Find out what those pieces are and educate yourself about them. This will make you more knowledgeable and more discerning.
Also Read: Sourcing Secrets with Interior Designer Shernavaz Bharucha