Sourcing Secrets – The Chennai Edit With Gowri Adappa, Sruthi Reddy And Sunita Yogesh
13

Jun

'23

4:05 pm

by

Sneha Shah
Sourcing Secrets is a series in which Design Pataki brings to you the hottest insider tips on shopping for decor and art while uncovering fascinating finds from across the globe.
Gowri Adappa, co-founder of Chennai-based A Design Co. (ADC), focuses her efforts on residential, retail and hospitality oriented spaces. The studio proactively engages with craftsmen and artisans to conceive projects from an aesthetic, functional and equitable standpoint. The creative director of Ceebros Design Works (CDW), Sruthi C Reddy's endeavours are about creating a functional interface between nature and the built form, and an ability to blend contemporary influences with historical heritage. Sunita Yogesh of Sunita Yogesh Studio, adds a bit of modern eclectic touch in all of her projects. Additionally, an artist and an ardent traveller, her inspiration comes from the specification of the project – the space itself, the environment.
Read on for an insight into their favourite brands, décor haunts and top tips on sourcing.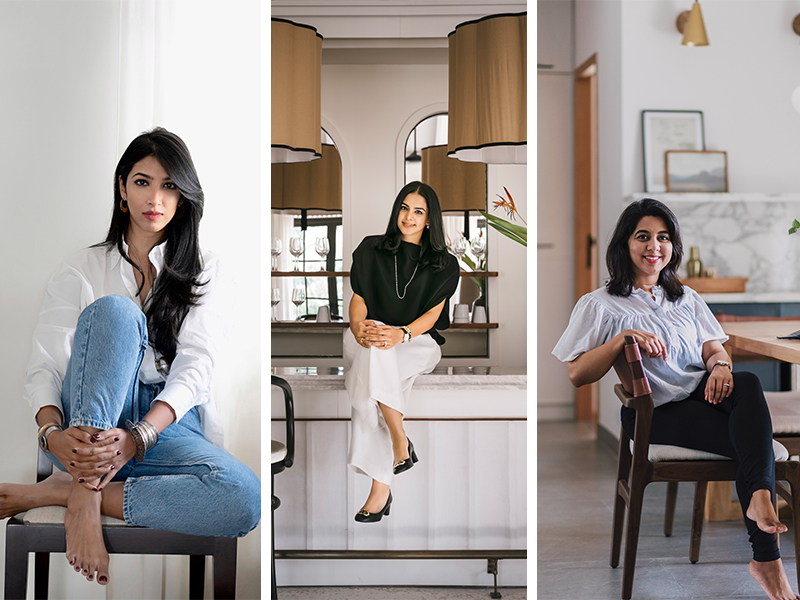 Design Pataki: What are your favourite design stores in Chennai?
Gowri Adappa: I love going down the East Coast Road all the way to Pondicherry and souring one-of-a-kind pieces from antique stores along the way.
Sruthi Reddy: Souk, a brilliant place for vintage furniture and artefacts from around the world! Another hidden gem is Manjal by M.Rm.Rm, a cultural foundation which works with local artisans to revive crafts.
Sunita Yogesh: A few of my favourites are Studio Ebony, HB Studio, Cape Kamoryn, Toran, and Timber House to name a few.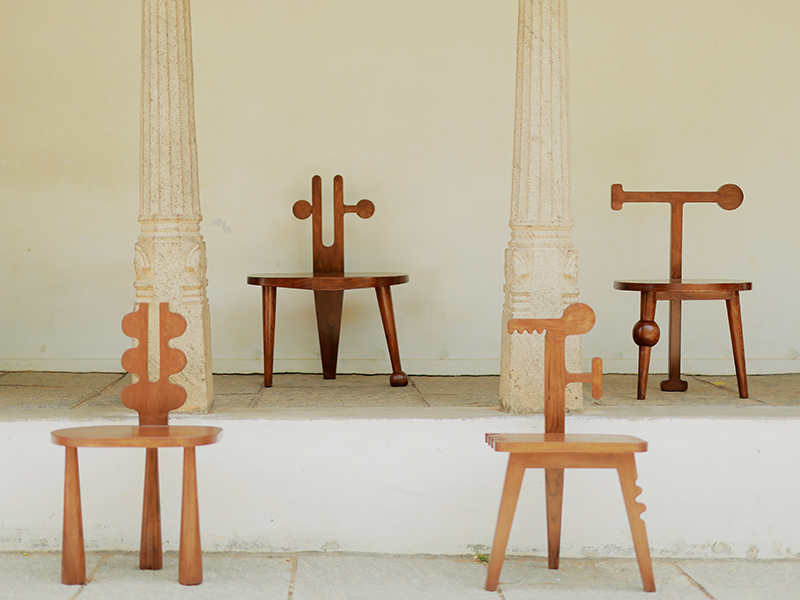 Design Pataki: Which Chennai-based product designers / local artisans should people know about?
Gowri Adappa: For decor stores, our favourites are HB Studio, Souk, The Purple Turtles, Cape Kamoryn and Atelier Lumys for custom lights.
Sruthi Reddy: Beatroot Co. for their unique line of products that blur the boundary  between art and utility.
Sunita Yogesh: Beatroot Co.,Madras Makers, and Eter Collective are my favourite local design brands.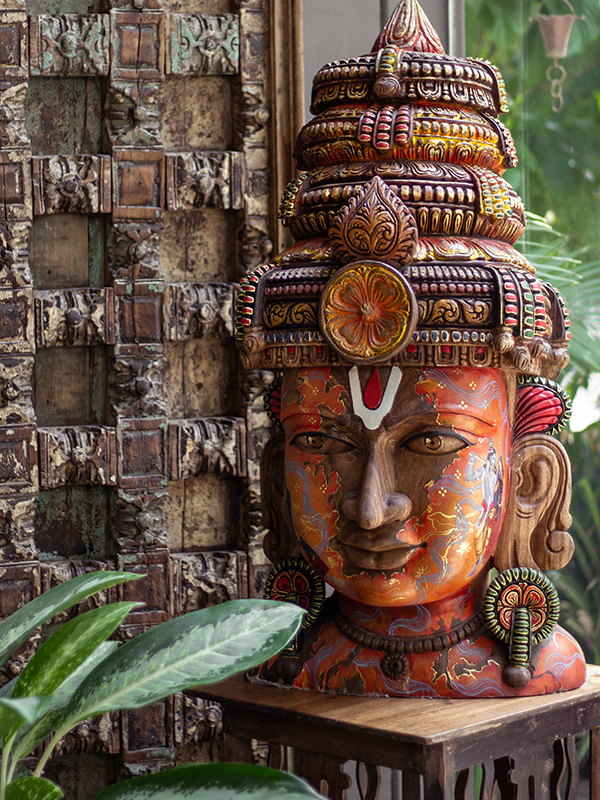 Design Pataki: What is your most memorable purchase to date from a street bazaar and which?
Gowri Adappa: A vintage rug from Turkey, the etagere in my bar nook from a corner shop in England to name a few.
Sruthi Reddy: Candelabras from Serpette market, Paris. English Ceramics from Portobello Road, London.
Sunita Yogesh: One of my favourites is the Kalakshethra exhibition grounds, a flea market where you'll find everything from art, decor, and furniture made by local artisans.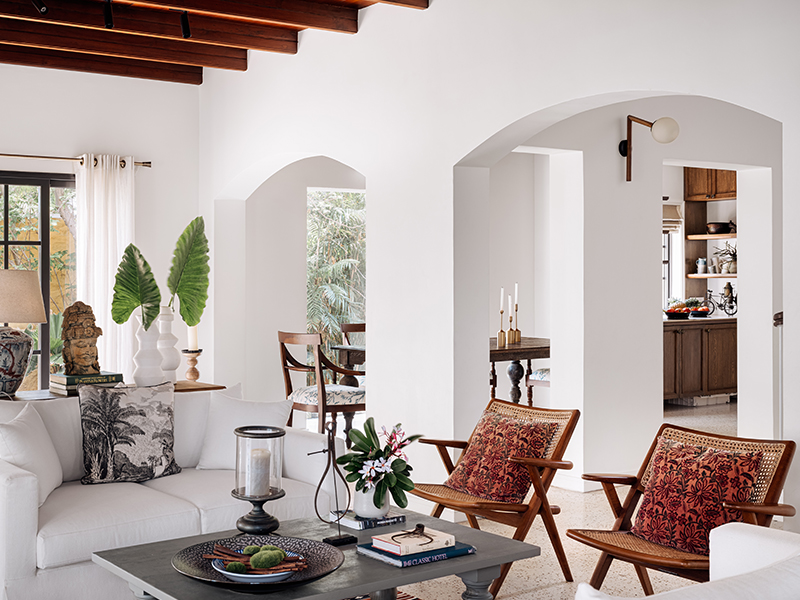 Design Pataki: What's a client purchase that you wish you could've kept for yourself?
Sruthi Reddy: A Sri Lankan Dutch colonial cabinet from Galle.
Sunita Yogesh: It's a beautiful Pichwai painting that we sourced for one of our special projects in Chennai.
Design Pataki: Which local sustainable brand do you think more people should know about?
Sruthi Reddy: Oorjaa for handcrafted environmentally conscious lights. Phantom Hands and SĀR studio for creating furniture which is design relevant, comfortable and made to last beyond trends.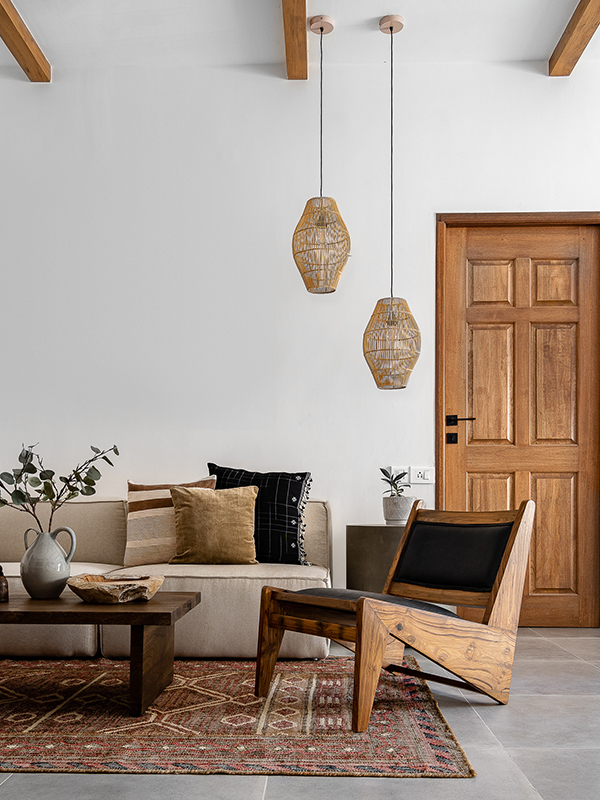 Design Pataki: What's your favourite thing to splurge on in a home?
Gowri Adappa: Art…especially local upcoming Indian artists.
Sruthi Reddy: Art Deco furniture meticulously crafted into refined forms, using ebony and exotic woods with bold geometry is timeless.
Sunita Yogesh: Textiles are something I'm naturally drawn to. I love bringing in different textures, colours and patterns through furnishing.
Also Read: 5 Statement Coffee Tables That Can Have A Big Impact In Your Living Space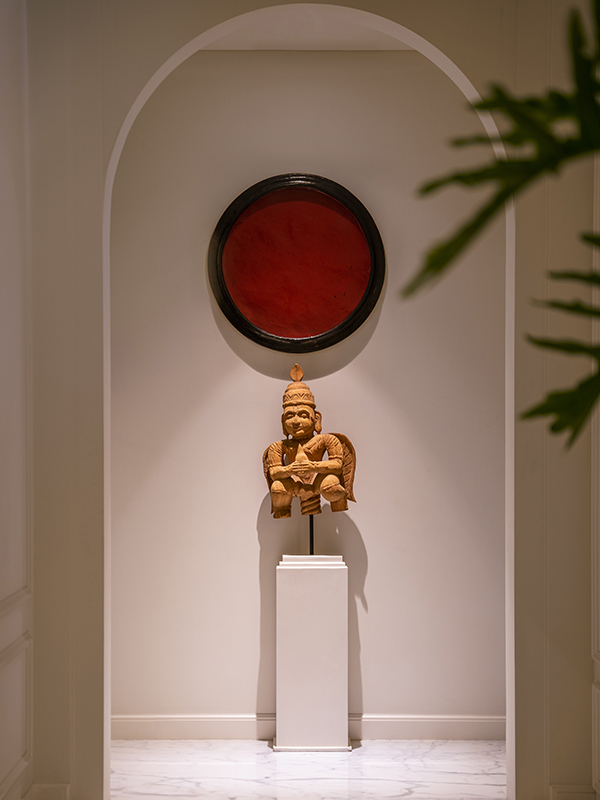 Design Pataki: What has your most recent art purchase been?
Gowri Adappa: I just picked up two pieces from a vintage store in London. One was a French renaissance portrait and another was an abstract figure drawing.
Sruthi Reddy: A set of paintings by Johan Chowdhary. An antique Burmese lacquered tray from my travels.
Sunita Yogesh: Few of my favourite folk art would be Kalighat, Pattachithra, and Mata Ni Pachedi to name a few.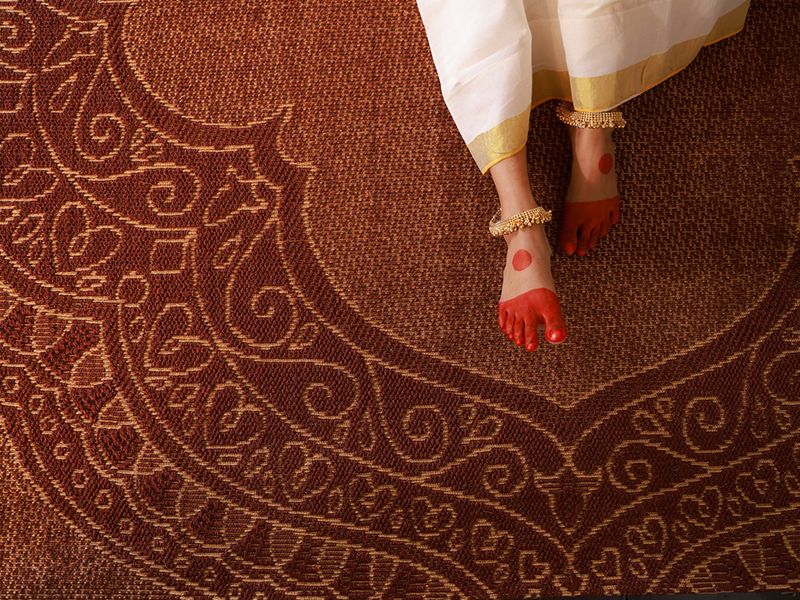 Design Pataki: What is your favourite international design store?
Gowri Adappa: I feel like we have such a shortage of good lights here in India so I'd have to say Apparatus Lighting.
Sruthi Reddy: The Conran Shop, Nilufar Gallery and 1stDibs for their spectacular curation.
Design Pataki: Which rug brand are you currently loving?
Gowri Adappa: I love vintage kilim so I'd have to say Jaipur Rugs and Ikka Dukka.
Sruthi Reddy: Atelier Février and CC Tapis are my all-time favourites.
Sunita Yogesh: I've been loving the work done by Studio Arisaa and Neytt by Extraweave.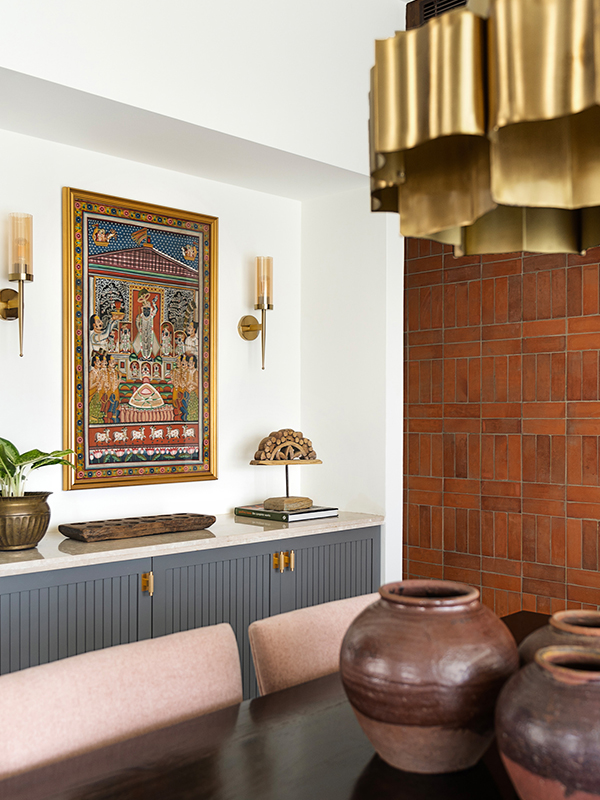 Design Pataki: What's a styling accessory that can instantly uplift a photograph?
Gowri Adappa: A beautiful large plant, a branch that has been foraged, or lovely tropical flowers peeking through an image.
Sruthi Reddy: Art with the right proportion and bold fabrics.
Sunita Yogesh: As much as I love textiles, I'm also truly drawn to the imperfections of handmade pottery and I love using them in all my projects generously.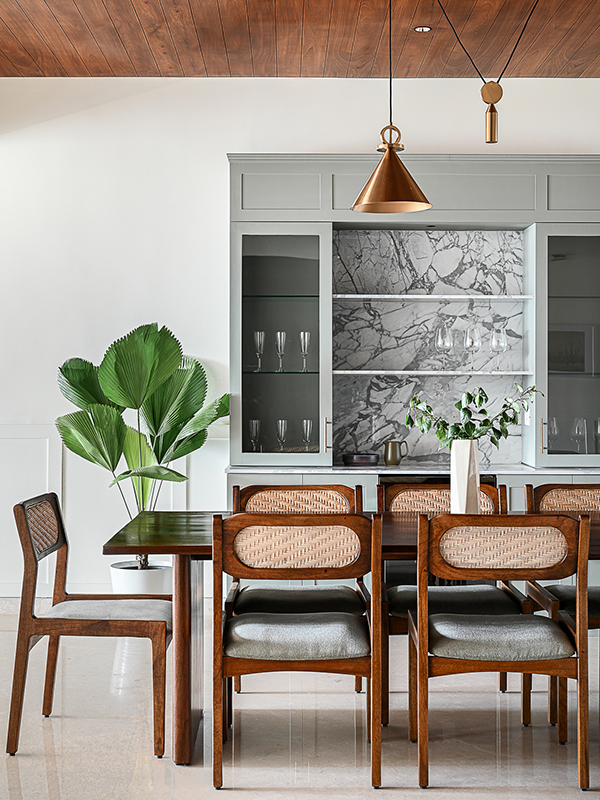 Design Pataki: What are your go-to flowers/plants for styling?
Gowri Adappa: If I was in England, I'd say tulips. But I also love tropical flowers like tube roses, heliconias, and birds of paradise.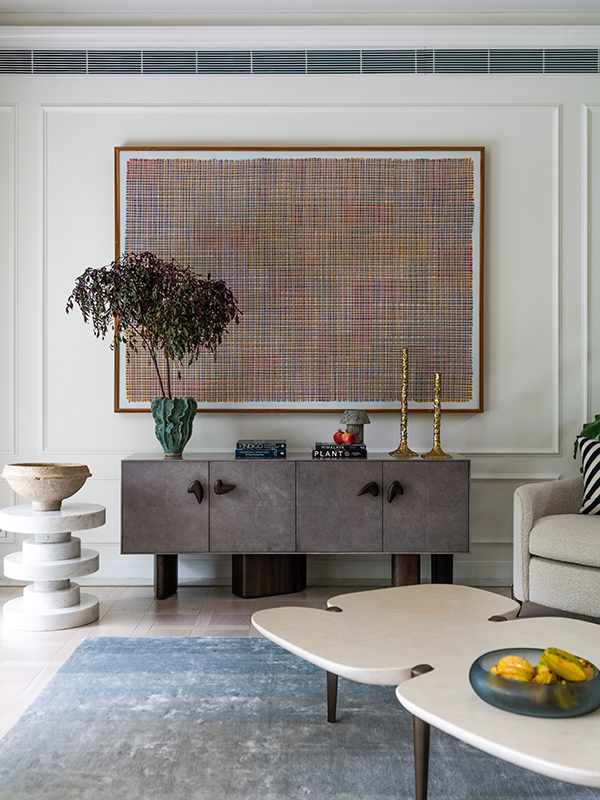 Design Pataki: What is your next luxury purchase going to be?
Gowri Adappa: It would have to be a mid-century chair I've been trying to get my hands on for my home, even looking hard for a vintage Sergio or Wassily.
Sruthi Reddy: I love Antonio Santin's work and would love to own one soon.
Sunita Yogesh: It would definitely be art. I love textural pieces and perhaps textile art is something I've been obsessed with lately.
Also Read: Chic Chromatics – 7 Glamorous Bathrooms With A Burst Of Colour