Mumbai Art And Design Guide 2022 : An Updated List Of Exhibitions Currently On View
11

Jul

'22

5:44 pm

by

Nuriyah Johar
The Design Pataki team brings you an updated guide to the city's best art and design exhibitions currently on view across Mumbai.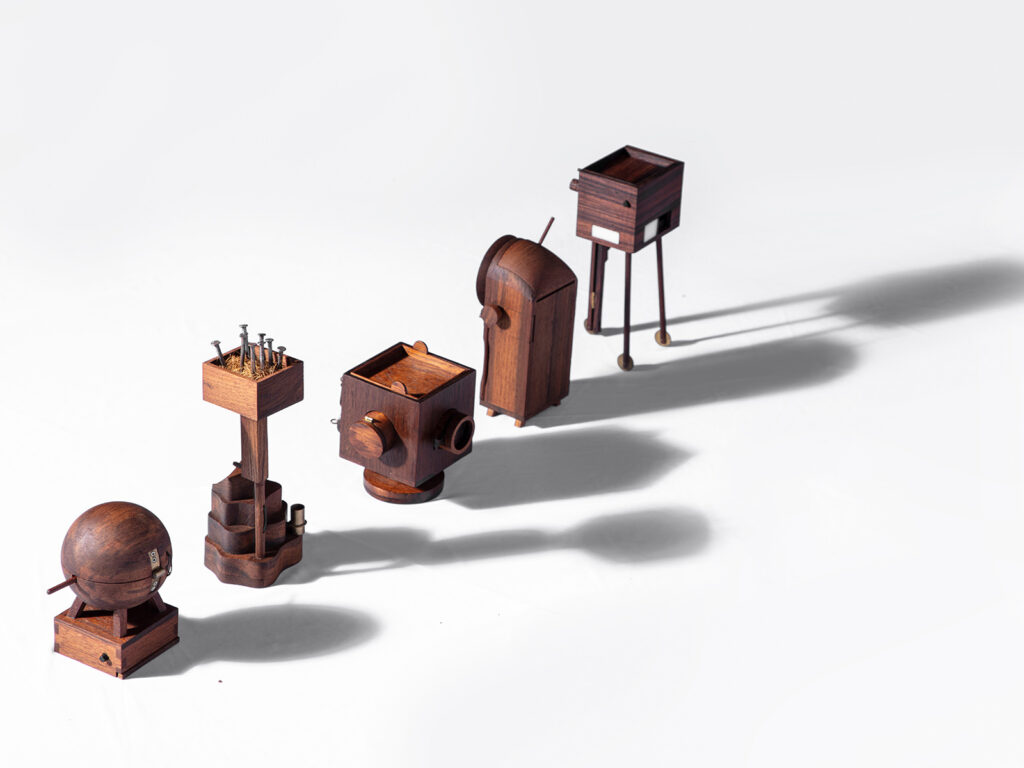 Dismantling Building = A Kit of Parts by Samira Rathod
Chemould Prescott Road, Fort
30th June to 2nd August 2022
A confluence of art and design is unveiled in a new furniture collection by Mumbai-based architect, designer and maker Samira Rathod. 'Dismantling Building = A Kit of Parts' currently on view at Chemould Prescott Road represents the trajectory of her studio's three decades spent working with and appreciating locally sourced materials. The show brings together the two distinct threads that run through Rathod's work; the first is a penchant for storytelling that reflects in her forms and furniture that all seem to point to a reference from her past projects, or emerge from a backstory. The second is her unique use of materials that span salvaged steel and wood with tones of teak, rosewood, AIN, jackfruit and Kendal, creating variation across the remarkable collection. Blending contemporary design with India's wood craftsmanship, Rathod's pieces are envisioned for living. This creates a compelling contrast, given the formal, white cube setting in which they are placed.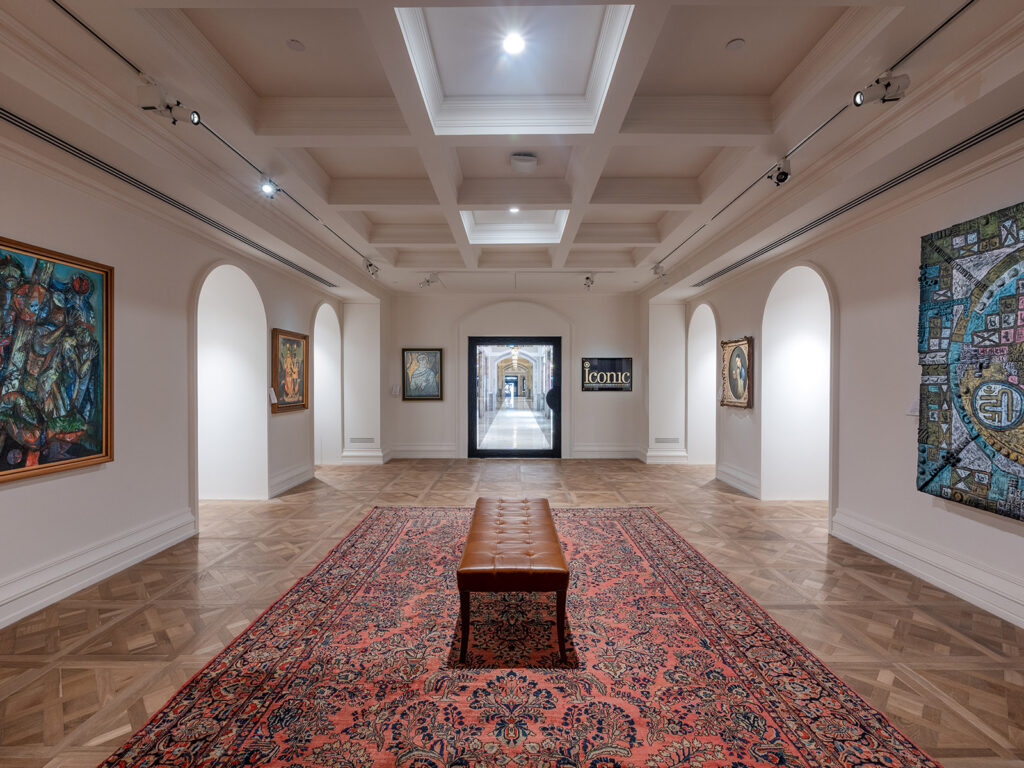 Iconic Masterpieces of Indian Modern Art
DAG, Taj Mahal Palace & Tower in Colaba
20th March to 29th July
This inaugural exhibition of DAG in Mumbai curated by Kishore Singh features 50 notable works of art that span 200 years. A positive move for the art market in India that is rapidly expanding and gaining popularity globally and at home, this exhibit makes room for engaging discussions about the influence of western art on Indian modernism and vice versa. Titled 'Iconic Masterpieces of Indian Modern Art', this is one of DAG's most ambitious shows to date as it seeks to fill gaps in Indian art history with several works making their debut to an Indian audience. For the first time ever, an exhibition features works on India by artists described as orientalists, including Dutch artist Marius Bauer, Paris-based American painter Edwin Lord Weeks, England's Frank Brooks, and Stefan Norblin, who fled from Poland ahead of the second world war. Additionally, the most outstanding work featured in Iconic Masterpieces is Nicholas Roerich's Banner of Peace, possibly the most important painting by the Russian artist, created after he had moved to live in India.
The works of icons such as F.N. Souza, M.F. Hussain, Ravi Varma, Jamini Roy, Tyeb Mehta, Bikash Bhattacharjee, Paritosh Sen, and Satish Gujral amongst several others are highlighted in the show. This exhibition is a comprehensive look at art that shows how modernism developed over time and was inspired by practices in India and Europe.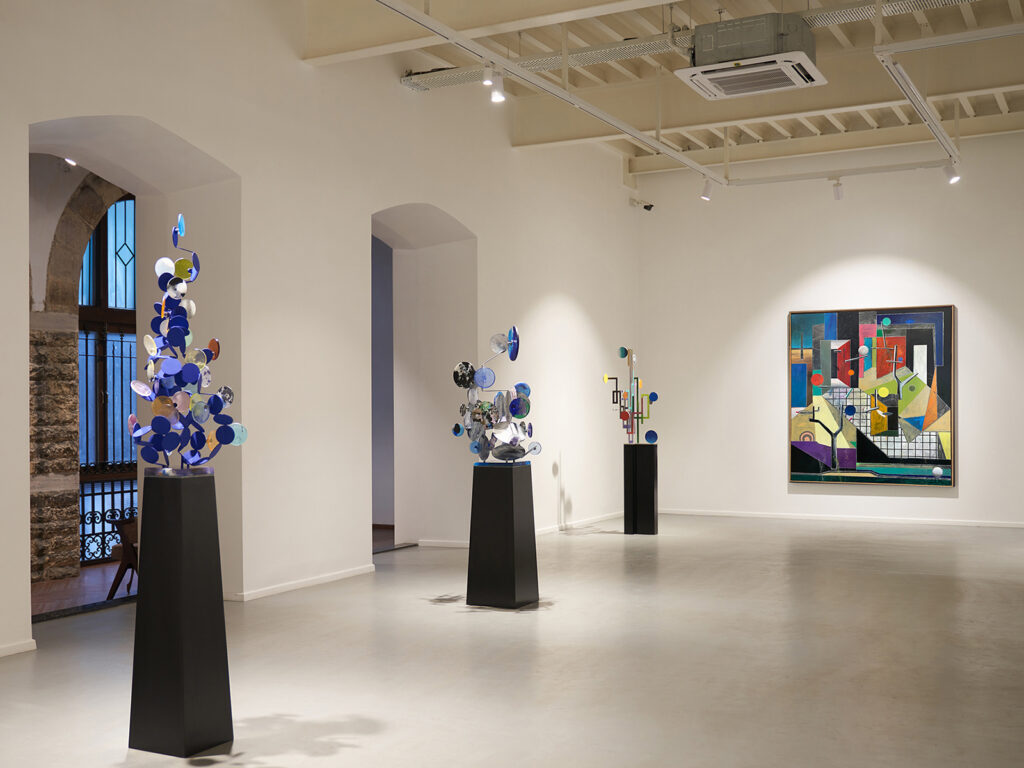 Objects & Scapes by Christian Achenbach
Galerie Isa, Ballard Estate
10th June to 25th August
Rooting his artistic practice in the major movements of 20th century art history, the German painter and sculptor, Christian Achenbach uses the lens of postmodernism as a prism to conjure his arresting landscapes. His process lends itself to the world of musical composition where the multiplicity of violently clashing colours and shapes emphasizes shifts of tonality. This brings forth a unique materiality of sound that reveals Achenbach's own love of music – a passion shared with the late artist Kandinsky (who once claimed that he saw colours when listening to notes) – something that can be interpreted as a form of synesthesia.
Achenbach's latest, 'Objects and Scapes' at Galerie Isa features his new glass and steel sculptures that nod to Futurism. They capture the play of light between translucent objects and opaque forms. In these new sculptural works, the artist and sculptor explores the ability of Lalique glass (an established luxury glass brand), to absorb, disperse and transform light and colour. The artist then marries this brilliant luminosity with the opacity of painted steel. Although Achenbach engages with Surrealism, Expressionism and Constructivism in his landscape paintings, his artistic vocabulary remains constant and faithful to that which he employed in his earlier works. Ultimately, the show exemplifies how paintings and sculptures are thematically and formally intertwined processes.