Unveiling Opulin: Your Destination For Luxury Home Accents In Delhi's Design District
29

Sep

'23

4:00 pm

by

Tanvee Abhyankar
Opulin is a new entrant in the luxury home accents realm, introduced by Sources Unlimited—a company with an illustrious two-decade history in bringing top-tier international home décor and tableware brands to India. With the same passion and motto as its sister brand, Opulin magnificently displays and caters to a product range that covers a broad spectrum of home décor, art, artefacts, and luxury gifting. It encompasses decor objects, sculptures, tableware, bar accessories, fragrances, carpets, pots, flowers, bed and bath essentials, coffee table books, and more—technically everything on the face of Earth to make your space bloom.
What makes Opulin stand out, apart from its international brands, is the dedicated team of stylists and experts specializing in accessories. This unique advantage aids customers in effortlessly designing their homes.
Also read: Bay Window Comes To Hyderabad With Unmatched Luxury Home Decor And Contemporary Furniture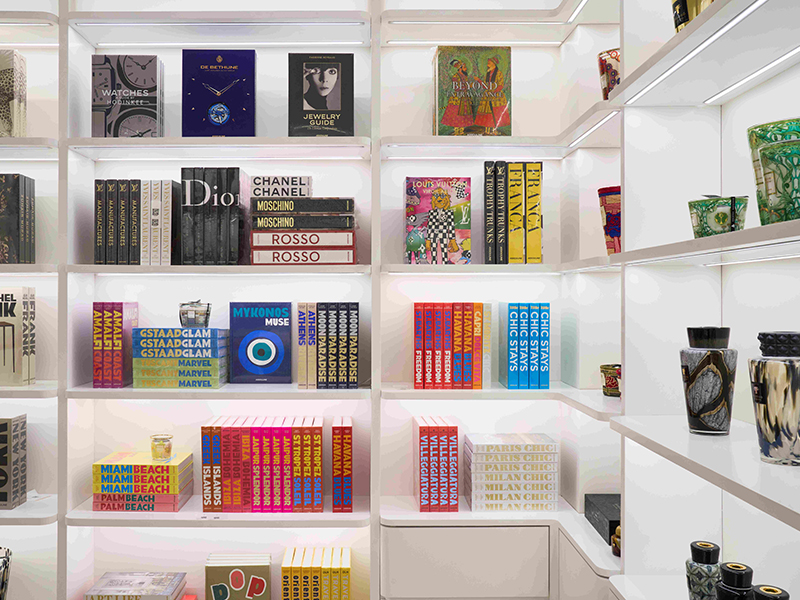 Strategically located on MG Road in the Delhi Design District, Opulin's 5,000-square-foot store unveils a world of fine home accents that captivate and inspire patrons in the art of spatial enhancement. With meticulous curation and sourcing, Dhara Shroff and Reema Shah have brought world-class products from renowned brands such as Christofle, Giobagnara, Baobab, Alexa Lixfeld, U & U, Bosa, Rometti, Bitossi Ceramiche, Jonathan Adler, CC-Tapis, Silk-ka, Emilio Robba, Quagliotti, Moser, Labrazel, and Décor Walther.
The white-themed sprawling showroom displays and gives ready access to high-end products from the world's finest brands, filling a significant gap in the luxury retail accessories sector, where localized procurement has historically posed challenges. With Dhara's experience in the industry, the store boasts segregated displays of products and brands, adhering to their respective sectors—it emerges as a layout that provides patrons with well-thought-out sections to shop from, therefore avoiding confusion and exhaustion. From tableware and dinnerware to highly exclusive decor items, to the bathroom, the showroom gives a soothing retail experience, only to reach the pinnacle of it all—the art gallery. Original masterpieces from legendary artists like Salvador Dali and Patrick Hughes are on display, exclusively at Opulin, satisfying the soul of all art enthusiasts who venture into the very opulent experience.
Also read: Pottery Barn & Pottery Barn Kids Are The Latest Global Furniture Brands To Launch In India