10 Colourblocked Patio Furniture Pieces To Spruce Up Your Outdoor Space
11

Oct

'23

4:22 pm

by

Tanvee Abhyankar
Introducing a burst of vibrant style to your outdoor space has never been easier! In this piece, DP explores the world of colour-blocked outdoor furniture, showcasing a stunning array of pieces that seamlessly blend form and function. From bold and bright loungers to chic swing sets, get ready to transform your patio into a colourful oasis that is inviting and unforgettable design.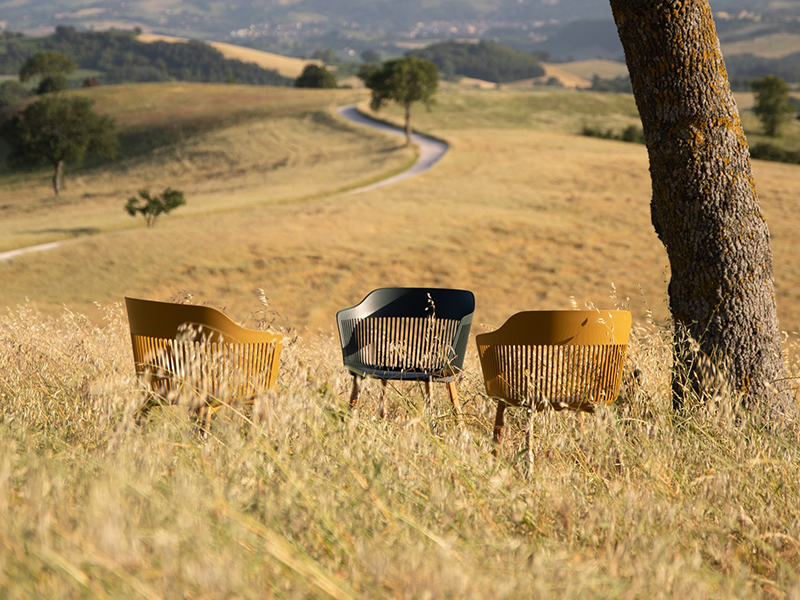 #1 The Aiir Chair by DEDON
Finely designed for comfort, aesthetics and innovation, the Aiir Chair transitions between outdoor and indoor environments. With the virtue of Nordic , German and Italian design influences, the chair is available in four harmonious colours: Nori, Salt, Black Pepper and Saffron.
Also Read: 10 Gorgeous Collectible Benches We Have Our Eye On In 2023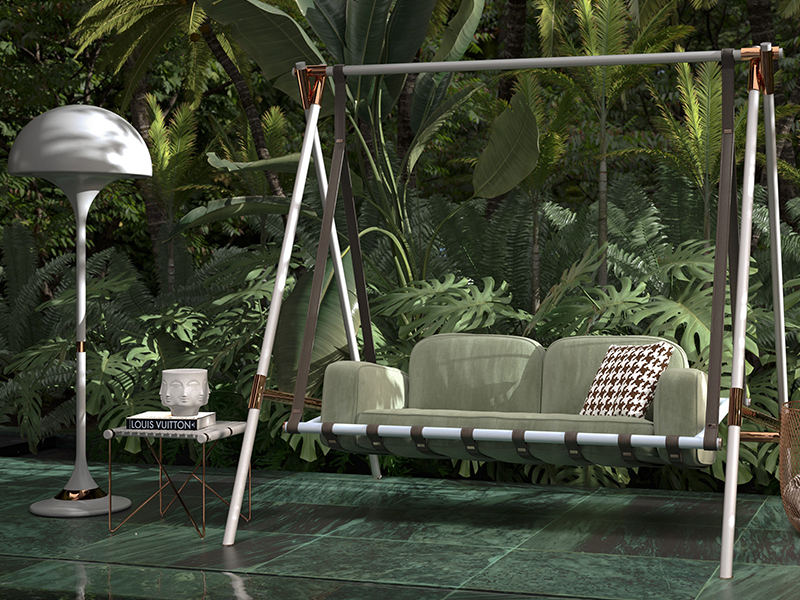 #2 Myface's Fable Swing
Sleek, sweet and sturdy, Myface creates the fable swing in lacquered stainless steel and an assortment of customisation options. Designed with stainless steel for a robust and classy look, the Fable swing innovates in the fabric alike, offering a timeless look to our outdoor setting.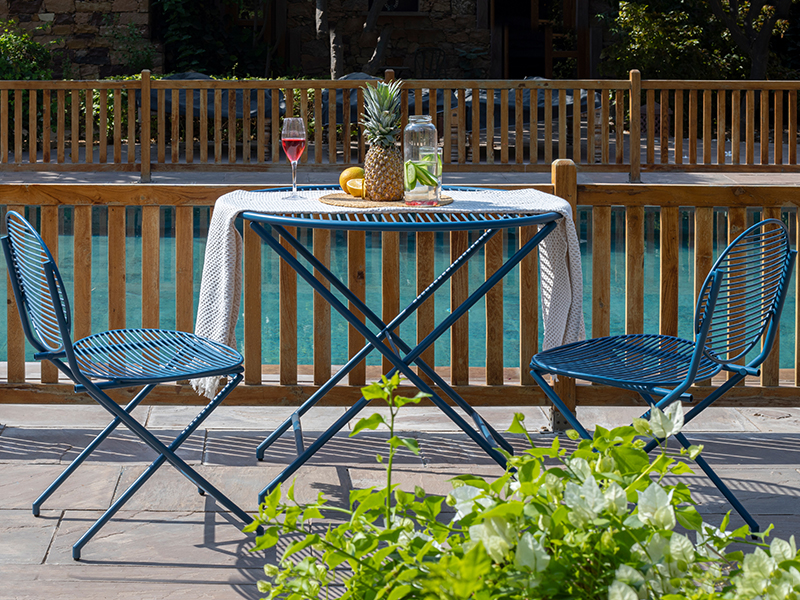 #3 Patio Blue Table Set By Orange Tree
Host those warm brunches and late evening teas while reminiscing of the pretty Parisian lane memories with Orange Tree's outdoor furniture set. Crafted in iron metal, the happy-go-lucky foldable blue set is ideal for outdoors spaces, both expansive and compact alike. The table and chair set is DIY and is also customizable to your very own needs.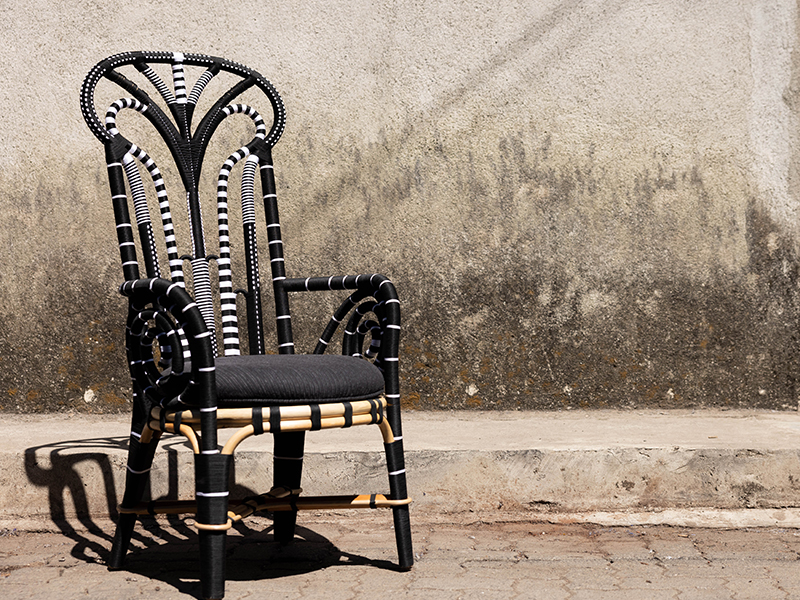 #4 Yothaka Chair by Abaca
Bringing out the magnificence of tribal patterns straight from the Savannahs, the semi-outdoor Yothaka African tribe-inspired dining chair is a beast to behold. Intricately woven in monochromatic outdoor ropes on a sturdy rattan frame, the chair embodies Africa's artistry and tradition with a solid stand.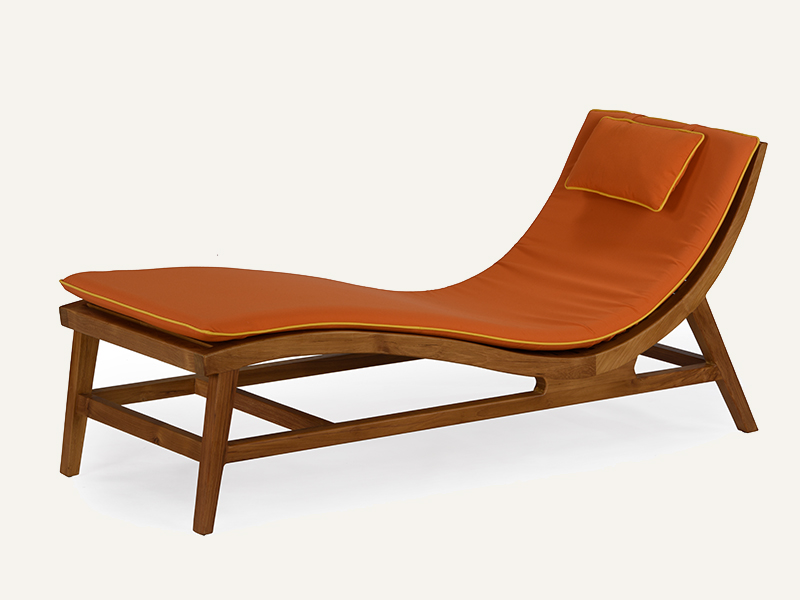 #5 Mod-R Sunlounger by Abaca
Bask in the sun to your heart's content, but in ultimate style with Abaca's Mod-R Sunlounger. Designed to provide class and comfort in one sleek design, the sunlounger is built with teak slats and durable fabric.
Also Read: 10 Statement Chairs That Are Must-Haves For Your Dining Space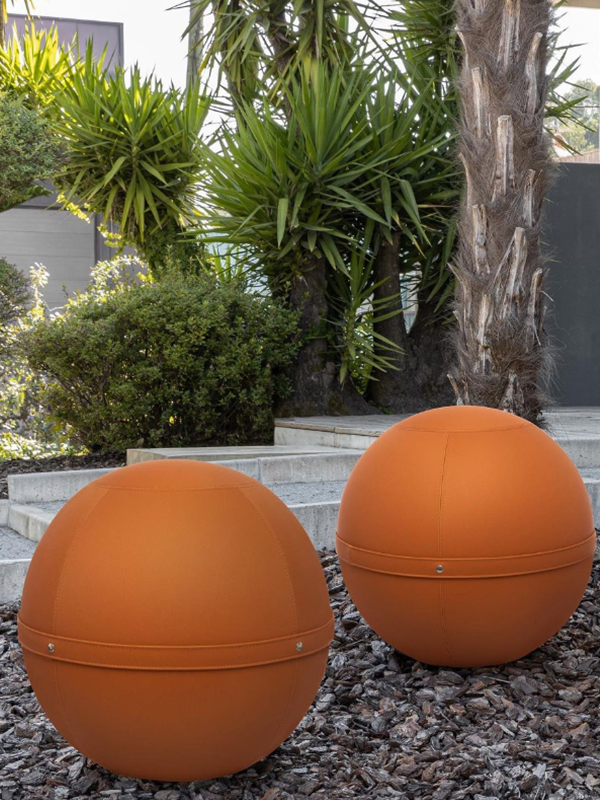 #6 Bloon Ball Seating by Burosys
Pop a charm with Burosys' smartly designed Bloon Ball chair. Designed in France by an osteopath to combat the sedentary lifestyle of work, this cheerful seating design is available in a play of six naturally chromatic shades.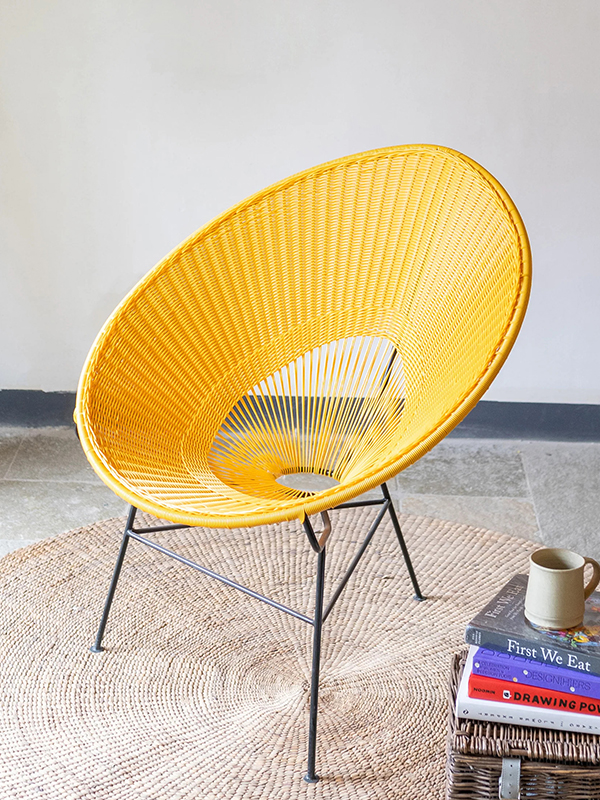 #7 Beruru's Honey Rattan Chair
It's time for sunshine yellow, with Beruru's Honey Rattan chair. Crafted in synthetic cane with a powder-coated finish, the lay back design and water-resistant material makes it ideal for relaxation, indoors and outdoors alike.