DP Guide To Art Mumbai 2023: Events You Must Not Miss
16

Nov

'23

10:05 am

by

Manisha AR
After decades of having a vibrant art and culture scene, Mumbai is finally gearing up for its first art fair experience. Minal and Dinesh Vazirani, co-founders of one of India's leading auction houses, SaffronArt have collaborated with Nakul Dev Chawla, founder of Global Art Hub, Conor Macklin, Grosvenor Gallery, London, Rhea Kuruvilla, a multilingual writer, Teesta Bhandare, an art advisor and Sumanth Ram, the visionary behind Palimpsest House to bring together Art Mumbai 2023.
The fair promises to showcase a vast curation of modern and contemporary Indian and South Asian art. Set against the heritage backdrop of the Mahalaxmi Race Course with over 50 galleries, 300 artists, and almost 2000 artworks on display, Art Mumbai offers a rich and immersive experience for art industry insiders, as well as art enthusiasts, young collectors, first-time buyers, architects, interior designers and cultural tastemakers. Many international galleries such as Grosvenor Gallery (London), Aicon Gallery (New York), Aicon Contemporary (New York), 1X1 (Dubai) and Volte (Dubai) will also be presenting work at this maiden edition of the fair.
Ahead of its opening, DP has compiled a field guide of what to expect from the Art Fair. While there will be a multitude of galleries, events, experiences and conversations, here are a few things that should be on your itinerary for the three-day extravaganza.
Also read: ​​New In Mumbai: A Groundbreaking Dior Showcase, Five Abstractionists At DAG, And More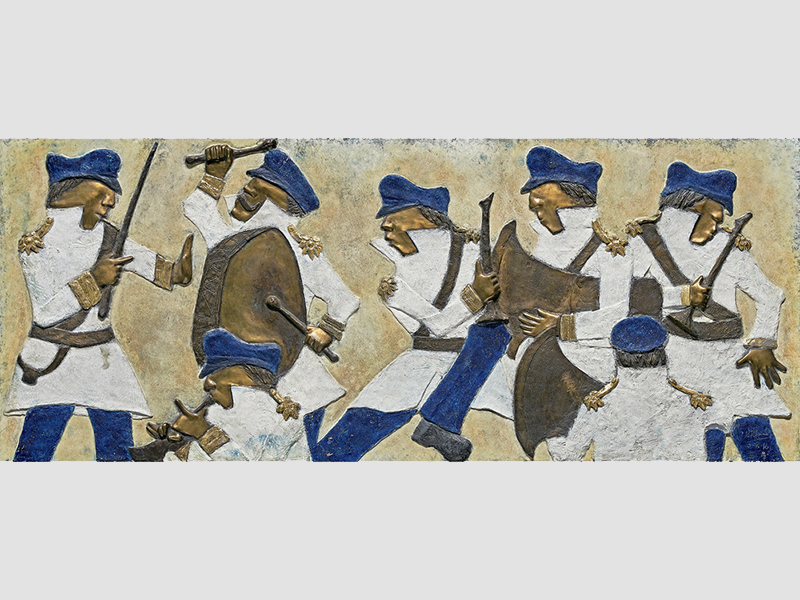 1. Alternative Art Gallery Black Cube's Debut, (Booth 13, on view all three days)
Based in New Delhi, the gallery represents several established and emerging Indian artists. Their current roster includes artists from around India like Manu Parekh (Ahmedabad), Jogen Chowdhury (Calcutta), Yashika Sugandh (New Delhi), and Valay Shende (Nagpur) among others. Invested in the growth of their artist trajectories and bringing visibility to their work, the gallery aims to make art more accessible to audiences by dealing in the primary art market. Founder Sanya Malik brings her experiences of having worked at auction houses like Christie's and Saffron Art and studied at the Royal College of Art, London, to Blackcube.
They can be located in the modern art section, booth 13, of the fair and will also be contributing to the Sculpture Garden. Their booth at the art fair will showcase works of renowned artists— many of whom graduated from JJ School of Art––such as Himmat Shah, Jogen Chowdhury, Krishen Khanna, Thota Vaikuntam, Manu Parekh, Madhvi Parekh, Arunkumar HG, Phaneendra Nath Chaturvedi, Valay Shende, and Yashika Sugandh.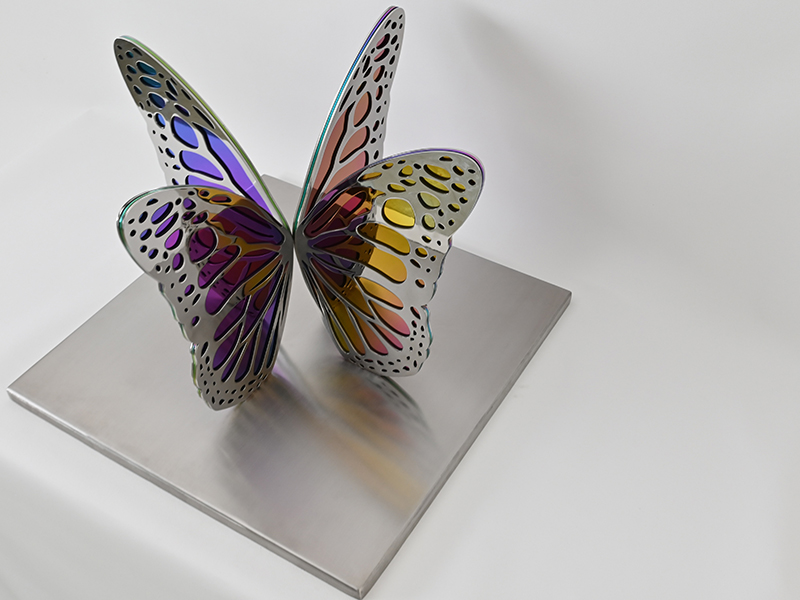 2. Sculpture Garden outside the Exhibitor's Lounge (on view all three days)
A visual treat, the sculpture garden will be located outdoors and feature works by artists representing Black Cube, Sanchit Art Gallery, Gallery Art and Soul as well as the Guild. From bronze with patina to stainless steel sculptures Black Cube's pieces will encompass a range of materials. Showcasing works by Phaneedra Nath Chaturvedi, Dhananjay Singh and Valay Shende. Meanwhile, work from Sanchit Art Gallery by visual artist Neeraj Goswami is made of bronze alongside work by Arzan Khambatta, known for his metal works representing Gallery Art and Soul.
The display will also include a sculptural piece made with wood and iron by Rajkumar Korram representing the Mumbai-based gallery The Guild. Another piece on view by Dhruva Mistry explores laser-cutting techniques and will represent Akara Mumbai. An opportunity to discover contemporary and modern artists, the sculpture garden is united by the use of metal with artists exploring it in a myriad of ways.
Also read: Design Pataki Launches DP OFFLINE In Madurai: Contemporary Artworks Meet Everyday Objects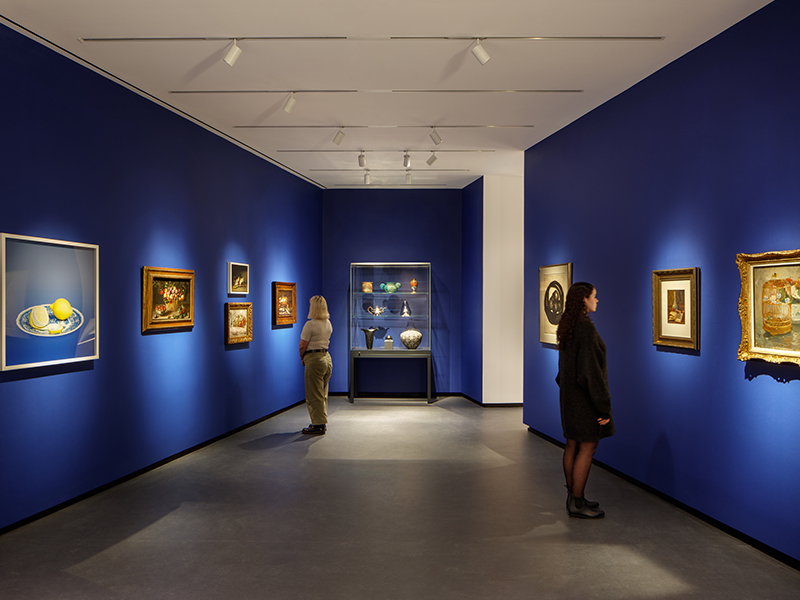 3. Panel Discussion: 'Women to Watch' (17 November, Friday 2023)
Moderated by independent writer and curator Veerangana Solanki, the 'Women to Watch' panel should be on your agenda for the art fair. An exhibition program hosted annually by the National Museum of Women in the Arts in Washington D.C, 'Women to Watch' features international emerging artists from around the world with whom the museum has ties. Since their first exhibition in 2008, the program has increased the visibility of promising women artists.
For the seventh edition, India participated for the first time with a committee that presented five Indian women artists to watch namely: Prajakta Potnis, Prarthna Singh, Rajyashri Goody, Ayesha Singh, and Farah Mulla. These five artists will be in conversation with the NMWA Committee Member Ilene Gutman, the India committee chair Minal Vazirani and the India committee curator Veerangana Solanki, to speak about their practices, the 'Women to Watch' platform and the role of India's participation in the program.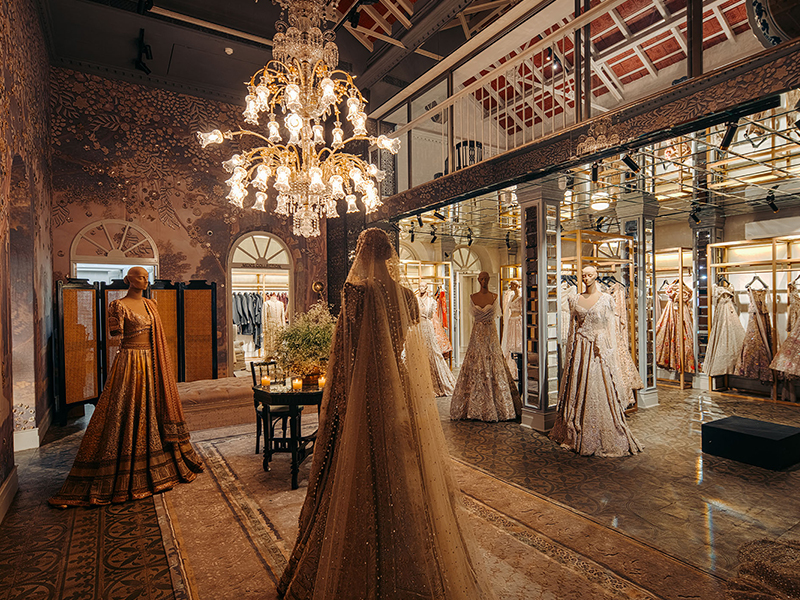 4. A Moving Art Installation by Tarun Tahiliani (16 November, Friday 2023)
Known for his skilful infusion of Indian craftsmanship and heritage to create iconic designs, the fashion designer will launch his book, 'Tarun Tahiliani: A Journey to India Modern.' His launch will be accompanied by a moving art installation and followed by a DJ Set by Ma Faiza. Keeping in mind the focus of the art fair, Tahiliani's book is a tribute to India and its many cultural facets that have inspired his work.
The book is co-written by investigative reporter and fashion writer Alia Allana. The book goes back in time to tell the story of Tahiliani's garments from the very first fashion photo shoot to the way fashion is expressed today. The book is a visual essay as well as a glimpse into the designer's life as he rose from a leading couturier to the influential creative he has become today.
Also read: The 20+ Crore Club – Highest Auctioned Indian Artists Of All Time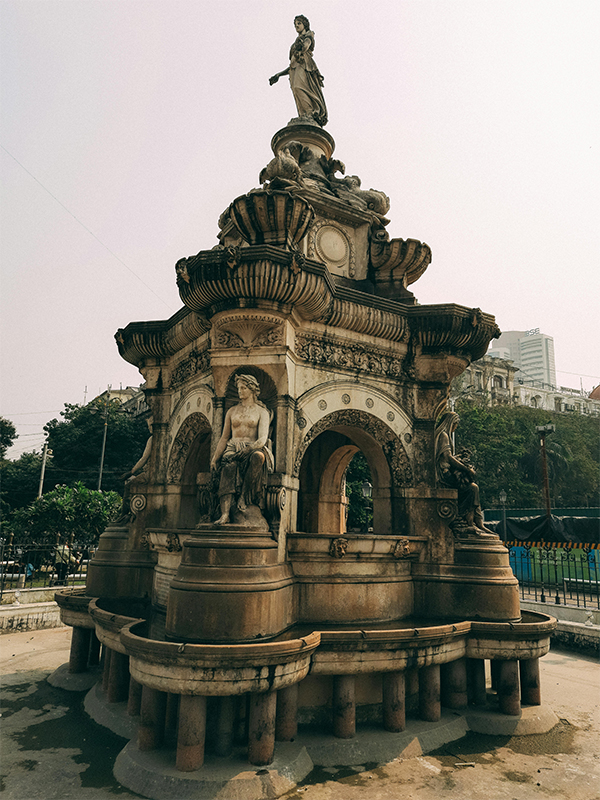 5. Guided Walks by Art and Wonderment (available on all three days of the fair)
With over 2000 artworks on display, it can be a challenge to cover them all without an agenda or someone to take you through the fair. Art and Wonderment or AWM, formerly known as Art Mumbai, is hosting walkthroughs of the fair at 2-hour intervals all three days of the fair. If you've managed to to gain access to VIP passes then on 18 November, Saturday, co-founder Alisha Sadikot will be taking visitors on a heritage tour exploring Fort, Mumbai's most iconic neighbourhood and sharing stories. On the other hand, those with general access passes can pre-register for the walkthroughs of the art fair. With over 10 years of experience building captivating walks and experiences, AWM will most definitely broaden and deepen your experience of the fair.
Open to VIP registration; Click here to register for 12.00 pm, 2.00 pm, 4.00 pm and 6.00 pm on 18th November, 2023 Subject to capacity.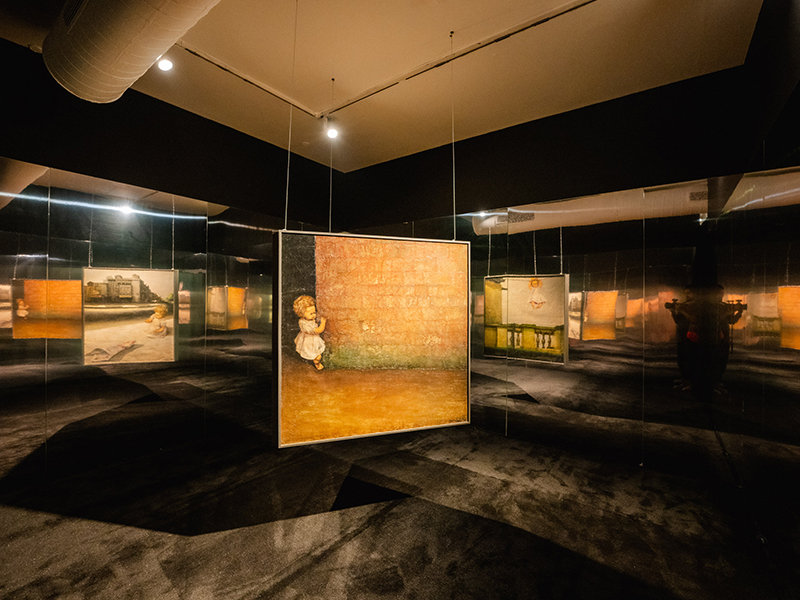 6. Panel: The Making of a Museum: From Passion to Institution (17 November 2023)
This particular panel will trace how Indian art collector and philanthropist Kiran Nadar's art collection evolved into the institution that it has come to represent today. An iconic South Asian Museum that has been lauded for being the first private museum dedicated to modern and contemporary art, this panel in particular perhaps will also give visitors insight into what it takes to build public interest in art, heritage, and culture in a country rich with traditions. In addition to Kiran Nadar herself, the panel will also include the Director of Acquisitions and Development, Deepanjana Klein and the Director and Chief Curator of the Kiran Nadar Museum of Art, Roobina Karode.
In partnership with the KNMA, Art Mumbai will present a range of thought-provoking panel discussions, live events and captivating performances that will serve as integral components of the fair. In addition to this, a compelling curation of events & experiences such as book launches, stand-up comedy, a conversation with Art Mumbai cultural ambassador Mr Karan Johar, heritage walks and immersive experiences in textiles & craft will ensure that Art Mumbai is a refreshing experience and an evolving space where art and craft forms come together on an accessible platform.